Galaxy Note 7 explosion chaos inspires fire-extinguishing batteries
Flame-retardant chemical compound released when battery hits 150C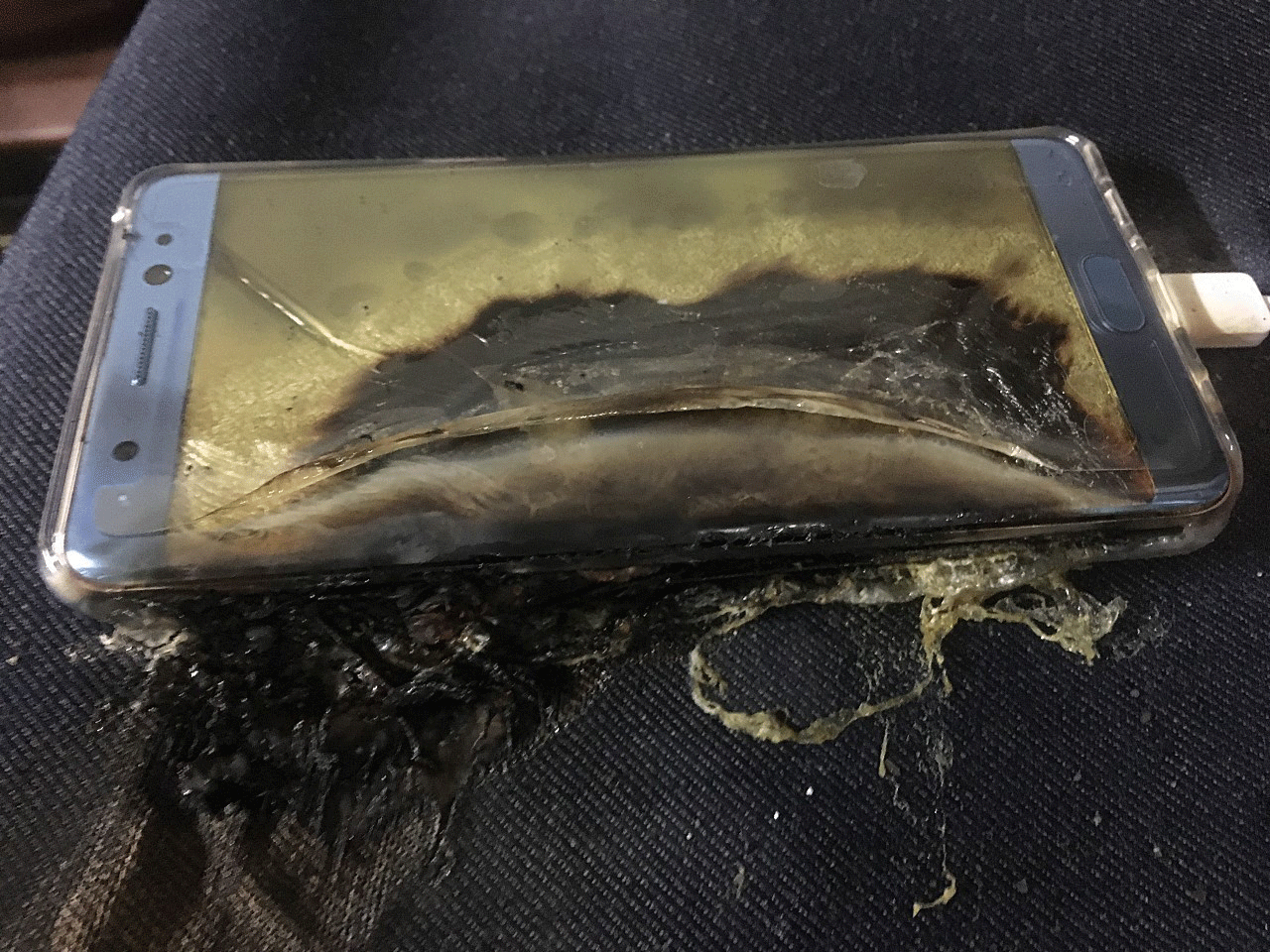 A team of researchers at Stanford University has created a lithium-ion battery designed to extinguish itself if it ever overheated and caught fire.
The battery contains flame retardant chemical compound triphenyl phosphate (TPP), which sits inside a shell within the electrolyte fluid. The shell melts at 150C (302F), releasing the TPP and thereby eliminating any risk of a full-blown fire.
In tests cited by the research, published in the journal Science Advances, the burning battery extinguished itself after 0.4 seconds.
Gadget and tech news: In pictures

Show all 25
Samsung inadvertently thrust the issue of lithium-ion battery safety into the public eye last year, after several models of its Galaxy Note 7 'phablet' inexplicably caught fire.
Lithium-ion batteries in electronic devices can short-circuit and catch alight if they charge up too quickly or a small manufacturing error goes unnoticed.
Both explanations have been offered up by theorists, but Samsung has not yet revealed the results of its own investigation into the matter.
The company is, however, set to offer a full official explanation at a news conference on 23 January.
Register for free to continue reading
Registration is a free and easy way to support our truly independent journalism
By registering, you will also enjoy limited access to Premium articles, exclusive newsletters, commenting, and virtual events with our leading journalists
Already have an account? sign in
Register for free to continue reading
Registration is a free and easy way to support our truly independent journalism
By registering, you will also enjoy limited access to Premium articles, exclusive newsletters, commenting, and virtual events with our leading journalists
Already have an account? sign in
Join our new commenting forum
Join thought-provoking conversations, follow other Independent readers and see their replies