Garmin launches new sports watch – for gamers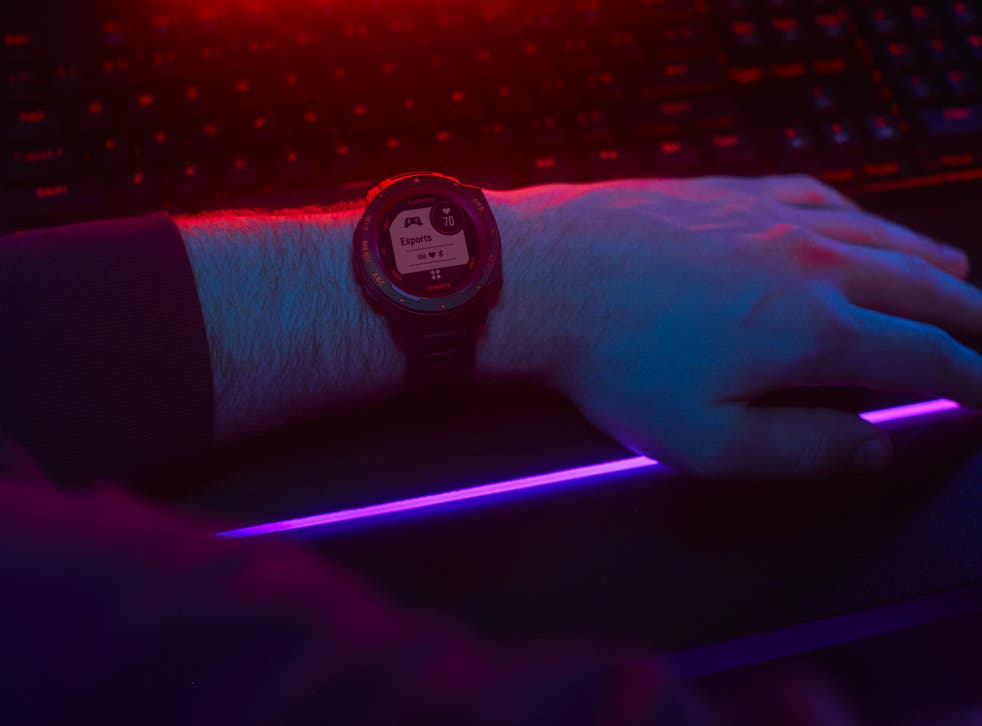 Garmin has launched a new sports watch focused on gamers.
The Instinct Esports Edition is akin to other special versions of Garmin watches, which have focused on particular activities such as surfing or golf. But as its name suggests it is intended for gamers, with the option of livestreaming information about how people's bodies are working as they play.
Gamers will be able to include information about their heartrate or their physiological stress in their livestreams, alongside the game itself, Garmin said.
As well as offering information during games, the watch is intended to let people track their biometric data so that they can ensure they are "fit and mentally prepared ahead of games and competitions".
This summer, Garmin published a blog post suggesting that professional esports players could look to track their physical wellbeing through its watches such as the Fenix and traditional Instinct series. It noted that players have short careers that often end in burn out, that their heart rate can reach as high as 180 beats per minute as they play, and that competitive players tend to get relatively little sleep.
The Instinct Esports Edition is the first watch dedicated specifically to those players, and includes features such as Garmin's "Body Battery", which tracks stress through the day and aims to show people how much energy they have.
When they do start a game, players will be able to select the "esport" activity, which will sit alongside Garmin's more traditional sports such as running or cycling. That will track their health data as they play.
That biometric data can then be streamed – through a new tool known as "Garmin STR3AMUP!" – so that anyone watching the game remotely can see it live. They will show up in customisable overlays that can be put on top of traditional video streams, the company said.
The watch costs £269.99 and is out now.
Register for free to continue reading
Registration is a free and easy way to support our truly independent journalism
By registering, you will also enjoy limited access to Premium articles, exclusive newsletters, commenting, and virtual events with our leading journalists
Already have an account? sign in
Register for free to continue reading
Registration is a free and easy way to support our truly independent journalism
By registering, you will also enjoy limited access to Premium articles, exclusive newsletters, commenting, and virtual events with our leading journalists
Already have an account? sign in
Join our new commenting forum
Join thought-provoking conversations, follow other Independent readers and see their replies