Gay hook-up app Grindr fights back against Turkish ban with threat of legal action
Popular dating app for gay and bisexual men rallies grass-roots support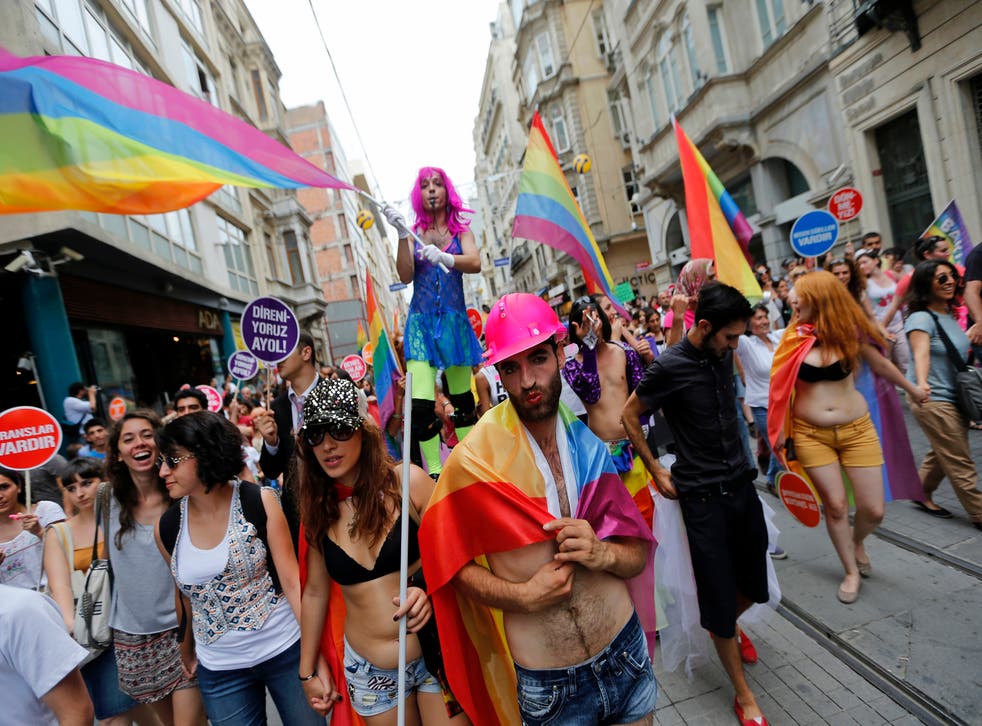 Grindr, a popular gay dating app that was banned by the Turkish government last week, is fighting back, by working with gay rights activists in Turkey to try and get back online.
The app had more than 125,000 active monthly users but was blocked on 11 September by Istanbul's Criminal Court of Peace as a 'protection measure', which many see as a further tightening of social freedoms by the conservative Turkish government.
"Oppression starts with the strangling of free speech and just like the burning of books in the past, today it's done by cutting off people's access to technology," said Joel Simkhai, founder and CEO of Grindr. "Freedom to communicate is a basic right and Grindr is exploring all options to resolve this matter including a legal appeal."
Grindr is working with Kaos GL, a Turkish gay-rights organisation, and campaigning group All Out to launch a petition to force Erdogan's government to rescind the ban.
Ömer Akpinar, KAOS GL's Media Coordinator said: "This is simply a dismissal of the LGBT [lesbian, gay, bisexual and transgender] society through official policies of denial and discriminative practices. The Grindr ban is just another example showing that the Turkish Prime Minister's recurrent words 'we do not intervene with anyone's lifestyle' are not true."
Turkey's ruling Justice and Development Party (AKP) has been criticised for its conservative stance on social issues.
A new draft constitution drawn up by the Constitutional Consensus Committee makes mention of protecting LGBT rights, a measure that would ease Turkey's entry into the EU, but activists at Kaos GL believe the clause will make little difference in the country and may be dropped altogether in the final draft. The measure to include mention of LGBT rights was originally opposed by some deputies in the Justice and Development Party on the grounds it would make the final document a 'homosexual constitution'.
Register for free to continue reading
Registration is a free and easy way to support our truly independent journalism
By registering, you will also enjoy limited access to Premium articles, exclusive newsletters, commenting, and virtual events with our leading journalists
Already have an account? sign in
Register for free to continue reading
Registration is a free and easy way to support our truly independent journalism
By registering, you will also enjoy limited access to Premium articles, exclusive newsletters, commenting, and virtual events with our leading journalists
Already have an account? sign in
Join our new commenting forum
Join thought-provoking conversations, follow other Independent readers and see their replies