George Osborne warns UK will launch 'offensive' cyber attacks against terrorists
Power stations in a rogue state could be shut down, while terrorist or criminal networks could be disrupted remotely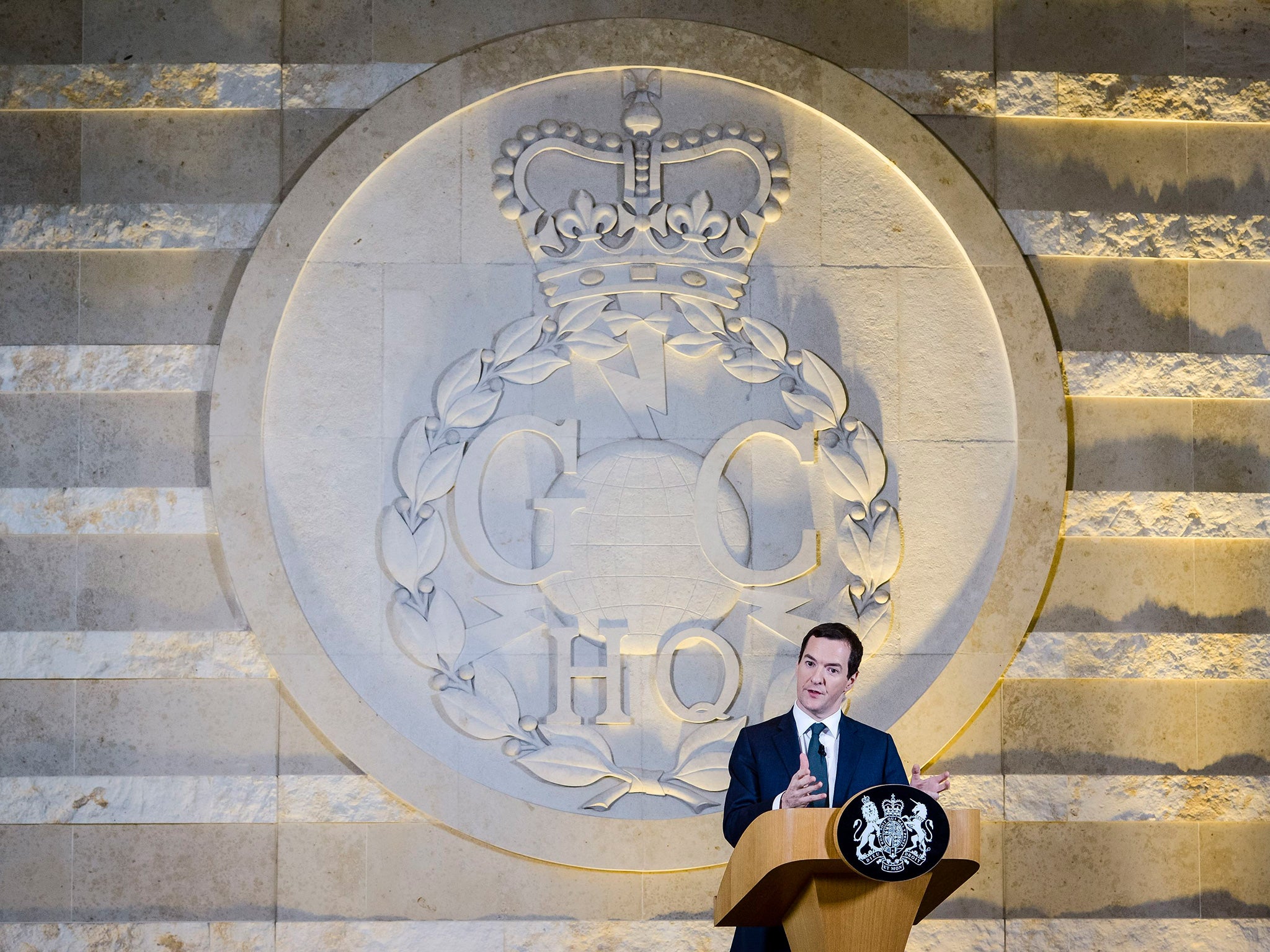 British intelligence is developing the capacity to launch "offensive" cyber attacks on terrorists, criminals, or rogue states who use the internet to threaten British interests, George Osborne has announced.
Power stations in a rogue state could be shut down, while terrorist or criminal networks could be disrupted by infecting their computers to stop them communicating with each other under the measures.
"We reserve the right to respond to a cyber attack in any way we choose," the Chancellor warned during a rare visit to the GCHQ listening post in Cheltenham yesterday. "To those who believe that cyber attacks can be done with impunity, I say this: that impunity no longer exists."
The original purpose behind Mr Osborne's visit was to publicise what the intelligence agencies are doing to protect companies from hackers and malicious malware, but in the wake of Friday's attacks in Paris, the emphasis switched to the fight against terror.
Osborne on ISIL cyber threat
He said the Government believes that Isis, which has used the internet to spread propaganda and draw recruits, is developing the technology to launch cyber attacks on Western states.
Despite the cuts across most departmental budgets, funding to tackle cyber crime and warfare is being doubled to £1.9bn a year by 2020, he announced. He added: "We need to ensure that our military are equipped to fight the wars of the 21st century. That means they need to be prepared for hybrid conflicts, played out in cyberspace as well as on the battlefield. A 21st-century military has to operate as effectively in cyber space as it does on land and sea, in the air and space."
He warned that the number of cyber threats to British security is growing. Last summer, GCHQ dealt with 100 a month. This summer, it has been 200 a month. Dealing with attacks like Dridex, the banking malware used by criminals to steal personal details of bank customers, or Gameover Zeus, also used for banking fraud, has involved close co-operation between police and GCHQ.
Mr Osborne added: "If our electricity supply, or our air traffic control, or our hospitals were successfully attacked online, the impact could be measured not just in terms of economic damage but of lives lost.
"Just as our adversaries can use a range of actions against us, from the virtual to the physical, so we are making sure that we can employ a full spectrum of actions in response.
"And we are ensuring that we have at our disposal the tools and capabilities we need to respond as we need to protect this nation in cyber space, just as in the physical realm.
"We are building our own offensive cyber capability – a dedicated ability to counterattack in cyber space. We have built this capability through investing in a national offensive cyber programme."
Speaking to GCHQ staff who had gathered to hear him, Mr Osborne said: "The TV cameras will not show your faces, the public will never know your names: you are the unsung heroes who never get the recognition you deserve by dint of the sort of work you do."
Join our commenting forum
Join thought-provoking conversations, follow other Independent readers and see their replies