Iranians create new app to help dodge the morality police
The app crashed after a surge in popularity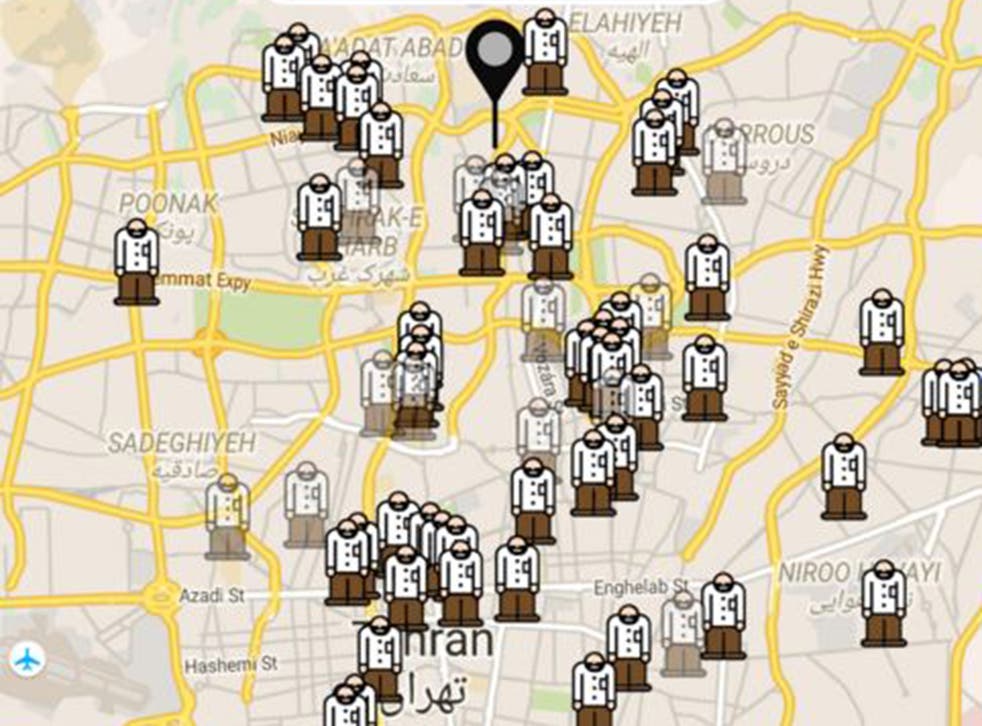 An anonymous group of Iranian coders has created an app to help people dodge its notorious morality police.
The morality police - known as Ershad or "guidance" in Farsi - are a branch of the security services in the Islamic republic.
They are routinely found at their mobile checkpoints harassing Iranians for alleged inappropriate public behaviour and dress.
Women, in particular, are targeted if the Ershad decide they are wearing a "bad hijab" - not confirming to their strict interpretation of modest Islamic dress.
But now the Gershad app - which is currently only available on Android - allows users to mark the spots on the Tehran city map where the Ershad units are located so would-be targets know to avoid the area.
The app's servers crashed on Monday when it first launched but creators have since got it back online.
The designers said it was due to high demand but the New York-based International Campaign for Human Rights in Iran suggested the Iranian government may have tried to block it.
According to the campaign, an Iranian police spokesman, Saeed Montazer al-Mahdi, said police had "obtained 207,053 pledges from norm-breakers [women who had not sufficiently observed strict hijab] in writing [to observe the law], referred 18,081 cases to the Judiciary, and gave warning and guidance to 2,917,000 other norm-breakers."
The app's creators said on their Google Play page: "Why do we have to be humiliated for our most obvious right which is the right to wear what we want?
"Social media networks and websites are full of footage and photos of innocent women who have been beaten up and dragged on the ground by the Ershad patrol agents."
New York protests against Iran nuclear deal

Show all 10
They said they were just wanted to find a way to "resist injustice".
On Twitter the app had a mixed reaction with some saying even if you do not use it "each download is a protest" against the country's strict laws.
But others said, while they don't agree with the conduct of the Ershad, the app "disturbs police activities" and could have "unintended consequences".
Additional reporting by PA
Register for free to continue reading
Registration is a free and easy way to support our truly independent journalism
By registering, you will also enjoy limited access to Premium articles, exclusive newsletters, commenting, and virtual events with our leading journalists
Already have an account? sign in
Register for free to continue reading
Registration is a free and easy way to support our truly independent journalism
By registering, you will also enjoy limited access to Premium articles, exclusive newsletters, commenting, and virtual events with our leading journalists
Already have an account? sign in
Join our new commenting forum
Join thought-provoking conversations, follow other Independent readers and see their replies