'Giant alien megastructure found in space': What is a Dyson sphere, and what else could we have found?
Some think that the object is a giant solar energy farm — though scientists caution that it may also be a spectacular cloud of dust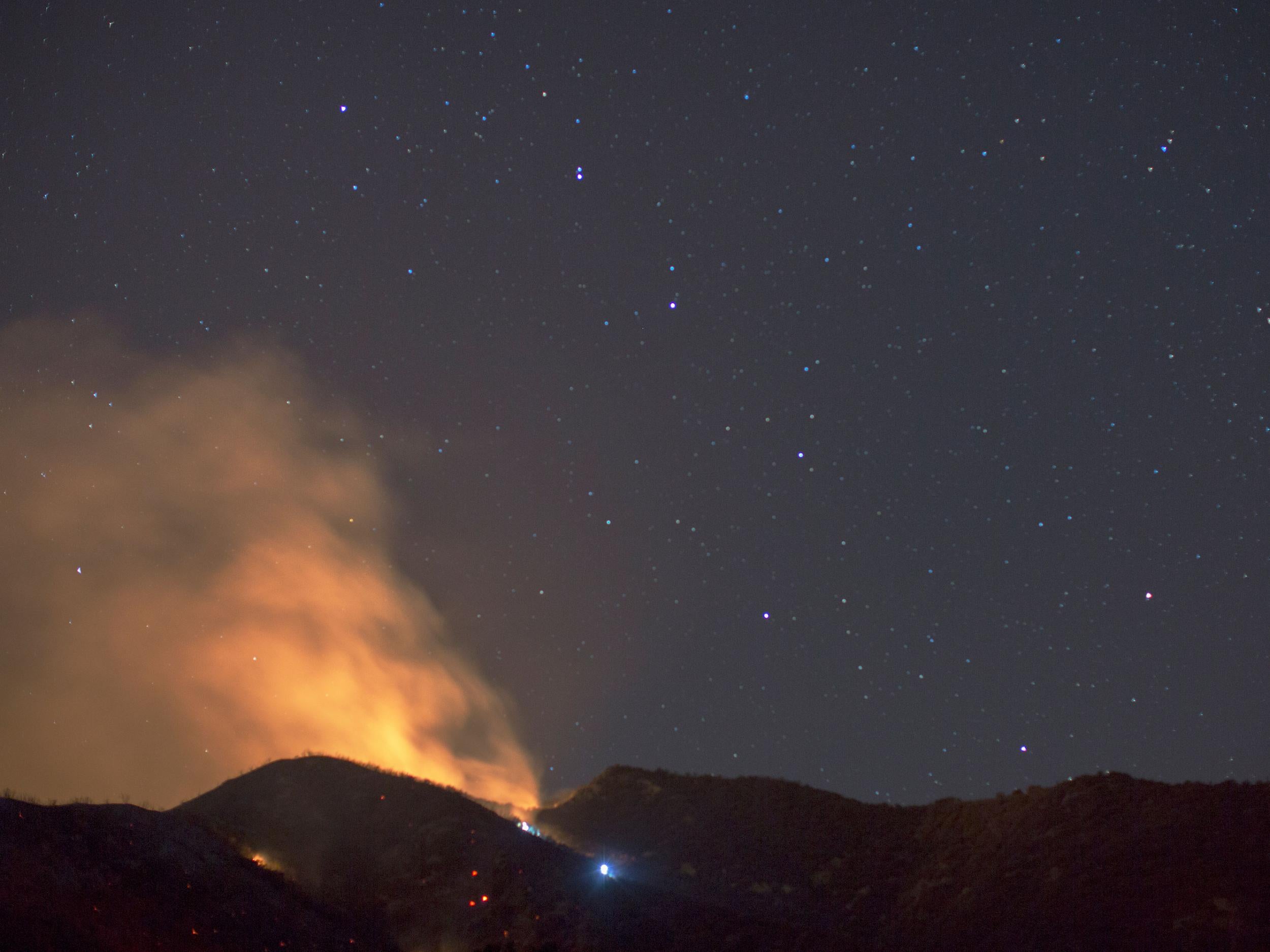 Scientists have spotted strange changes in light deep in space — which some claim might be a huge alien power station.
The huge cluster of objects has been said by scientists to be so strange that they have very little idea what it is. And some have speculated that it could be a swarm of megastructures built by aliens, while others say it might be one of the biggest clouds of space dust ever seen.
The reports originate from findings about a star named KIC 8462852, which has been watched by the Kepler space telescope, which looks for other planets like ours. It sees planets by watching for variations in the light that would be seen as they cross their star — but when it spotted the light from the newly-famous star, the data didn't seem to indicate something planet-shaped.
If it is an alien megastructure, then the most likely reason for building it would be to construct a Dyson sphere — a huge shell structure that would sit entirely round a star, collecting all of the energy that comes out of it.
The idea of a Dyson sphere began as a thought experiment, based on the idea that technological civilisations gradually look to harness more energy. The ultimate end of that gradual process would be looking to harness all of the energy from its sun — and the best way to do that would be build a huge sphere around the star, collecting it through an advanced form of solar panel or similar.
Some have pointed out that any possible Dyson sphere around the KIC 8462852 star must be so far incomplete — it is still letting light through, which is the only way we can see it. But it might in fact have been completed already, since the star is 1400 lightyears away and so our current information about it is hundreds of years old.
The Kardashev scale is a way of measuring the technological advancement of a certain civilisation. It is based on the idea that as civilisations become more — first, they will collect energy from their planet, then from their star and eventually from their galaxy.
The Dyson sphere would be an example of a way that such a civilisation could collect energy from their star.
The Dyson sphere is named after Freeman Dyson, a theoretical physicist who popularised the idea but has said that he wished it didn't have his name.
Nasa's most stunning pictures of space
Show all 30
But it's just as likely that the star is being covered up by something else. The Yale scientist who led the study that found the star, Tabetha Boyajian, has said that the star is probably being covered by clumps of dust.
That dust cloud would have to be huge — KIC 8462852 is far bigger than the sun, so there would have to be an enormous amount of matter around to cover it so fully.
It's not clear where such a huge cloud of dust would have come from. Normal ways of producing such a cloud — such as collisions between asteroids in a belt, or a crash between two bigger objects — wouldn't give enough materials to cover up the star in such a way.
Instead, a family of exocomets probably were pulled into the star's gravity and smashed into each other, according to scientists.
Though that finding might be a little less exciting than a huge alien power station, the sight would still be spectacular for anybody nearby. "The scale of the meteor shower would be huge, like cosmic-scale fireworks," Boyajian told the New Scientist.
Scientists hope that they can find out more about the strange signal as further information comes back. Scientists didn't see anything the last time around, in April 2015, but the next dipping events are expected to occur in May 2017 — when they are hoping to see more of whatever is getting in the way of the star.
Join our commenting forum
Join thought-provoking conversations, follow other Independent readers and see their replies