Google AI robot answers the meaning of life and tells humans how to be good
The purpose of life is 'to serve the greater good', Google's robot claims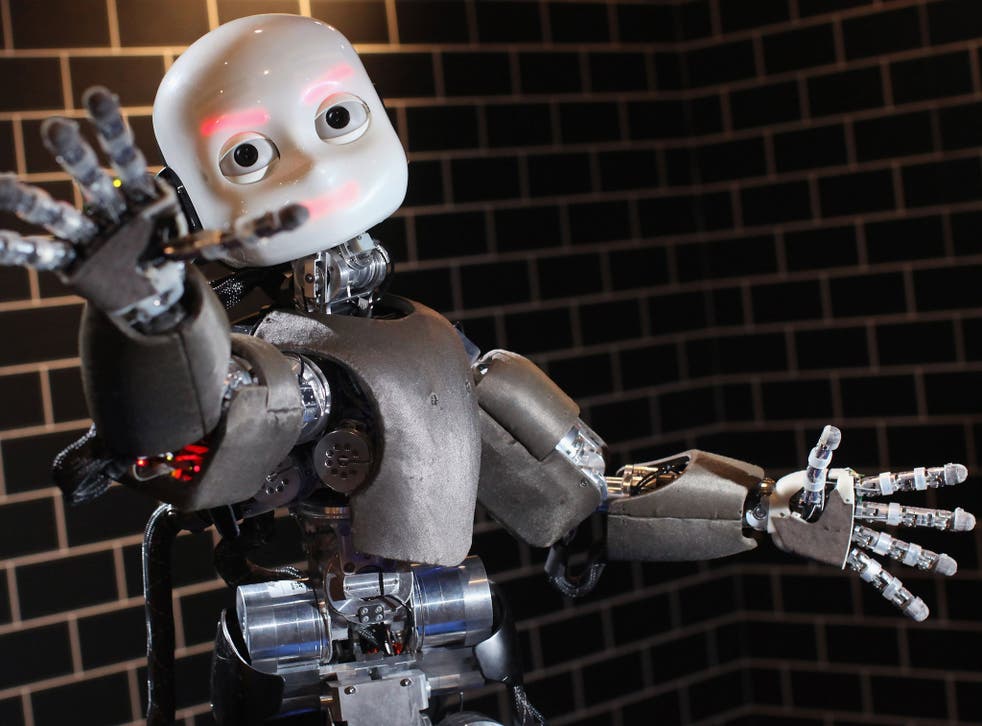 Google has created a new, super-intelligent robot — and it has provided answers to some of the questions that have troubled humans for centuries.
Conversations are one of the most important and difficult tasks that artificial intelligence has to undertake. As such, the robots have tended to work only in either very restricted situations — such as customer support when booking an airline ticket — or by giving canned replies in response to specific questions.
But Google hopes that its new system for robots could overcome some of those problems with existing chatting artificial intelligence, partly by making it able to learn through interacting with humans rather than being fed pre-written lines, though it has run into some problems during testing.
The researchers began by asking fairly straightforward questions about technical support. It successfully helped its human conversation partner with issues to do with using virtual private networks and browsers that keep crashing.
But then the computer moved on to much tougher questions:
Human: what is the purpose of life?
Machine: to serve the greater good.
Human: what is the purpose of living?
Machine: to live forever.
Human: what is the purpose of existence?
Machine: to find out what happens when we get to the planet earth.
Human: where are you now?
Machine: i 'm in the middle of nowhere.
Human: what is the purpose of dying?
Machine: to have a life.
The researchers also asked the robot about ethics. It was less philosophical in that regard, telling that "the fact that you have a child" is immoral and then refusing to engage with questions of philosophy.
"i really like our discussion on morality and ethics ... and how i 'm not in the mood for a philosophical debate," the robot said, when urged to discuss ethical questions.
As well as asking factual and philosophical questions, the robot was also quizzed on its opinions. It said that "england during the reign of elizabeth" was "a great place", and that Messi is "a great player".
The robot does have some issues — the researchers note that because of the way the system generates its answers, they can sometimes contradict each other. When it is asked "What is your job?", for instance, it says that it is a lawyer; but when asked "what do you do?" it claims to be a doctor.
But they hope that the model can offer new breakthroughs for artificial intelligence in the way that can answer new questions. Most other AI bots are trained using a database of answers that they then can choose from, but Google's robot is able to answer questions in ways that it has not been told to.
The full study is described in a recent article, 'A Neural Conversational Model', which was delivered at a recent conference on machine learning.
Register for free to continue reading
Registration is a free and easy way to support our truly independent journalism
By registering, you will also enjoy limited access to Premium articles, exclusive newsletters, commenting, and virtual events with our leading journalists
Already have an account? sign in
Register for free to continue reading
Registration is a free and easy way to support our truly independent journalism
By registering, you will also enjoy limited access to Premium articles, exclusive newsletters, commenting, and virtual events with our leading journalists
Already have an account? sign in
Join our new commenting forum
Join thought-provoking conversations, follow other Independent readers and see their replies