Google blasted for listing 'Nazism' as belief of California Republicans
Google blames vandalism, but critics see more evidence of online bias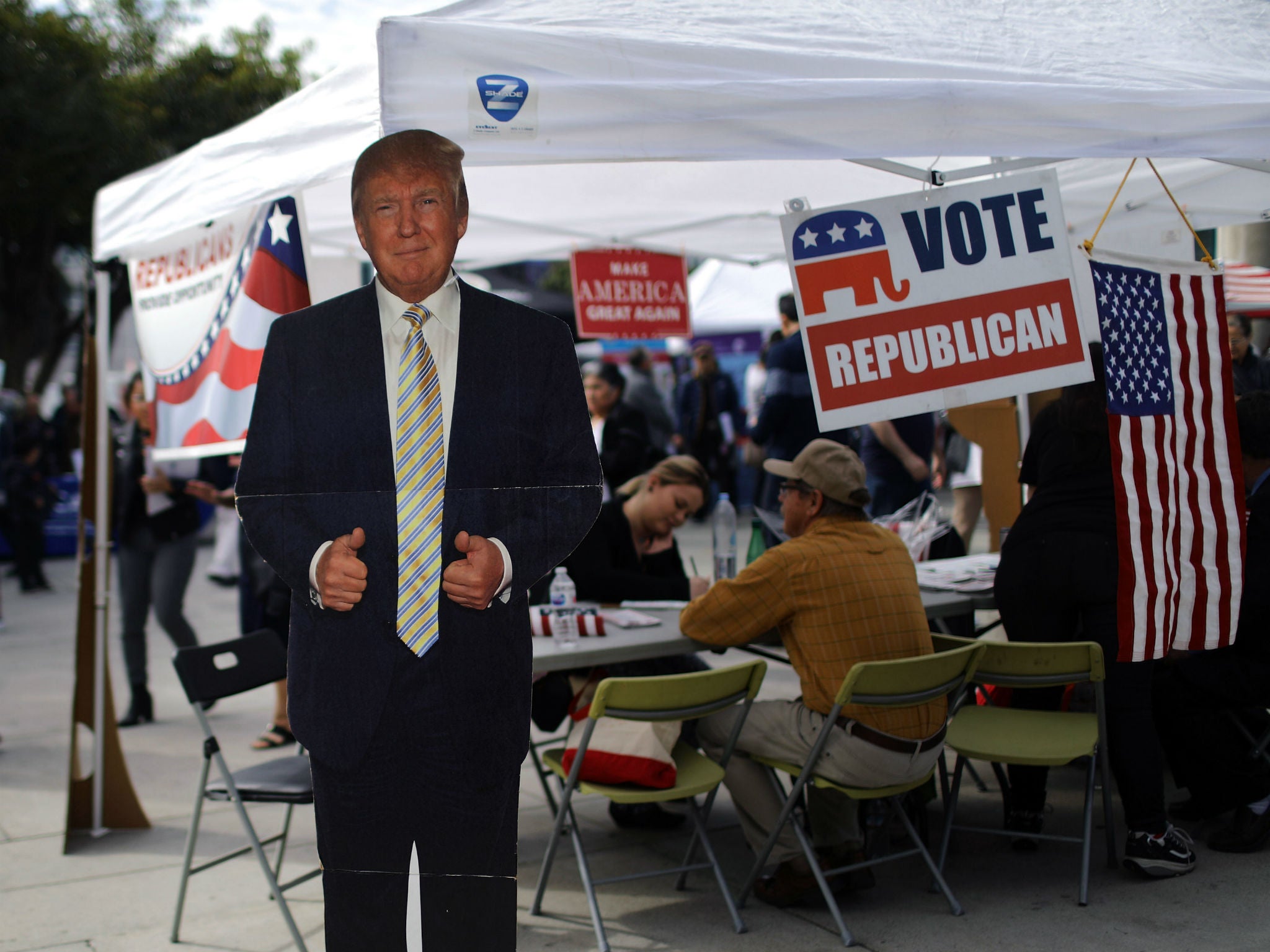 Republicans blasted Google after the search engine briefly identified "Nazism" as one of the tenets of the California Republican party.
People searching for more information on the party were, for a time, greeted by a squib summarising information that included the word "Nazism" under an "ideology" section.
The characterisation quickly drew a backlash from conservatives. Rep Kevin McCarthy of Bakersfield, California's highest-ranking Republican in Congress, tweeted that the term's inclusion was a "disgrace", adding a "#StoptheBias" hashtag.
"Google owes conservatives answers and assurances that they are putting an end to this", Republican National Committee chairwoman Ronna McDaniel said.
Google said the misinformation did not come from "manual changes" made by one of its employees, faulting "vandalism" of a Wikipedia page that the search engine then picked up.
"We don't bias our search results toward any political party", a Google spokesperson said in a statement, adding that "we have systems in place that catch vandalism before it impacts search results, but occasionally errors get through, and that's what happened here".
World news in pictures
Show all 50
Wikipedia said in a statement that volunteer editors corrected the lapse, adding that "when we learn about an error on Wikipedia, we're grateful: it gives us an opportunity to correct the record".
"Anyone can edit Wikipedia based on our core principles of neutrality and reliable sourcing, and hundreds of thousands of volunteers do this every month", Wikipedia said.
But the episode seemed likely to bolster conservatives' suspicion that technology companies - many of them headquartered in the liberal bastion of the San Francisco Bay area - are working to silence conservative thought online.
"Evidence is mounting that conservative voices are either being suppressed or, as it appears in this case, being falsely depicted as hateful extremists", Ms McDaniel wrote.
A former engineer named James Damore has sued Google after losing his job for circulating a tract that questioned diversity initiatives and attributed unequal gender representation in the tech industry to biological differences.
What is Project Maven?: the Pentagon's AI project with Google
He is being represented by Harmeet Dhillon, a prominent figure in the California Republican Party, whose law firm put out a call to other conservatives working in tech who felt they were being discriminated against for the political views.
Facebook has also battled allegations it downplays or censors conservative content. During a congressional hearing in April, multiple Republican legislators accused the company of bias.
Join our commenting forum
Join thought-provoking conversations, follow other Independent readers and see their replies