Google chief Eric Schmidt says 'right to be forgotten' ruling has got the balance 'wrong'
James Vincent
Thursday 15 May 2014 21:08 Comments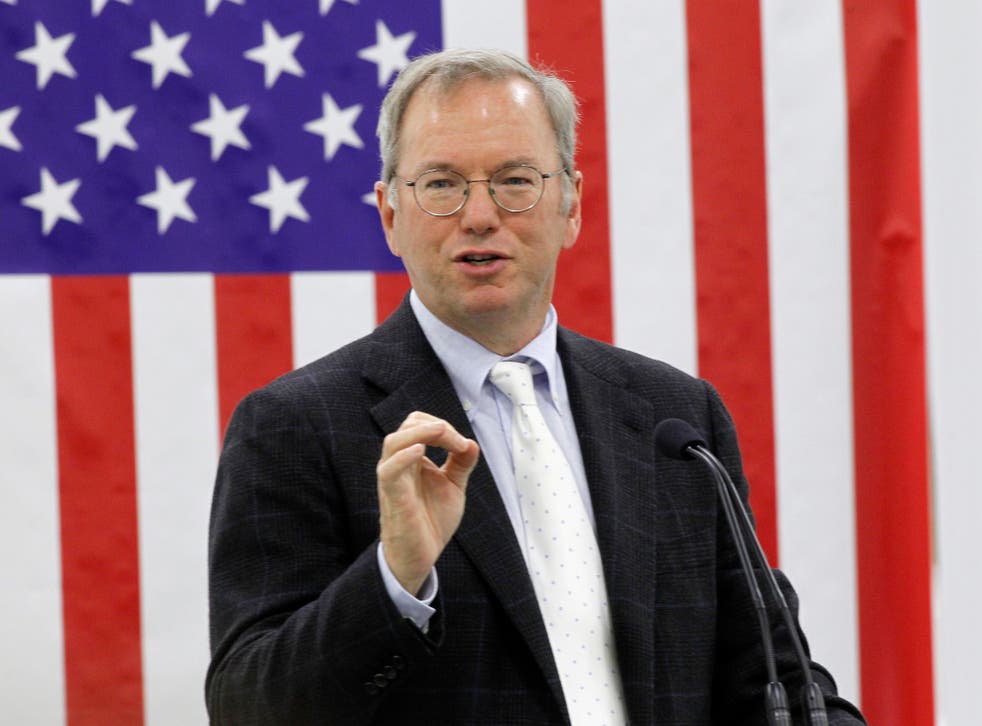 Google's executive chariman, Eric Schmidt, has come out against the recent 'right to be forgotten' ruling as reports claim the company is already receiving request to remove search results.
Earlier this week the European Court of Justice ruled that ordinary citizens can request that Google removes links when their name is searched if the information is "inadequate, irrelevant or no longer relevant".
Mr Schmidt has said that the case involves "a collision between the right to be forgotten and the right to know" but that the balance is "wrong".
"There's many open questions," said Mr Schmidt, speaking at the company's annual shareholders meeting on Wednesday. "A simple way of understanding what happened here is that you have a collision between a right to be forgotten and a right to know. From Google's perspective that's a balance.
"Google believes having looked at the decision, which is binding, that the balance that was struck was wrong."
Reuters has reported that Google is already receiving requests to remove "objectionable" personal information, citing a source from the company that says they're yet to figure out how to manage the "flood" of expected complaints.
The BBC has also said that new takedown requests include an ex-politician seeking re-election who wants stories about his behaviour in office removed as well as a man convicted of possessing child abuse images who wants stories about his convictions wiped.
The Reuters source said that the search giant will need to create an "army of removal experts" for each of the 28 European Union countries where the ruling will take effect.
However, the practical details have yet to be sorted and Google is reportedly uncertain whether these staff will only remove links or make judgements on the merits of each individual request.
Experts are currently divided over the controversial ruling, with regards to both the ethical and practical ramifications. Wikipedia founder Jimmy Wales has described the ruling as "ridiculous," saying it could easily lead to broad censorship.
"A very strict reading of the law leads to this very bizarre conclusion that a newspaper can publish information and yet Google can't link to it - it makes no sense at all," Mr Wales told the International Business Times.
However, others have been more cautious. Speaking to the Financial Times, Viktor Mayer-Schönberger, a professor of internet governance and regulation at Oxford University, said that Google already removed links from its engine due to copyright reasons and that ruling would likely only add "a few dozen more a month".
Register for free to continue reading
Registration is a free and easy way to support our truly independent journalism
By registering, you will also enjoy limited access to Premium articles, exclusive newsletters, commenting, and virtual events with our leading journalists
Already have an account? sign in
Register for free to continue reading
Registration is a free and easy way to support our truly independent journalism
By registering, you will also enjoy limited access to Premium articles, exclusive newsletters, commenting, and virtual events with our leading journalists
Already have an account? sign in
Join our new commenting forum
Join thought-provoking conversations, follow other Independent readers and see their replies