Google co-founder Sergey Brin feels 'emasculated' by smartphones
Brin describes using the new Google Glass as 'a little freaky at first, but you get used to it'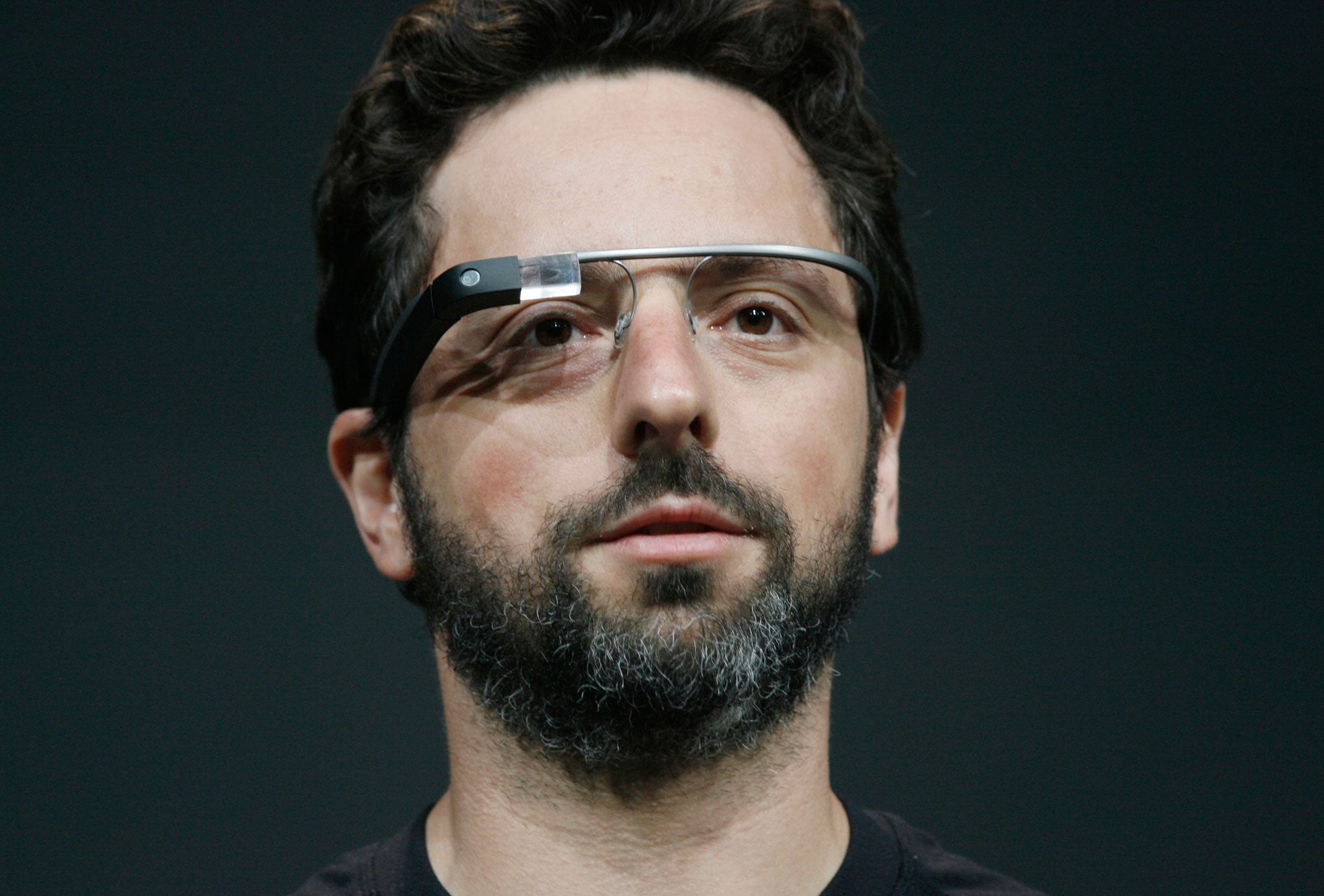 Google's new internet glasses could hit the market this year freeing up web-browsers from "emasculating" smartphones, the search-engine co-founder Sergey Brin has said.
Brin referred to smartphones, many of which run using the Android operating software his company developed, while talking to the Technology, Education and Design (TED) conference in Los Angeles about the future of Google.
At the conference the Google co-founder talked about the way in which people stare down at devices: "Is this the way you're meant to interact with other people? It's kind of emasculating. Is this what you're meant to do with your body?", he asked.
According to the TED blog Brin said: "I have a nervous tic. The cell phone is a nervous habit — If I smoked, I'd probably smoke instead, It'd look cooler. But I whip this out and look as if I have something important to do. It really opened my eyes to how much of my life I spent secluding myself away in email."
Brin took the opportunity to preview the use of Google Glass to the assembled audience describing using the new hardware as: "a little freaky at first, but you get used to it".
Google Glass is, in essence, a wearable computer - the glasses contain a small computer, a camera and a wireless link. They present the user with a "heads up display" - which they can voice activate.
Capable of giving an "augmented reality" to viewers they could transform our computer habits.
Thy first received an outing last year when 39-year-old Brin, who is in charge of developing Google X projects – wore them at an event for the blind in San Francisco, in April.
Last month Brin, who is thought to consider the glasses his pet-project, was spotted wearing them on the New York subway.
Google rival Apple, meanwhile, today promised "great stuff" on the way as he sought to reassure shareholders worried about the company's sagging stock price.
"The company is working as hard as ever, and we have some great stuff coming," the chief executive told shareholders before taking questions during the technology giant's annual meeting at its Cupertino, California, headquarters.
True to Apple's secretive nature, Mr Cook did not provide any further product details, although at one point he said the company was considering entering other categories besides its popular line of digital music players, smartphones and tablet computers.
Join our commenting forum
Join thought-provoking conversations, follow other Independent readers and see their replies