Google Doodle celebrates ZX Spectrum and St George's Day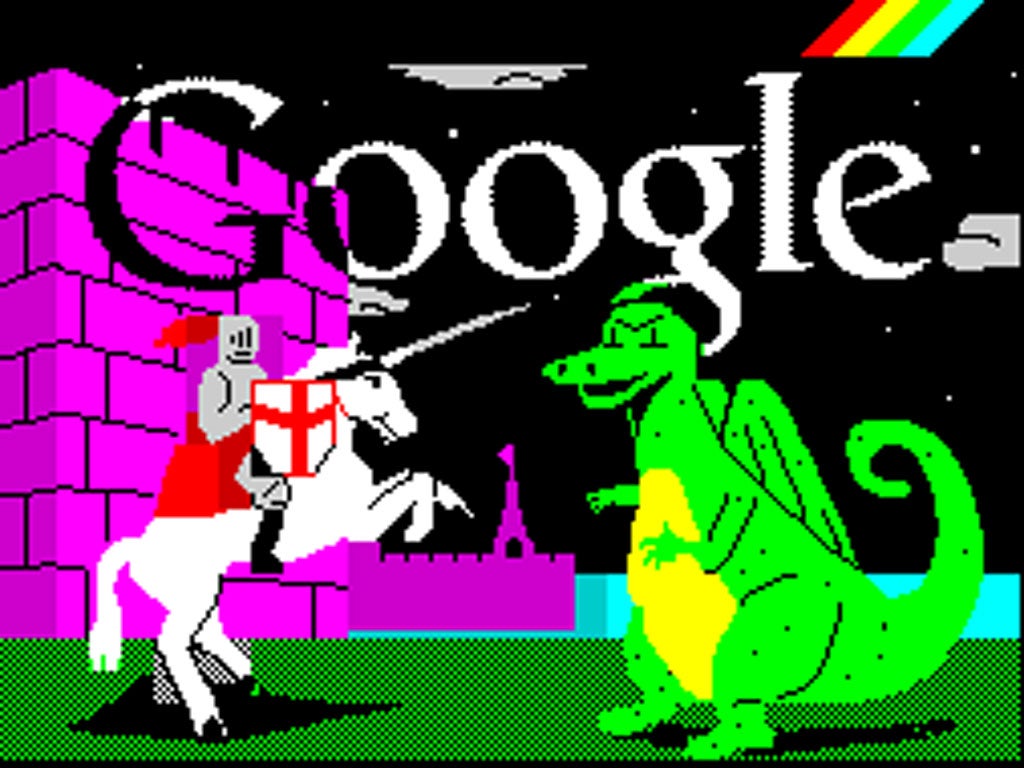 Google today marked St George's Day and the 30th anniversary of the release of the ZX Spectrum home computer by adorning its home page with an 8-bit style graphic of St George slaying a dragon.
The colourful 'Google Doodle' shows St George, on a rearing white horse, attacking a green and yellow dragon with his lance.
The garish, lo-fi design – based on the ZX Spectrum's graphics - will be familiar to a whole generation of technophiles, particularly in the UK, where it was the first computer made primarily for use in the home.
The ZX Spectrum was released on April 23 1982 and priced at £175 for a 48KB machine, or £125 for the less powerful 16kb model.
Despite the arrival of more advanced homes computers, such as the Commodore 64 and the Amstrad CPC, the Spectrum had a loyal following, with over 23,000 software titles released for it.
Two follow-up models were released in the early 1980s, before Amstrad bought the Spectrum range in May 1985. The line was eventually discontinued in 1992.
The ZX Spectrum has proven something of a cult hit among contemporary gamers, with Spectrum titles – complete with basic game play and retro graphics – popular on modern PCs, Macs and mobile devices.
Twitter: @_JohnHall
Join our commenting forum
Join thought-provoking conversations, follow other Independent readers and see their replies