Google self-driving car crashes into bus and company admits it is 'partially' responsible
The car was attempting to navigate around some sandbags at a speed of 2mph when it hit a moving bus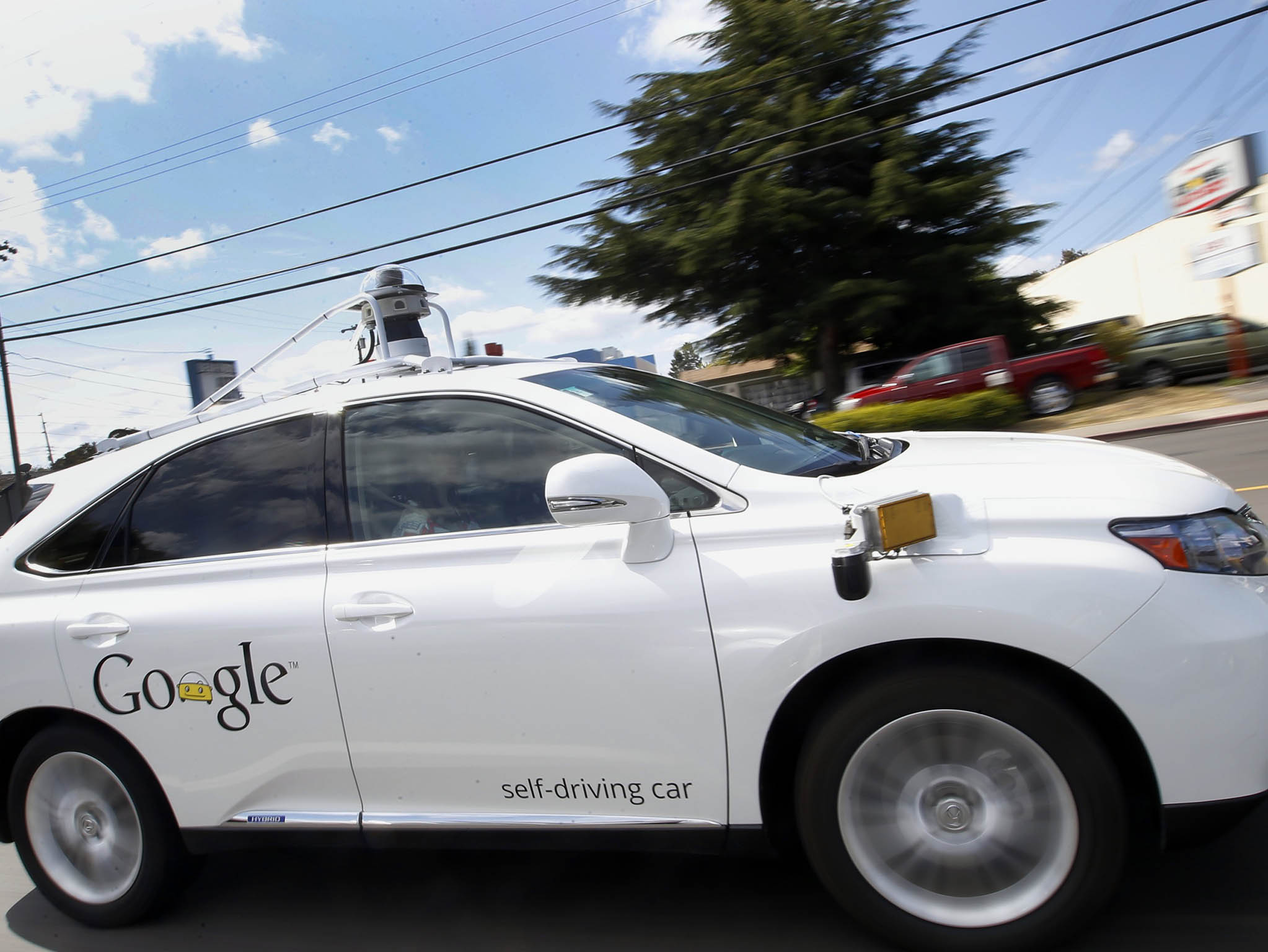 A Google driverless car has been involved in an accident with a bus and Google has said it "bears some responsibility" for the first time.
The company admitted that it was partially responsible for the minor collision, which happened earlier in February.
The case is thought to be the first of its kind, where an autonomous car has hit another vehicle.
Meet Google driverless car
The car, a Lexus SUV, was attempting to navigate around some sandbags at a speed of 2mph, when it hit the bus, which was travelling at 15 mph, according to a report filed with California's Department of Motor Vehicles (DMV).
The vehicle and the test driver "believed the bus would slow or allow the Google vehicle to continue", the report said.
After going around the sandbags, the car moved back into the centre of the lane, striking the side of the bus, causing damage to the left front fender, the front wheel and a driver side sensor.
In pictures: Artificial intelligence through history
Show all 7
No one was injured in the minor collision.
"In this case, we clearly bear some responsibility, because if our car hadn't moved there wouldn't have been a collision," Google said in a statement to CNBC.
Google has since said it has made changes to its software to avoid future crashes.
"From now on, our cars will more deeply understand that buses (and other large vehicles) are less likely to yield to us than other types of vehicles, and we hope to handle situations like this more gracefully in the future", Google added.
The incident happened while Google was testing 24 of its cars, near the headquarters in Silicon Valley.
Other Google cars have been involved in incidents, but this is the first time the company has admitted any fault.
All of the 17 accidents in Google driverless cars since January have been caused by human error.
Google believes the cars will be road-ready by 2020.
Join our commenting forum
Join thought-provoking conversations, follow other Independent readers and see their replies