Google I/O 2014: The biggest news (in brief) from this year's all-out Android fest
Android in your car, on your wrist and in hundreds of millions of phones - that was the big message from Google's developer conference this year
James Vincent
Thursday 26 June 2014 10:56 Comments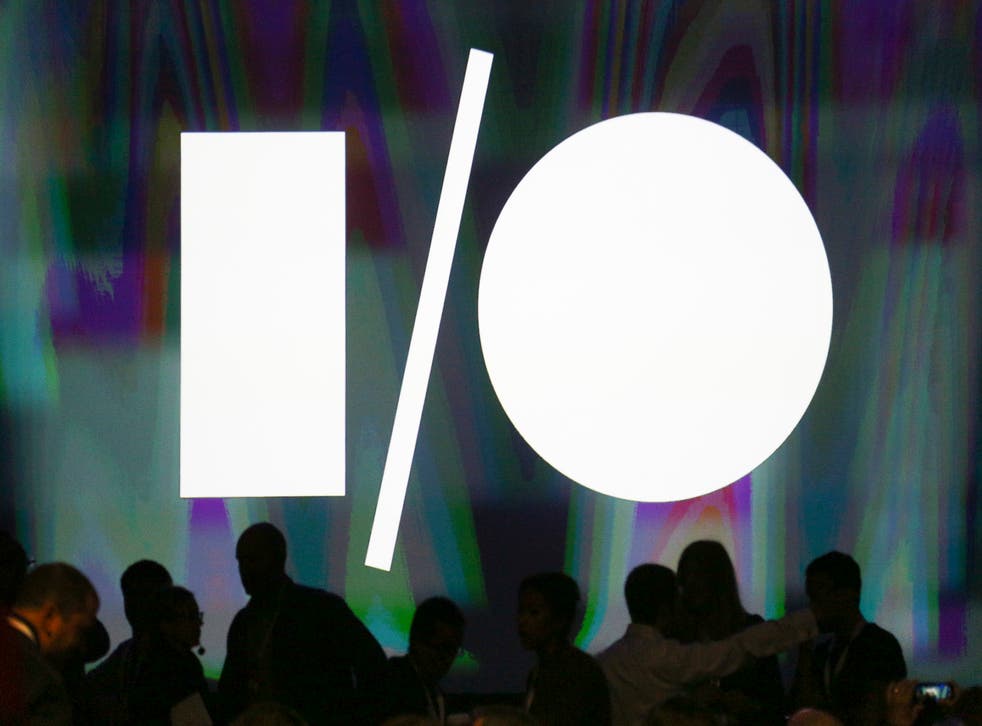 Like Apple's big developer meet-and-greet WWDC, Google's I/O 2014 was a mix of incremental updates getting whooped by programmers in the know and the odd splashy, PR consumer-friendly news.
Although there weren't any big surprises (apart from the complete absence of Google Glass news and perhaps the side-lining of the company's social media network, Google Plus) most of the news from I/O can be summed up with two words: Android everywhere.
Google's mobile OS is coming to your wrist, your car, and to more and more smartphones around the world. The company says that Android now has one billion monthly active users, and it's looking to make it the default method of interaction with a new range of internet-connected devices. Here's all the important points:
Android Auto
Google is looking to catch up with Apple's CarPlay by offering a new Android variation that puts "navigation, communication and music" directly into your car. It's all voice activated of course, letting your browse your music collection or get directions home with a quick 'OK Google!'.
Google will be launching it a part of their Open Automotive Alliance – a group that includes pretty much all the big names, from Fiat and Ford and Volvo to Volkswagen. Interestingly, Apple has also announced partnerships with some of these same companies, so next time you pick out a car you might have to think about whether it matches your smartphone as well as who made it.
Android Wear
Google's in-depth look at their new operating system for wearable devices confirmed much of what we already knew: this is an OS that's all about compressing information. Everything from notifications to turn by turn directions have been simplified and crammed into the limited screen real estate available on your wrist. Everything is still smartphone dependent however and although Wear looks slick it's not yet offering anything that a) doesn't require you to integrate your whole damn life into Google's service or b) that we haven't seen before.
Google confirmed three smartwatches (two of which we already knew about): the square-faced LG G Watch, the round-faced Moto 360, and the Samsung Gear Live. The latter looks identical to Samsung's Galaxy Gear and is ready to buy now along with the LG G. However, it's the Moto 360 that Google fans have been most excited about (simply because it's the best looking of the bunch) but that's unfortunately not out until summer, rumoured to be priced at $249 (£150).
Another TV (aka once more with streaming)
Google has had two big flops in the TV department with the Nexus Q and Google TV, but with the success of the cheap Chromecast dongle, they're looking to move more firmly into the living room. Thus, Android TV. The company rightly pointed out that TVs are becoming "computing devices in their own right," and Android TV-powered TVs and plug-ins (including some from Sony, Sharp, Razer and Intel) will offer a simple interface to access apps, games and digital media later this year. All the expected streaming services will be there (Netflix, etc) as well as Google's voice search capabilities (accessible via your new Google smartwatch of course).
Material Design
As rumoured, Android will be undergoing a substantial visual overhaul under the remit of a new design language called 'Material Design'. The company says it's a "unifying theory of a rationalized space and system of motion" but we're mainly seeing more abstract shapes, a bit more colour and a slightly sharper font. The big (and less visible) idea is a consistent content hierarchy across devices – meaning whether you're using Android in your car, on your watch or on a tablet, the same navigation logic will apply. The new look will hit devices later this year with the launch of Android 'L' (see below…).
Android 'L' is for Lollipop? Liquorice?
We don't know how the next version of Android will be branded (Google also goes for sweet-themed names but at I/O just went with 'L') but we know what the big changes will be: a redesigned notification system that's more interactive and syncs smoothly across devices; a new multi-tasking menu that stacks your open apps and Chrome browsing into a single, scrollable bundle; and a big push for better battery usage which Google says will add an extra 90 minutes across the board. There will also be a kill switch feature integrated from the get go to deter smartphone theft and (in a move that matches Apple) Android L will support 64-bit processors.
Register for free to continue reading
Registration is a free and easy way to support our truly independent journalism
By registering, you will also enjoy limited access to Premium articles, exclusive newsletters, commenting, and virtual events with our leading journalists
Already have an account? sign in
Join our new commenting forum
Join thought-provoking conversations, follow other Independent readers and see their replies