Google contact lenses: Tech giant licenses smart contact lens technology to help diabetics and glasses wearers
Swiss medical firm Novartis wants to use the technology to measure glucose levels in the wearers' tears and 'help restore the eye's natural autofocus'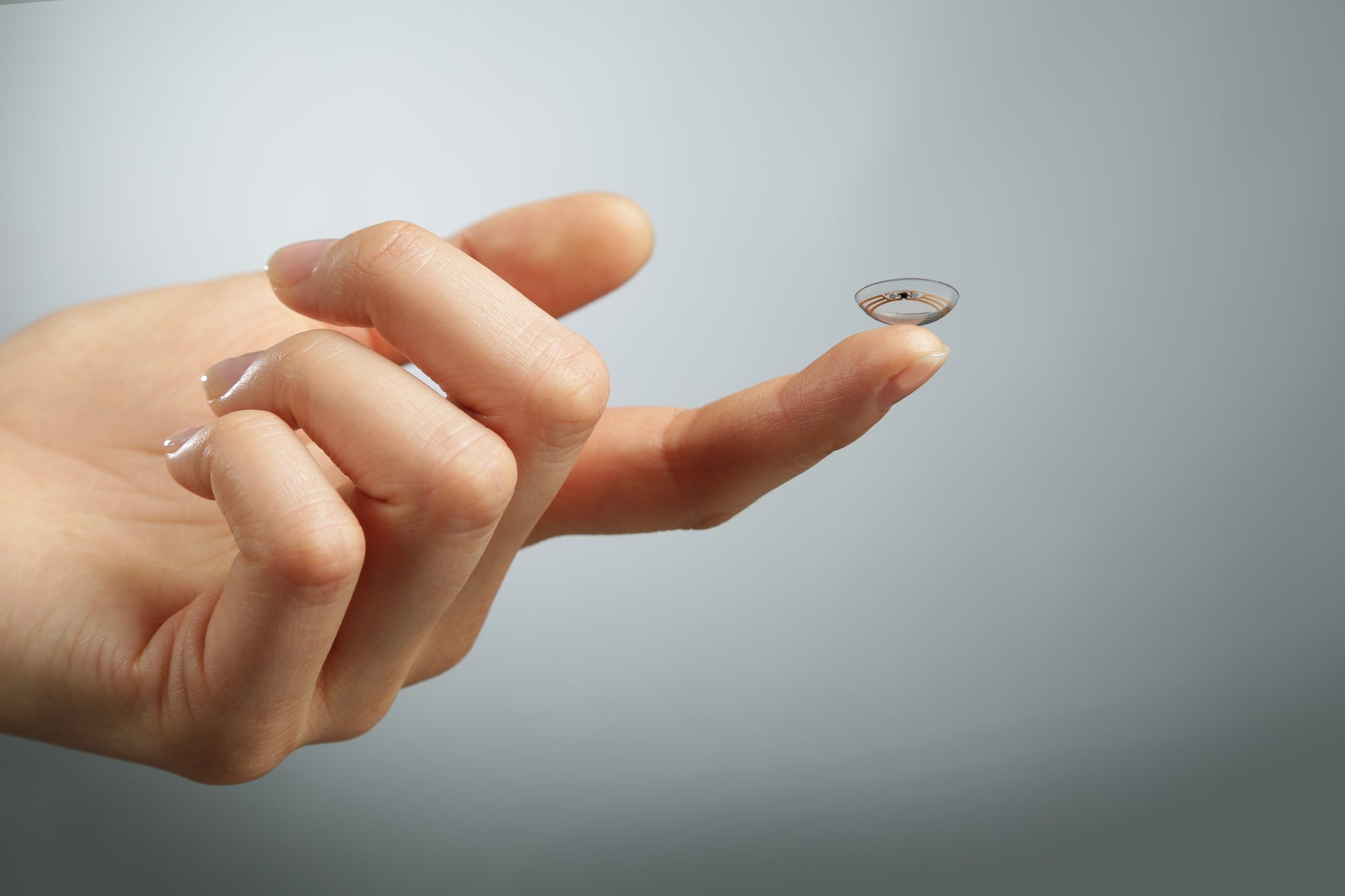 Google's smart contact lenses technology is one step closer to reality, with the US company announcing this morning that it has partnered with Swiss pharmaceutical firm Novartis to develop it.
The lenses were first unveiled this January and use sensors sandwiched between two soft layers to measure the glucose levels in the wearer's tears, transmitting this information wirelessly to connected smartphones.
Google said it hoped the technology would help diabetics around the world by removing the need to perform regular, painful blood tests.
Novartis has said that in addition to helping diabetics manage their disease, it's hoped that the technology can also be modified to help those suffering from vision loss that occurs with age.
The company hopes that by combining Google's expertise in miniaturized technology with its manufacturing resources it can create contact lenses that can "help restore the eye's natural autofocus on near objects".
Novartis says that it wants to develop technology that offers another option to glasses and regular contact lenses. These include the possibility of "intraocular lenses" – contacts that are inserted permanently into the eye to correct vision.
The smart contact lens technology were originally developed by Google X, the "audacious" research and development lab that is responsible for the company's self-driving cars, internet weather-balloons and Google Glass.
Google co-founder Sergey Brin said: "Our dream is to use the latest technology in the miniaturization of electronics to help improve the quality of life for millions of people. We are very excited to work with Novartis to make this dream come true."
Join our commenting forum
Join thought-provoking conversations, follow other Independent readers and see their replies