Coronavirus: Google Maps data released as part of fight against covid-19
Information made public in attempt to assure users that privacy will be protected, company says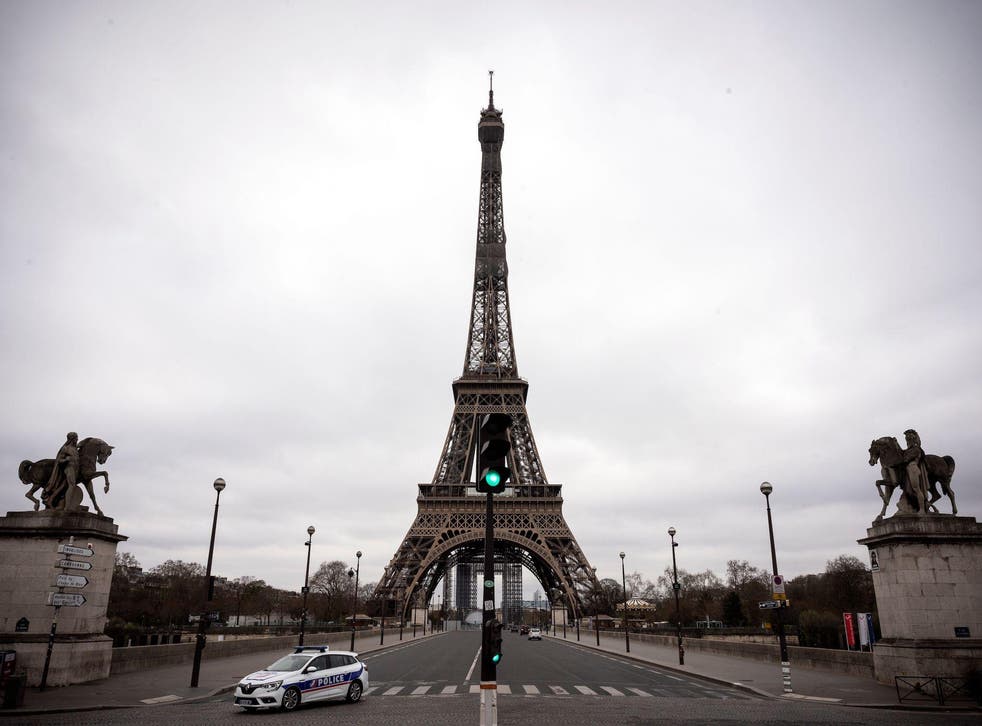 Google has released a trove of location data taken from its Maps app in an attempt to fight coronavirus.
The information collects data from 131 countries about how people have been moving around since they were forced into lockdown in an attempt to stop the spread of the disease.
It shows how places compare in dealing with the pandemic, offering information about how busy certain businesses and locations are under lockdown.
The company hopes that the information will be useful to authorities in dealing with lockdowns and protecting their citizens. The data could allow for officials to make changes to opening hours if people are still regularly taking essential trips, for instance, or busy transport hubs might suggest that extra buses or trains need to be added so that people can more effectively undertake social distancing.
Google also chose to release the data to the public so that people would be informed about how their information is being gathered and used, it said.
Such information is gathered from people's phones as they move around if they have switched on Google's "location history" setting. It is already used within Google Maps, powering features such as a tool that advises people on how busy a shop might be at any given time.
In the new reports, the information is anonymised and information such as a specific person's location or movement is not made available.
The reports are organised by country and are available for anyone to download through Google's devote webpage.
They show charts that compare traffic from 16 February to 29 March at subway, train and bus stations, grocery stores and other broad categories of places with a five-week period earlier this year.
In Italy, one of the countries hardest hit by the virus, visits to retail and recreation locations, including restaurants and movie theatres, plunged 94 per cent while visits to workplaces slid 63 per cent. Reflecting the severity of the crisis there, grocery and pharmacy visits in Italy dropped 85 per cent and park visits were down by 90 per cent.
Words at the window: Social isolation and the Coronavirus

Show all 12
In the United States, California, which was the first in the with a statewide lockdown, cut visits to retail and recreation locations by half. By contrast, Arkansas, one of the few states without a sweeping lockdown, has seen such visits fall 29 per cent, the lowest for a US state.
The data also underscores challenges authorities have faced in keeping people apart. Grocery store visits surged in Singapore, the UK and elsewhere as travel restrictions were set to go into place. Visits to parks spiked in March in some San Francisco Bay Area counties, forcing them to later put the sites off limits.
In Japan, where authorities have been relatively relaxed in urging social distancing measures but where calls have been growing daily for a state of emergency, visits to retail and recreational places fell 26 per cent. Visits to workplace dropped a mere 9 per cent.
The coronavirus has infected more than one million people globally, and Covid-19, the respiratory illness it causes, has killed 52,000, according to a Reuters tally.
Additional reporting by Reuters
Register for free to continue reading
Registration is a free and easy way to support our truly independent journalism
By registering, you will also enjoy limited access to Premium articles, exclusive newsletters, commenting, and virtual events with our leading journalists
Already have an account? sign in
Register for free to continue reading
Registration is a free and easy way to support our truly independent journalism
By registering, you will also enjoy limited access to Premium articles, exclusive newsletters, commenting, and virtual events with our leading journalists
Already have an account? sign in
Join our new commenting forum
Join thought-provoking conversations, follow other Independent readers and see their replies