The Independent's journalism is supported by our readers. When you purchase through links on our site, we may earn commission.
Google Maps 'removes Palestine', says petition – but the truth is far more complicated
Google Maps might seem like a helpful way of getting around – but it means wading into some of the most problematic questions of geopolitics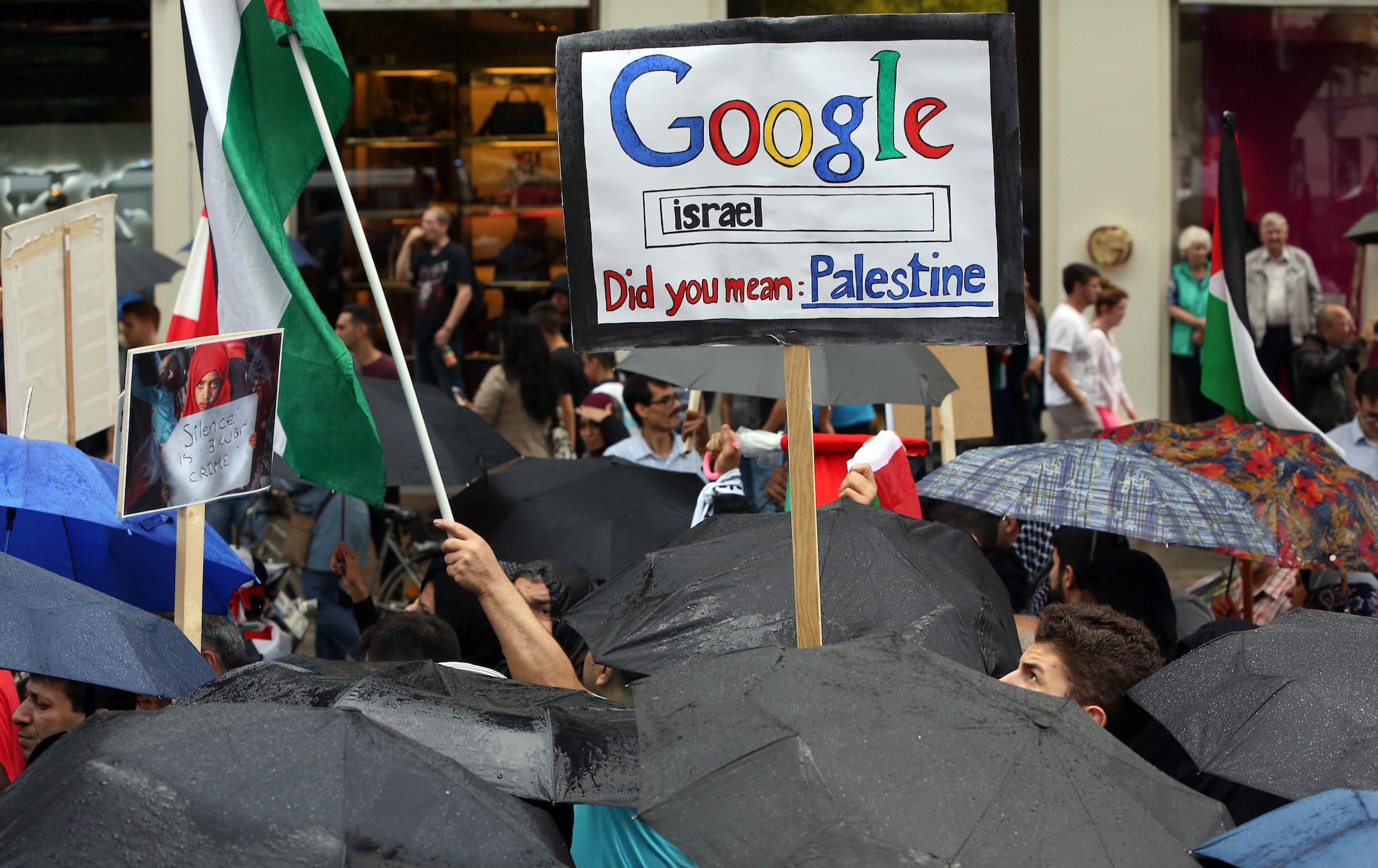 Over 150,000 people have criticised Google for removing Palestine from Google Maps. The problem is that it never happened.
Palestine, like other contested territories, has had a difficult time on the world's most popular mapping tool. But it hasn't just been removed – it never really existed on there in the first place.
The recent outrage was sparked by a petition and a hashtag – #PalestineIsHere – that said that Google was "making itself complicit in the Israeli government's ethnic cleansing of Palestine" by removing it from the map.
But it is just another example of how the site attempts to manage areas that are disputed. The site treats those areas in specific ways, showing dotted lines to indicate problematic borders and displaying different maps to different people.
The Israeli–Palestinian conflict intensifies
Show all 10
That appears to be what is happening in Palestine, and it has in different ways for a long time. What's more, it isn't unique to Palestine and Israel.
A site called Disputed Territories collects all of the various ways that Google shows places where boundaries are fought over.
"Abroad, Google Maps has waded into raw, tender issues of national identity," that site says in its introduction. "For example, take its depiction of Crimea on maps.google.com, where a dashed line reflects the U.S. view that the area is an occupied territory. But in Russia, on maps.google.ru, the boundary line is solid — Russia has officially annexed Crimea."
That site hasn't been updated since June 2014, so it doesn't include some of the more recent territorial disputes. But it does include many of the most famous contested territories, like Crimea and more long-disputed places like Kashmir.
The company also displays contested countries differently from those whose borders are more widely recognised. For about 30 countries, instead of showing the border to anyone who searches for the country, Google just points the user to the centre of that country rather than showing its outline.
That list of countries includes Israel and Palestine, and has for a long time. But it also includes far bigger countries that have just one part of their border contested, including Russia, India and China.
The new Palestine controversy is far from the first outrage to be provoked by Google Maps's depictions of international territories. And the petition is not even the most dangerous protest against the tool's borders – in 2010, it was probably wrongly blamed for nearly causing a war between Nicaragua and Costa Rica.
Google has in the past been relatively sympathetic to Palestine and its claims of statehood. In 2013, many reported that it had in effect recognised it as a state, changing the text on its Palestinian homepage from "Palestinian territories" to just "Palestine".
Palestinian refugee: 'I feel like a stranger in my own country'
Google has been more specifically criticised for the routes that it presents to people who look to use Maps to travel around Palestine and Israel. In 2014, the Daily Dot wrote that its directions feature appeared to be taking people down roads that could prove life-threatening, apparently because it was missing far quicker, easier and safer routes.
Join our commenting forum
Join thought-provoking conversations, follow other Independent readers and see their replies