Google Meet adds new features to video call app as it takes on Zoom
Background blur, hand-raising, and Google Assistant will be coming to Meet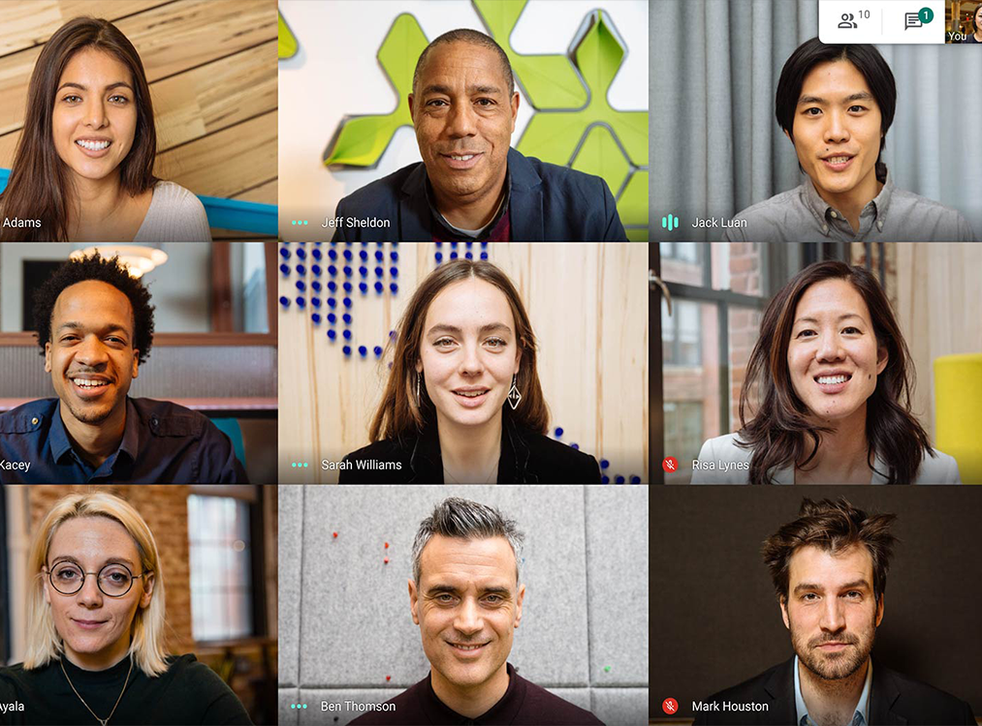 Google Meet is introducing new features to its video chatting service that will make it more competitive when compared to Zoom and Microsoft Teams.
The company will be letting people add custom images to serve as backgrounds, real-time captioning, a low-light mode, hand-raising (whereby users can indicate they have something to say without speaking) and a tile view of 49 participants will be coming to the consumer version of Meet.
Breakout rooms, polling, a Q&A channel will also be coming to Meet's consumer version, according to 9to5Google which first reported the news. Google confirmed the report to The Verge.
While Google did not say when these features would be coming to Meet, it is currently previewing them in its education and enterprise suits.
Custom Google Meet backgrounds, however, will be rolling out to users in the "coming months". That feature was recently introduced to Microsoft Teams and already existed for Zoom users.
Controls through Google Assistant for Meet hardware kits will also exit beta testing and come to the main version of the app in the next few weeks.
The company is adding a virtual whiteboard to Meet too, via the interactive whiteboard Jamboard.
The move comes as Google is attempting to integrate Meet further into its mainstream products since the company made it free to use during the coronavirus pandemic.
It recently introduced a Meet tab into the Gmail app, with greater links to Google Calendar, on both iOS and Android.
More people are making use of video chatting apps during the lockdown. The number of UK users of video-conferencing platform Zoom increased from 659,000 in January to 13 million in April.
The number of UK adults making video calls has also doubled, with seven in 10 conducting weekly video calls. Three times as many older people are making more video calls.
Register for free to continue reading
Registration is a free and easy way to support our truly independent journalism
By registering, you will also enjoy limited access to Premium articles, exclusive newsletters, commenting, and virtual events with our leading journalists
Already have an account? sign in
Register for free to continue reading
Registration is a free and easy way to support our truly independent journalism
By registering, you will also enjoy limited access to Premium articles, exclusive newsletters, commenting, and virtual events with our leading journalists
Already have an account? sign in
Join our new commenting forum
Join thought-provoking conversations, follow other Independent readers and see their replies