Google Photos tags black people as 'gorillas', puts pictures in special folder
Image recognition technology has gone wrong before, labelling black people 'apes' and 'animals'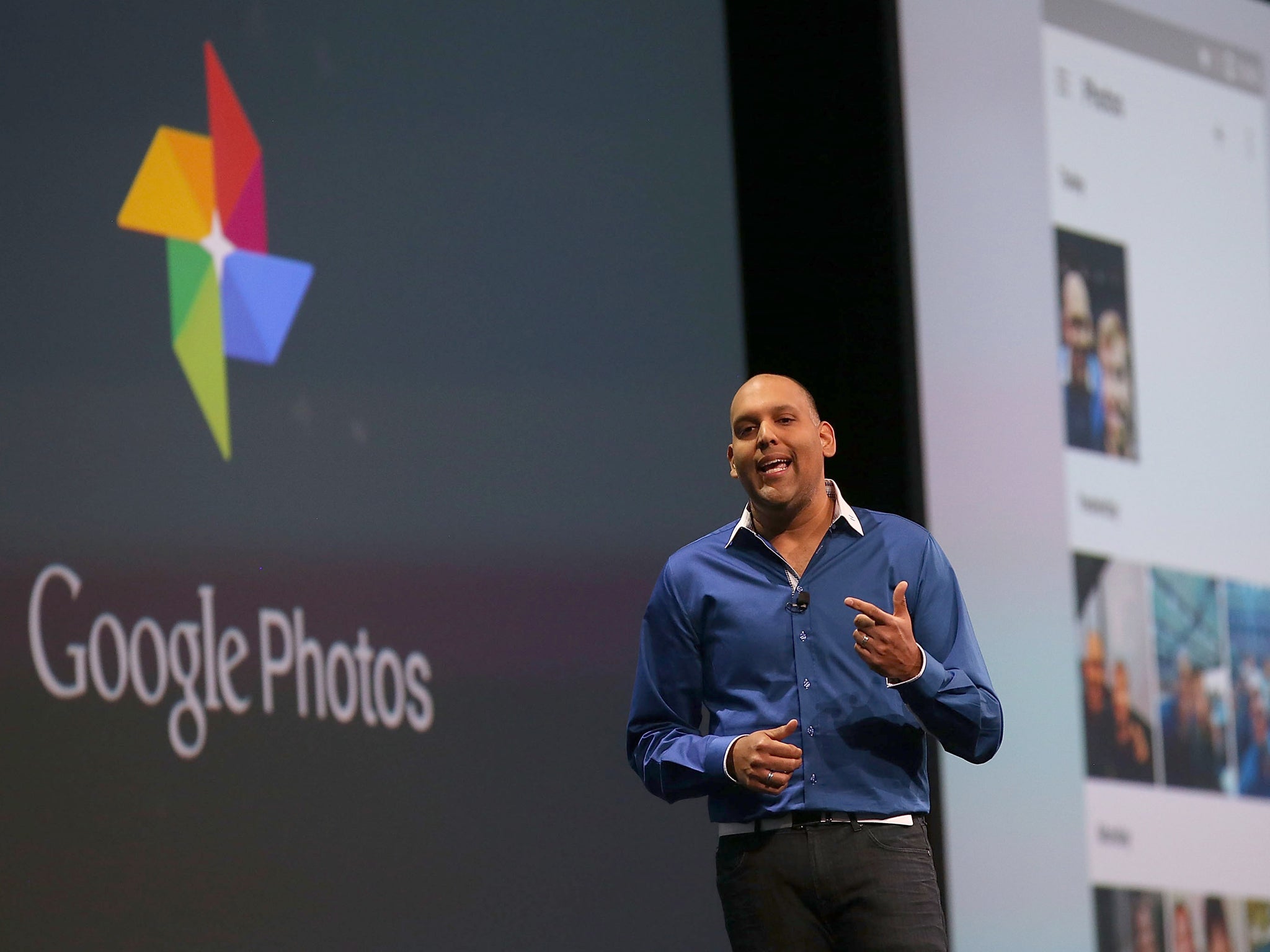 Google's image recognition algorithm is labelling photos of black people as gorillas and putting them into a special album.
The automatic recognition software is intended to spot characteristics of photos and sort them together — so that all pictures of cars in a person's library can be found in one place, for instance. But the tool seems to be identifying black people as animals.
The problem was spotted by Jacky Alcine, who said that pictures taken with a friend were being sorted into the gorilla tag. No other images but those of him and his friend were appearing there, Alcine said.
A Google engineer, Yonatan Zunger, tweeted at Alcine to say that the problem had been fixed, though Alcine reported that images were still showing up on the category.
Zunger's tweets seemed to suggest that the tool had stopped identifying images with the gorilla tag at all, to stop the problem affecting anyone else. He said that engineers would be improving the code over the long-term, too.
"We're appalled and genuinely sorry that this happened," Google said in a statement. "We are taking immediate action to prevent this type of result from appearing.
"There is still clearly a lot of work to do with automatic image labeling, and we're looking at how we can prevent these types of mistakes from happening in the future."
The problem is almost identical to one that hit photo site Flickr earlier this year, when it introduced very similar functionality. That accidentally tagged black people as an "ape" and an "animal", along with other offensive tags like calling the gates of Dachau a "jungle gym".
Join our commenting forum
Join thought-provoking conversations, follow other Independent readers and see their replies