Google Nexus 6 to be unveiled later this month alongside Nexus 9
The Nexus 6 will be Google's largest smartphone - not much more than an inch smaller than the Nexus 7 tablet (pictured above)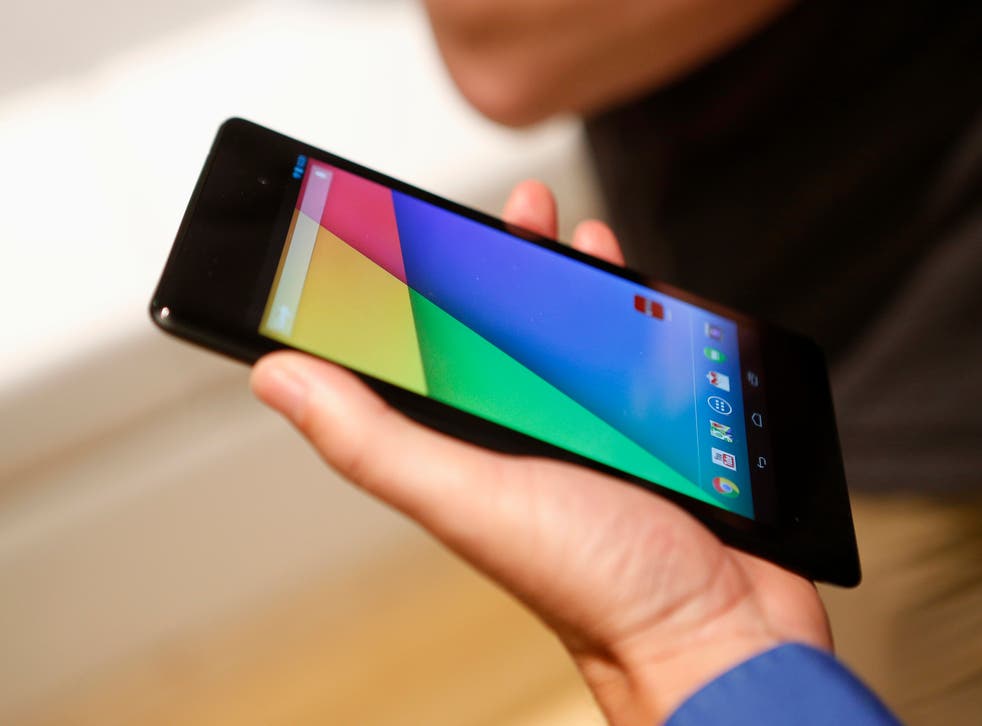 Google is reportedly preparing to unveil a new flagship Android smartphone with a 5.9-inch display that's bigger even than the iPhone 6 Plus.
The phablet-sized Nexus 6 will continue Google's line of Nexus devices, which have racked up only small sales but are beloved of Android fans for offering the company's mobile operating system without manufacturer-added software.
The 5.9-inch display would make the Nexus 6 one of the largest devices on the market, larger than both Samsung's current flagship (the 5.7-inch Samsung Galaxy Note 4) and Apple's foray into phablets (the iPhone 6 Plus has a screen size of 5.5 inches).
Although many European and US customers remain sceptical about large screen devices, their global popularity has been buoyed by success in Asian Pacific regions, where smartphones are the primary computing device.
In pictures: iPhone 6 goes on sale

Show all 12
It's also thought that Google could unveil a new Nexus tablet at the same event later this month, with the rumoured Nexus 9 offering an 8.9 display as well as a quad-HD display and a superfast Tegra K1 mobile processor.
Register for free to continue reading
Registration is a free and easy way to support our truly independent journalism
By registering, you will also enjoy limited access to Premium articles, exclusive newsletters, commenting, and virtual events with our leading journalists
Already have an account? sign in
Register for free to continue reading
Registration is a free and easy way to support our truly independent journalism
By registering, you will also enjoy limited access to Premium articles, exclusive newsletters, commenting, and virtual events with our leading journalists
Already have an account? sign in
Join our new commenting forum
Join thought-provoking conversations, follow other Independent readers and see their replies