Google Street View catches out husband who told wife he'd quit smoking
Donny Riding has said he'd given up the habit after advice from doctors
Alexandra Sims
Monday 20 July 2015 16:32 Comments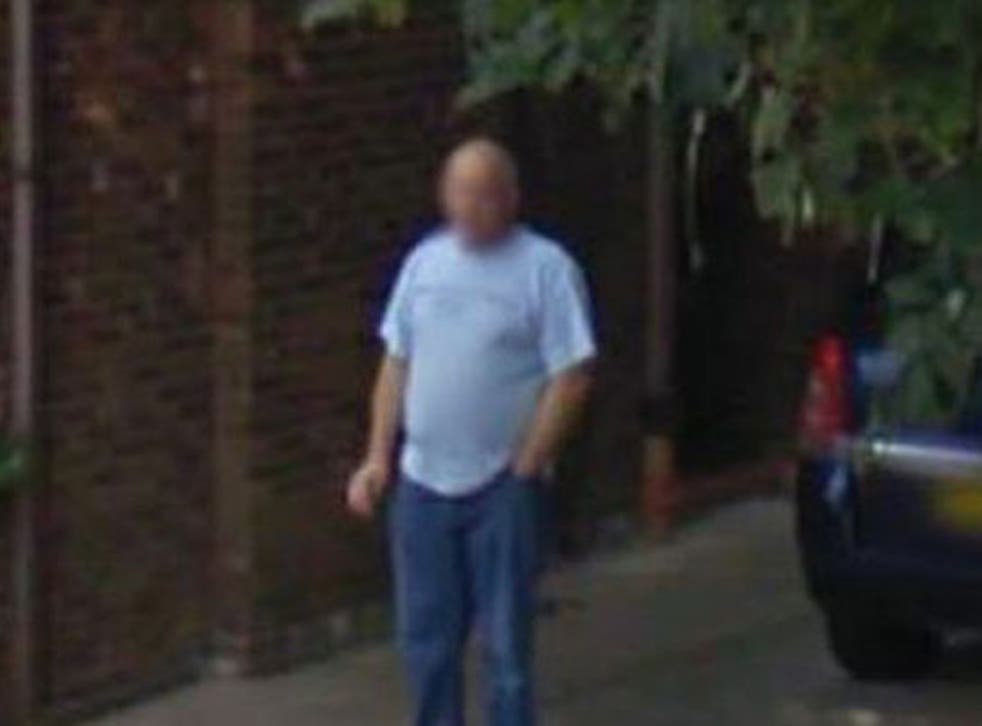 A man has been caught smoking by his wife on Google Street View after telling her he had kicked the habit.
Donny Riding, from Merseyside, told his wife, Julie, that he had given up cigarettes after warnings from doctors that he had to make changes to his lifestyle, including sorting out his diet, when he suffered a heart attack.
Mrs Riding first became aware that her husband had not been following doctor's orders after finding a plentiful supply of Hobnob biscuits in his car.
She told the Liverpool Echo: "He stormed out of the house and then, later that day, we'd heard that the street view camera was driving around."
Unbeknown to Mr Riding, Google's cameras had caught him having a sneaky cigarette in his driveway after their row.
"When I checked it online I couldn't believe it - there was no denying it now we'd seen it," she said.
According to Mrs Riding, the camera snapped her husband before the mapping service had begun to blur out people's faces.
Despite the fact that the image has now been replaced with an up-to-date version, Mr Riding can still be seen in archives of Google Map images that allows users to look back at photographs from previous years.
This is not the only time Google Maps has caused a commotion.
In June of last year a woman called the police when she saw a Street View image of a man being attacked with a pick-axe handle in a back street of Leith, Edinburgh.
The assailant, however, turned out to be the owner of a car shop who was simply playing a prank when he saw the Google cameras driving around the area.
Register for free to continue reading
Registration is a free and easy way to support our truly independent journalism
By registering, you will also enjoy limited access to Premium articles, exclusive newsletters, commenting, and virtual events with our leading journalists
Already have an account? sign in
Register for free to continue reading
Registration is a free and easy way to support our truly independent journalism
By registering, you will also enjoy limited access to Premium articles, exclusive newsletters, commenting, and virtual events with our leading journalists
Already have an account? sign in
Join our new commenting forum
Join thought-provoking conversations, follow other Independent readers and see their replies