Google to develop wireless networks in emerging markets
James Vincent
Tuesday 28 May 2013 16:10 Comments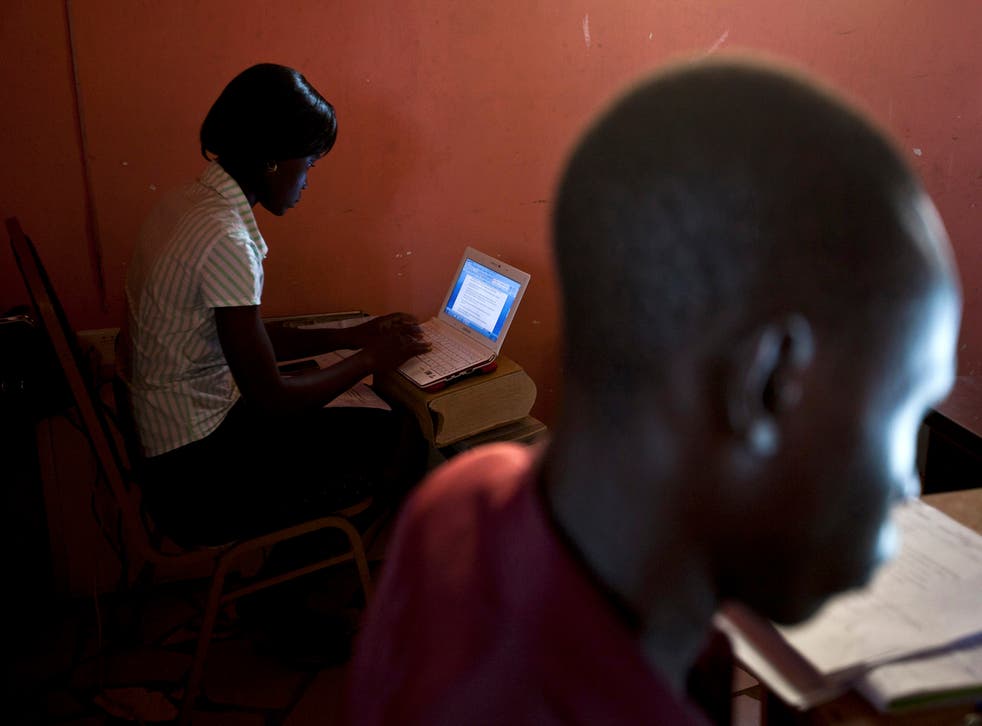 Google is reported to have plans to connect developing markets to the internet through a WiFi enabled network of blimps, balloons and other "high-altitude platforms" (HAPS).
The new wireless networks would serve areas in sub-Saharan Africa and Southeast Asia where technology infrastructure is lacking.
The Wall Street Journal reported that the company has begun talks in countries such as South Africa and Kenya to change current rules on how such networks can be built, including the possible use of airwaves reserved for television broadcasts.
HAPS are deployed above the range of commercial flights but lower than satellites – allowing for lower latency times and less energy consumption.
The use of television "White Space" is already available in the US, and in the UK the regulator Ofcom is currently constructing a regulatory model for licencing the frequencies.
However, Google's reported plans would have a far greater effect in developing countries where the technology is "well suited to provide low cost connectivity to rural communities with poor telecommunications infrastructure."
Reports suggest that these are just the most recent developments in a long-term plan for Google.
A report by CNET revealed that the company filed a patent application back in 2000 for a "high altitude platform control system" that would contain "beacons". The object of the patent was stated as "[improving] the reliability of a communications system."
In addition to its WiFi plans, Google has also been working on a new system of low-cost Android-powered smartphones, which would significantly boost its user base in developing countries.
Online advertising currently provides 87 per cent of Google's annual revenue and as internet-usage in Western markets approaches complete saturation, the untapped markets of Africa and Asia would offer a significant boost to the company's income.
The use of wireless networks would also allow Google to bypass using the established system of wired network providers.
In Europe and the US the tech giant has already clashed with these companies, with both sides accusing the other of benefiting from their own work.
Google and Microsoft have already begun funding trials in Africa with stations broadcasting signals within a range of several miles.
Register for free to continue reading
Registration is a free and easy way to support our truly independent journalism
By registering, you will also enjoy limited access to Premium articles, exclusive newsletters, commenting, and virtual events with our leading journalists
Already have an account? sign in
Join our new commenting forum
Join thought-provoking conversations, follow other Independent readers and see their replies