Holi: Festival of colours honoured with Google Doodle – here's what you need to know about the celebration
People of all castes, classes, ages and genders come together to mark the occasion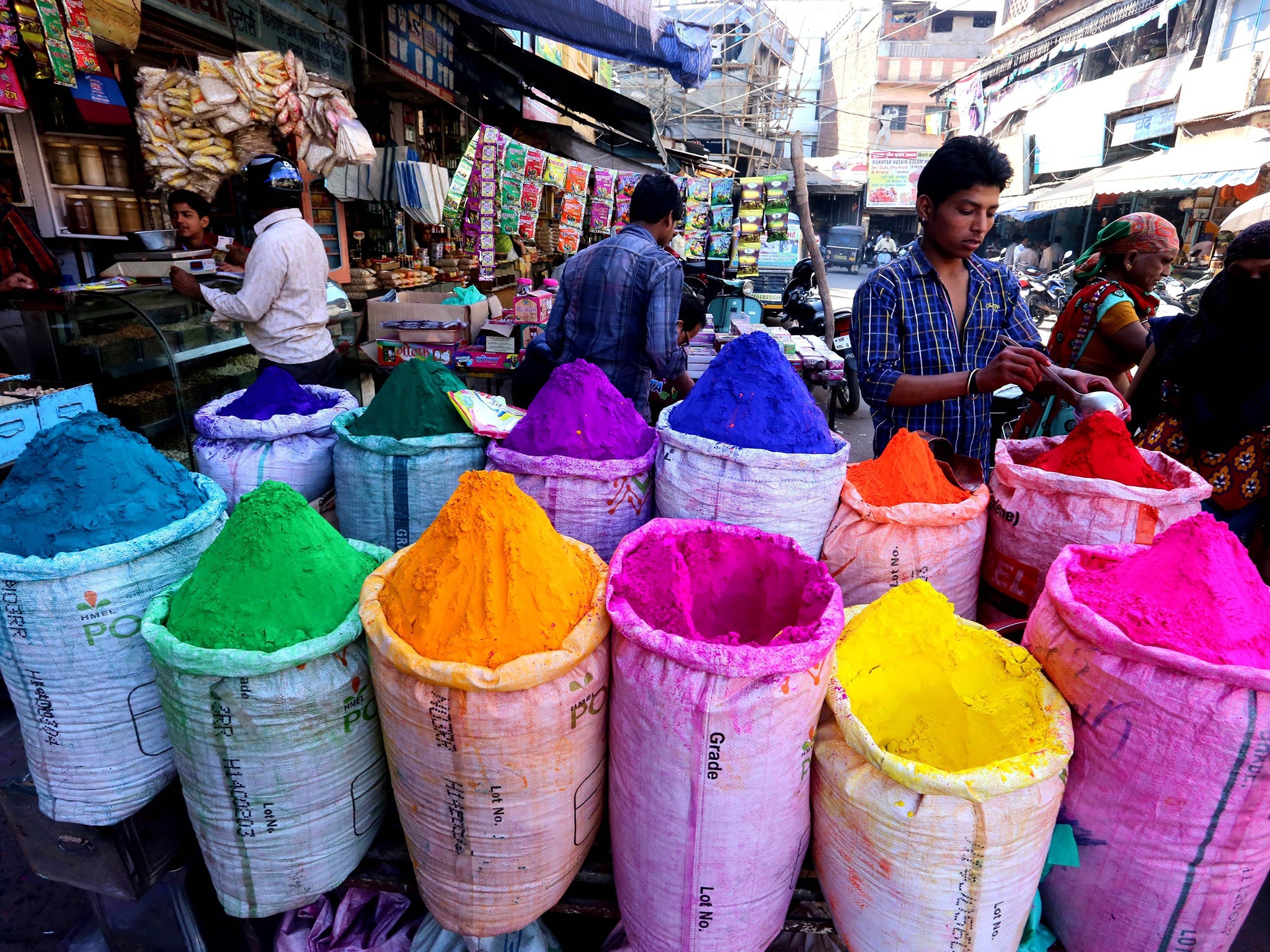 Millions of Hindus will gather today to mark the start of spring at colour-packed Holi celebrations around the world.
Google has marked one of the most important ancient festivals in India with a multi-coloured Doodle on its homepage which reflects the vibrance of the riotous occasion.
Here's what you need to know about the Indian festival of colour.
How it is celebrated
The festival is filled with dancing and singing as revellers throw powdered paint into their air - drenching themselves in colour in open streets, parks and outside temples.
It is also important as people of all castes, classes, ages and genders come together to mark the occasion.
On the even of Holi, families light bonfires and roast grains, pop corn, coconut and chick peas.
What is the legend behind the festival?
Holi is a celebration of the Hindu god Krishna, and the legend of Holika and Prahlad
While there are different version of the why the festival came to be, the most well-known legend is that of the demon King Hiranyakashyap who demanded that all the subjects in his kingdom worship him. However, his pious son, Prahlad became a devotee of Lord Vishnu. Angered, Hiranyakashyap wanted his son to be killed. And so asked his sister Holika - who was immune to fire - to enter a blazing fire with Prahlad in her lap as Holika.
But as Holika was using her powers for evil, the plan failed and Prahlad emerged from the fire unharmed, while Holika was devoured by the flames.
In some parts of India effigies of Holika are burnt on the fire. Ashes from Holi bonfires are thought to bring good luck.
It is believed the colourful aspect of the festival stems from Krishna being a mischievous young boy who threw coloured water over gopis, or milkmaids.
The festival is a reminder that good always triumphs over evil.
What follows the revelries?
After a funfilled day, people dress smartly to meet friends and relatives and exchange sweets.
Join our commenting forum
Join thought-provoking conversations, follow other Independent readers and see their replies