Have sex with your iPad thanks to the new sex toy no-one asked for
Attachment aims to heighten 'point-of-view' experience of video chat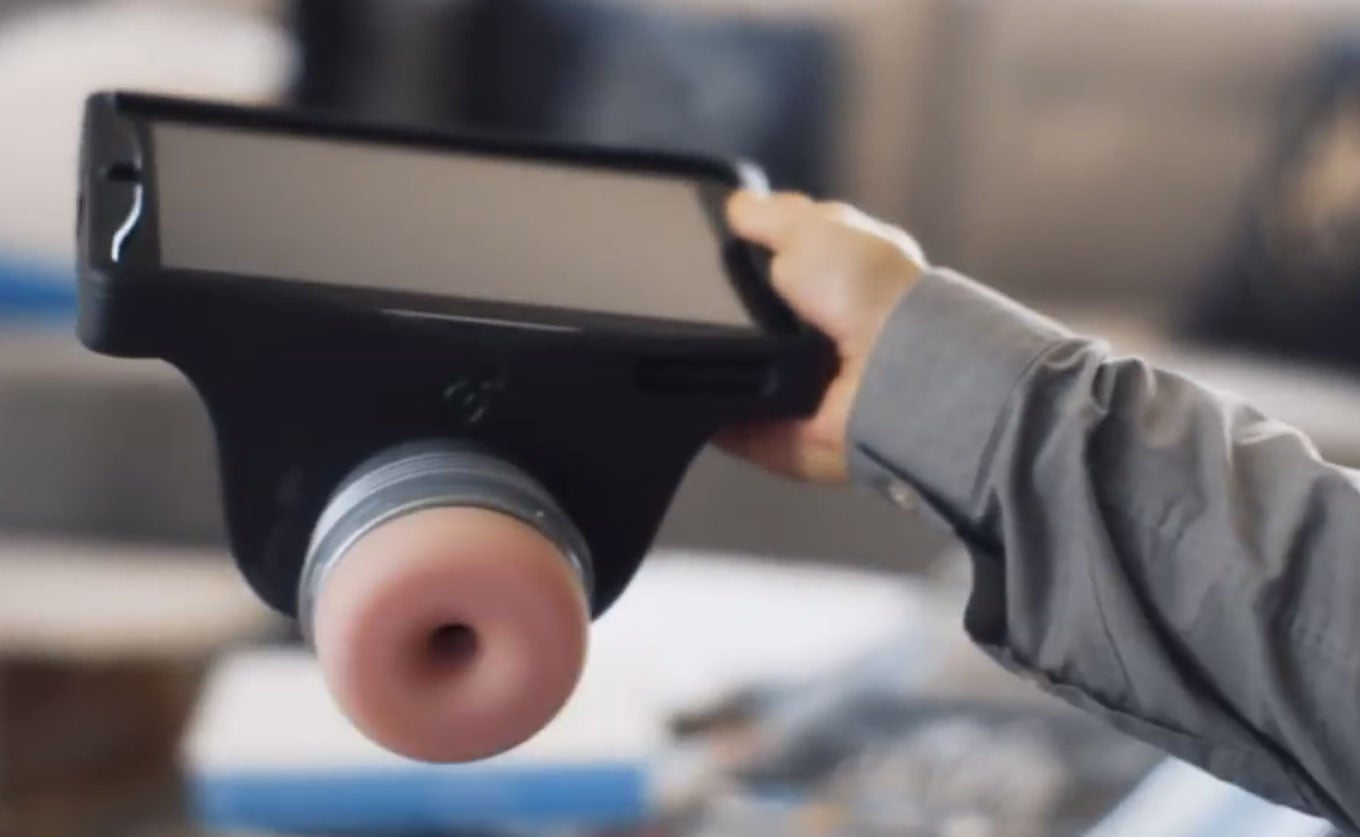 Many of us have become inseparable from our smartphones and tablets, but if you're looking to take the relationship to the next step and actually 'f*ck your iPad', sex toy brand Fleshlight has now made this possible for some reason.
The company this week launches Fleshlight Launchpad, which allows users of their flashlight-shaped, vagina-like toy to plug it into the back of an iPad in order to 'fully immerse themselves' in whatever they're watching.
The gadget "enables the user to enjoy the full Fleshlight experience while enjoying content or communicating live with a friend via applications like Facetime or Skype," makers Interactive Life Forms claim, with its trailer showing a man making use of one while video-chatting with his girlfriend.
Any partner's first reaction to this would surely be 'why the hell are you f*cking your iPad?' though, so the attachment is presumably aimed at men without a significant other.
Though the whole thing may seem like a parody, the Launchpad is genuinely available now for £20.
Update: As commenter Monkeybot 5000 notes below, Grand Theft Auto V actually managed to parody this before it even existed...
Join our commenting forum
Join thought-provoking conversations, follow other Independent readers and see their replies