'Hello, I'm on a plane...' Phones are cleared for take-off
Virgin plans to be first British airline to allow mobile calls – just what you need at 35,000 feet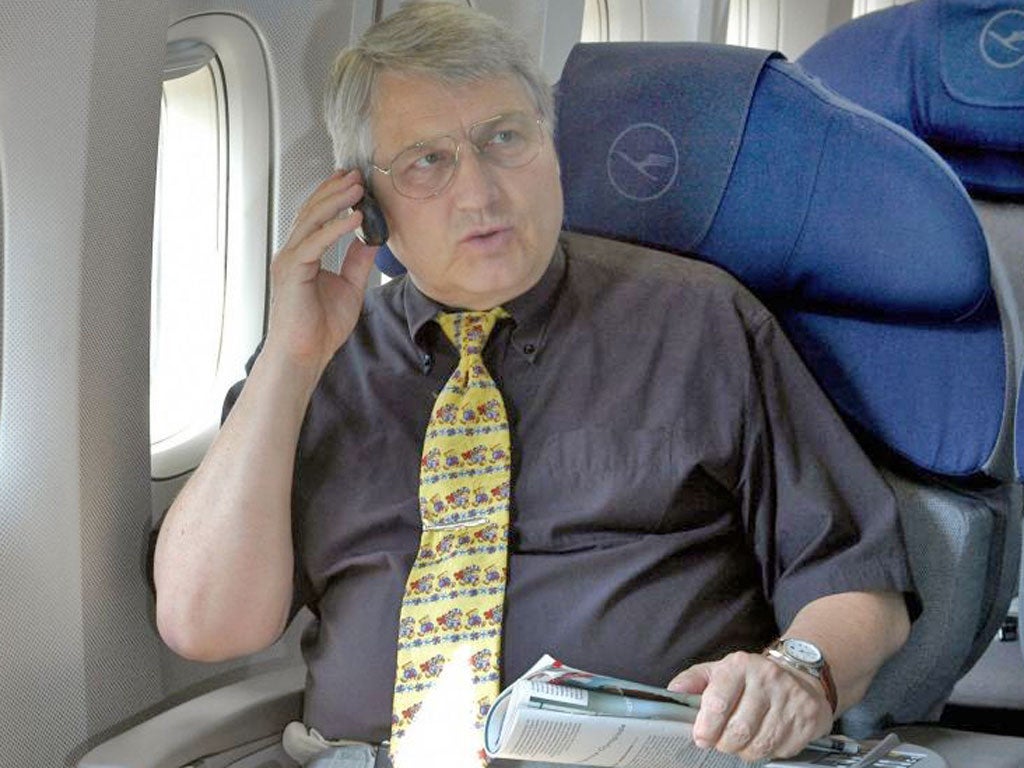 The relative peace of transatlantic travel came a step closer to being shattered yesterday as Virgin Atlantic announced plans to permit calls on board flights. Its long-haul journeys across the Atlantic could soon be accompanied by the irritating sound of ringtones and passengers bellowing their whereabouts to a caller at 35,000 feet.
The carrier becomes the first British airline to offer the service, joining a growing number of commercial fleets that have trialled technology with varying success. It was first unveiled by Emirates in 2006.
Virgin passengers flying between London and New York on the airline's new A330 Airbus will also be able to send and receive text messages, emails and have web access. However, only 10 people at a time will be able to use the facility because of the limited bandwidth. In-flight calls will also cost £1 a minute and texts 20p.
The service will not be permitted during take-off or landing and will also have to be switched off 250 miles before the aeroplane enters US airspace because of American laws.
Steve Griffiths, the chief operating officer at Virgin Atlantic, told the Daily Mail: "Many people will have experienced that moment when you're about to take off on a 10-hour flight and you need to send an important message to the office, or even remind a family member to feed the cat.
"It's also quite fun to call home and say 'Guess where I am' – not many people would think you're travelling at 35,000ft above the Atlantic Ocean."
Calls will eventually be allowed on Virgin's fleet of Boeing 747s, which is having a £50m refurbishment. The company estimates that by the end of the year nearly 20 aircraft will provide the service.
In 2009, Ryanair became the first European airline to allow passengers to use mobiles in-flight, charging them £3 a minute. The service used a complicated satellite system and expensive receiver equipment rather than the traditional mobile network.
While Virgin's move will undoubtedly be welcomed by business travellers, others are less than impressed by the decision, with anti-noise campaigners branding the decision "crazy".
Val Weedon, of Noise Direct, said: "Noise is noise and the impact is no different in any situation. Noise is a trigger for stress. In such a confined space as an aircraft it could be very annoying. While we are not totally against it in principle, during certain parts of the trip, such as overnight when people want to rest, it should definitely not be allowed."
Join our commenting forum
Join thought-provoking conversations, follow other Independent readers and see their replies