Twitter bans state media advertising after Chinese accounts 'manipulate' Hong Kong protests
A 'significant state-backed information operation' is being undertaken by Beijing on social media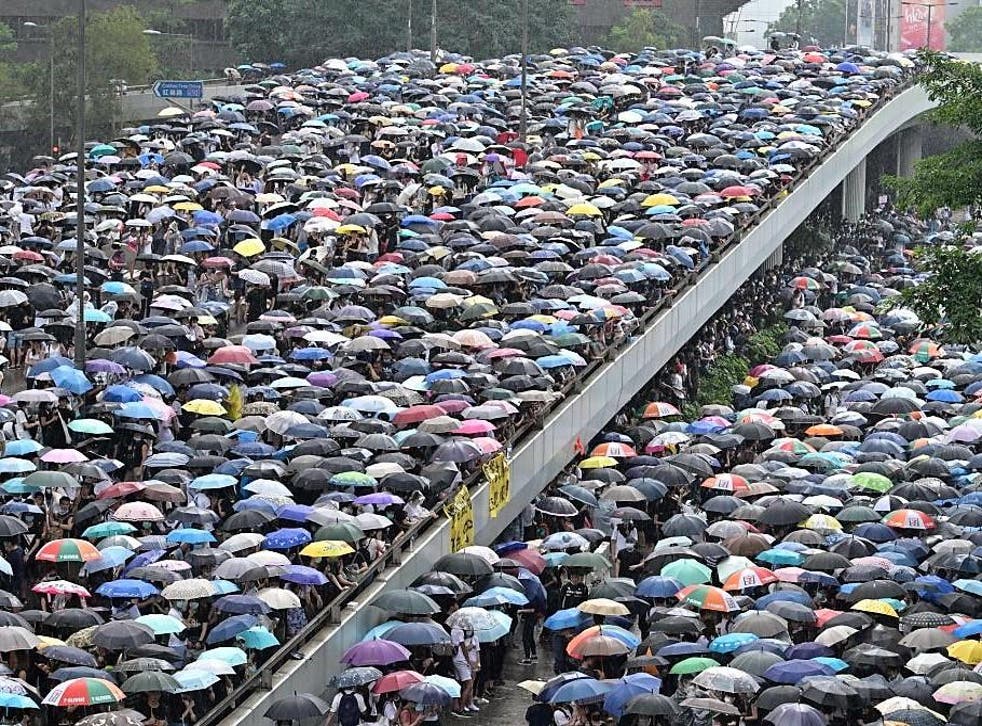 Twitter has banned state-run media from advertising after discovering Chinese accounts attempting to "manipulate" protests in Hong Kong.
Both Twitter and Facebook published details on Monday about a "significant state-backed information operation" on their platforms that targeted pro-democracy protesters in Hong Kong.
Nearly 1,000 accounts originating from China were deleted from Twitter after they were found to be deliberately attempting to sow political discord in Hong Kong and undermine the legitimacy of the protests.
"We want to protect healthy discourse and open conversation," Twitter said in a post outlining the new policy.
"To that end, we believe that there is a difference between engaging in conversation with accounts you choose to follow and the content you see from advertisers in your Twitter experience which may be from accounts you're not currently following."
Continuing protests rock Hong Kong: In pictures

Show all 35
Any affected accounts will still be able to use Twitter to post any unpaid content and engage with followers.
Twitter shared examples of state-backed accounts that were being used to disrupt the protests, with each infringing a range of violations.
The company's platform manipulation policies define these violations as spam, coordinated activity, fake accounts, attributed activity and ban evasion.
One post by China Daily claimed that protesters were being financed by western interests, and a separate post claimed protesters were "crazy or taking benefits from the bad guys" for the disruption they were causing.
"It's a complete violent behaviour, we don't want you radical people in Hong Kong," the post continues. "Just get out of here!"
Twitter said its new policy would not stop deceptive strategies from bad actors and that it would need to continue to update and enforce its policies to prevent ongoing manipulation.
Facebook and Twitter are banned in mainland China but are not blocked in Hong Kong.
Register for free to continue reading
Registration is a free and easy way to support our truly independent journalism
By registering, you will also enjoy limited access to Premium articles, exclusive newsletters, commenting, and virtual events with our leading journalists
Already have an account? sign in
Register for free to continue reading
Registration is a free and easy way to support our truly independent journalism
By registering, you will also enjoy limited access to Premium articles, exclusive newsletters, commenting, and virtual events with our leading journalists
Already have an account? sign in
Join our new commenting forum
Join thought-provoking conversations, follow other Independent readers and see their replies