HTC launches One M8 Mini 2 with toned-down specs but the same premium build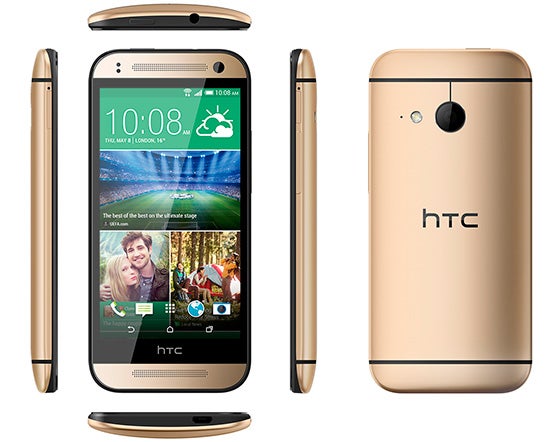 HTC has followed up on the launch of its latest flagship smartphone (the HTC One M8_) with a miniaturized version dubbed the Mini 2.
Despite the moniker the new Mini 2 is actually larger than that original HTC One, offering a 4.5-inch screen with a 720 x 1280 resolution running the latest version of Android 4.4 (otherwise known as KitKat).
As expected the Mini 2 receives a downgrade in specs compared to the new One M8, with a quad-core 1.2GHz processor, 16GB of on-board storage (expandable via MicroSD card) and just 1GB of RAM.
However, there's the same focus on premium materials and design that HTC was praised for in its launch of the One M8, with the Mini 2 offering a curved solid metal back and HTC's own BoomSound speakers which appear at the top and bottom of the device to offer stereo sound when held horizontally.
The HTC One M8's Ultrapixel camera has been replaced with a more traditional 13-megapixel snapper while a 5-megapixel front facing camera is being sold with the depressingly familiar 'selfie' functionality (because taking pictures of yourself now requires incredibly specialized technology).
The handset will be available from June this year with Three and EE already announcing that they'll be stocking the handset. Pricing has not yet been given, but the HTC One Mini 2 (HTC really needs to work on its naming conventions) is expected to go in the £250 to £300 price range.
The handset is available in three colours, 'gunmetal grey', 'glacial silver' and 'rose gold' with the latter sold exclusively by EE.
Join our commenting forum
Join thought-provoking conversations, follow other Independent readers and see their replies