HTC One A9: HTC just announced a new phone, and it looks exactly like the iPhone
It may be a bit cheaper, but HTC's new phone looks just like the iPhone
Doug Bolton
Tuesday 20 October 2015 17:59 Comments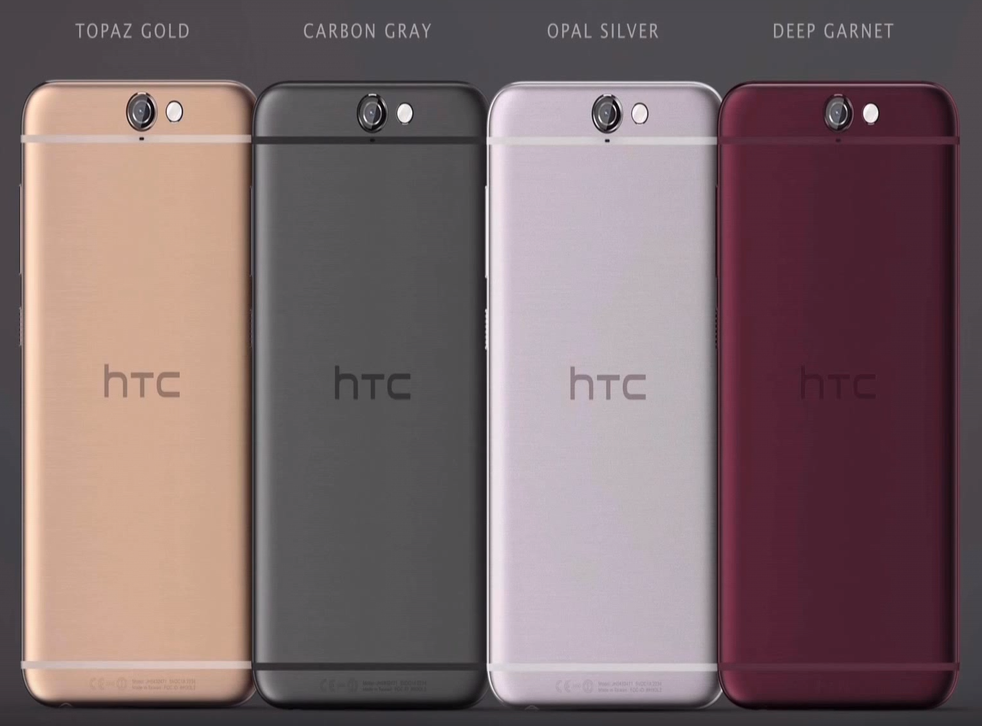 Phone manufacturer HTC has released a new phone, the HTC One A9 - and it looks exactly like an iPhone.
From the aluminium casing, the rear antenna lines and the sticking-out camera lens, the new phone is a departure from previous designs, and one that looks oddly familiar to the iPhone.
However, focusing on the design would be unfair to what looks like a decent smartphone at a reasonable price.
The One A9 will run the latest Anroid operating system, Marshmallow, and has a 5-inch AMOLED screen, a Snapdragon 617 processor and 3GB or RAM.
Early reports say the phone is running a fairly normal version of Android, without all the HTC add-ons that have been a problem in earlier models.
It's set to go on sale at the start of November (there's no specific date yet), and will initially be available in carbon grey and opal silver, with the slightly flashier Topaz Gold and Deep Garnet colours coming later.
Other fairly run-of-the-mill features are the fingerprint scanner and the choice of either 16GB or 32GB of internal storage.
However, the phone also has an SD card slot, a useful feature that's missing from a lot of new smartphones.
It's capable of taking up to 2TB, but you'll have to wait if you want to make full use of that feature - the largest commercially available SD card at the moment is only 512GB.
It's going for $400 in the US and £429 in the UK, when buying direct from HTC, giving you the looks of the iPhone without the price.
And if the name sounds familiar, that's because it is - the A9 shares a name with the A9 chip in the new Apple iPhone 6S.
Register for free to continue reading
Registration is a free and easy way to support our truly independent journalism
By registering, you will also enjoy limited access to Premium articles, exclusive newsletters, commenting, and virtual events with our leading journalists
Already have an account? sign in
Join our new commenting forum
Join thought-provoking conversations, follow other Independent readers and see their replies