Huawei overtake LG in global market share rankings for Q3 2013
Megafirms Samsung and Apple remain at the top of the rankings
Jochan Embley
Tuesday 29 October 2013 14:41 Comments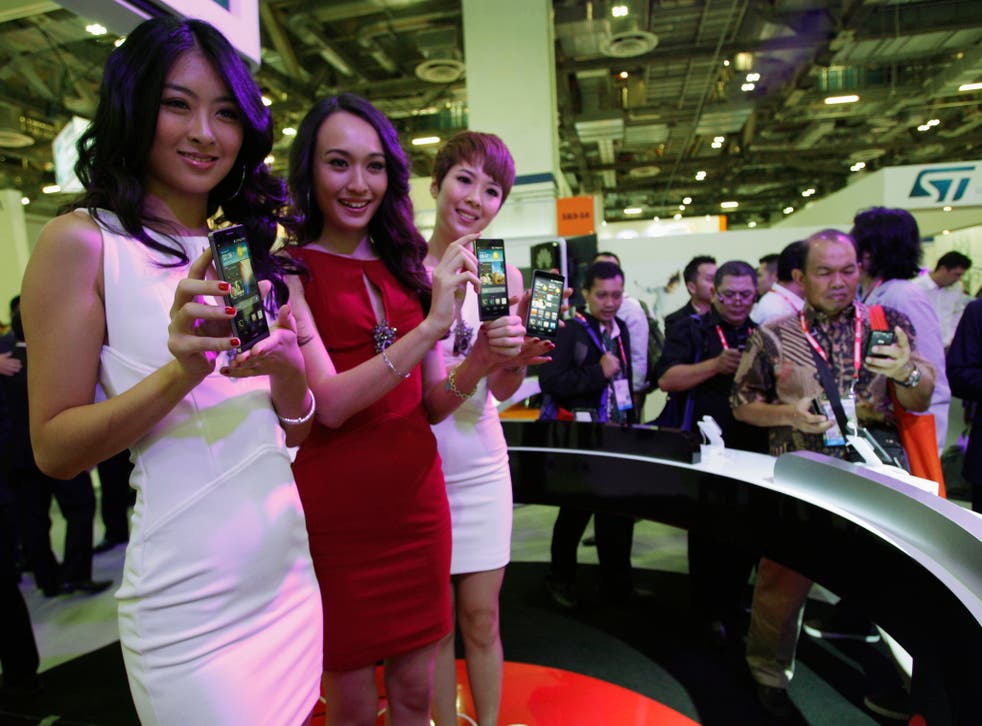 Chinese telecommunications giant Huawei has claimed the third largest share in the global smartphone market for the third quarter of 2013, knocking LG down into fourth place.
Huawei, who has been backed by George Osborne to invest millions into the UK economy, has seen its global shipments grow by 67 per cent to 12.7 million units from this time last year, according to Strategy Analytics. The Chinese firm leapfrogged LG as a result, moving into third place with 5 per cent of the global smartphone market share.
The domestic sales of Huawei's P6 and G610 models have been the main driving force behind this quarter's success. In other regions such as Europe and the US, however, Huawei are far less prominent, with Strategy Analytics predicting that these markets are where Huawei need to expand into if it wants to build upon its recent success and challenge the big players in the global market.
Despite LG's drop down into fourth place, the South Korean firm enjoyed an annual growth of 71 per cent.
Predictably, Samsung and Apple remain at the top of the market share rankings by some distance. South Korean firm Samsung continued its relentless dominance, shipping a record 88.4 million smartphones across the globe, and also capturing an unprecedented 35 per cent of the global market share.
And although Apple have grown by 26 per cent since this time last year, their global smartphone market share has in fact dropped, falling from 16 per cent to 13 per cent since the third quarter of 2012.
As a whole, the global smartphone market has grown hugely, reaching a record level of 251 million global shipments in the third quarter of 2013.
Register for free to continue reading
Registration is a free and easy way to support our truly independent journalism
By registering, you will also enjoy limited access to Premium articles, exclusive newsletters, commenting, and virtual events with our leading journalists
Already have an account? sign in
Join our new commenting forum
Join thought-provoking conversations, follow other Independent readers and see their replies