Hydrogen car breaks world record for longest continuous journey
The vehicle covered 6,096 miles in a single journey on one tank of hydrogen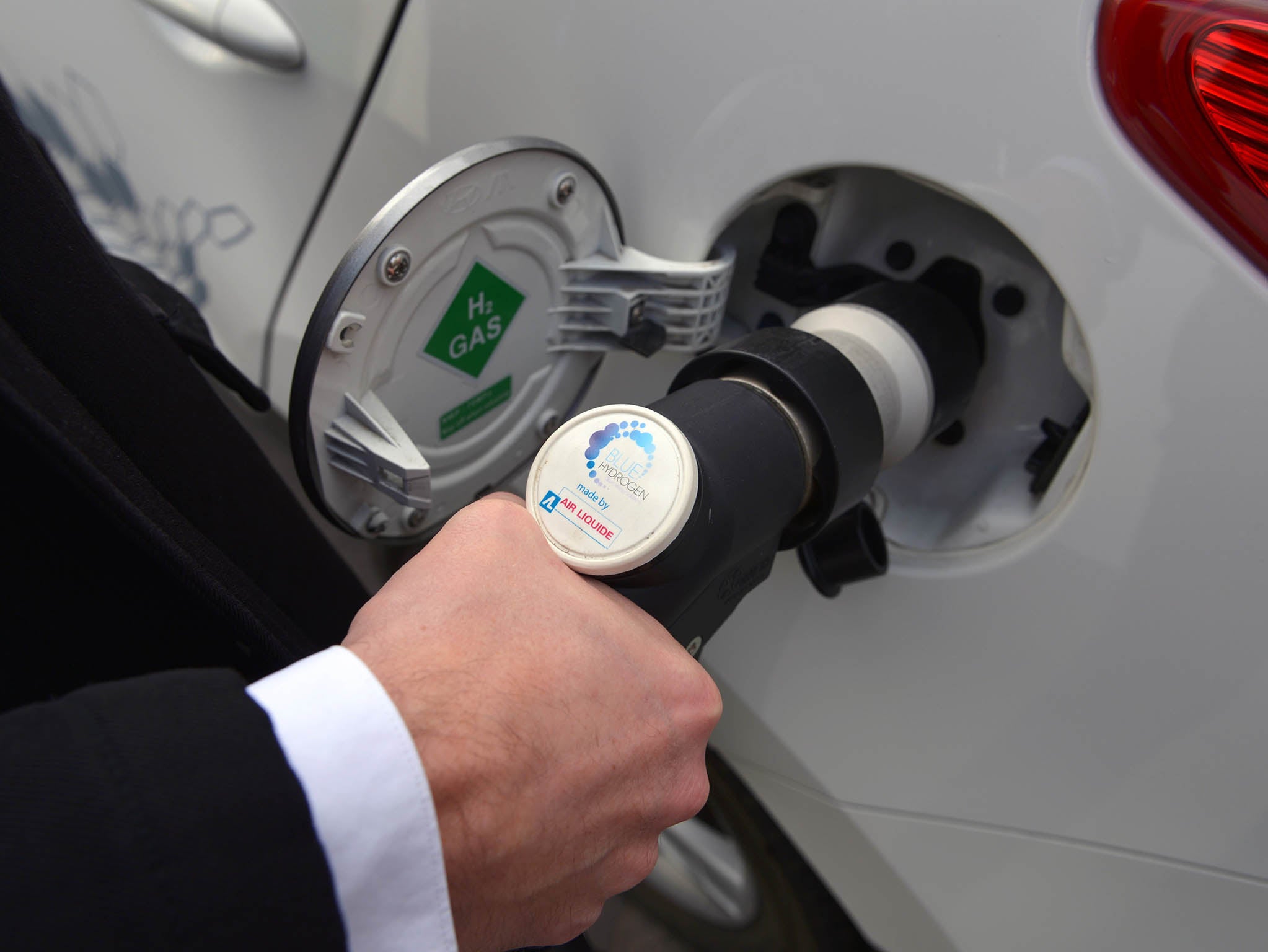 The world record for the longest continuous journey in a hydrogen car has been broken.
The London Hydrogen Network Expansion project (LHNE), a government-backed group, drove a hydrogen car around the M25 for six days.
Impressively, the Hyundai ix35 fuel cell electric vehicle (FCEV), covered 6,096 miles in one journey - setting a new world record.
The team also broke the record for travelling the furthest distance on a single tank of hydrogen, reaching 400 miles.
The demonstration, which was carried out as part of Hydrogen week - to showcase global research into the use of hydrogen as a source of power - saw the team make 50 laps of the M25 which surrounds London.
The car also travelled to the country's four hydrogen refuelling stations, found at Heathrow airport, a Sainsbury's car park in Hendon, Swindon and Rotherham.
Gadget and tech news: In pictures
Show all 25
Government forecasts predict there will be 65 filling stations in Britain by 2020, centred around the busiest parts of the country allowing for long-distance travel.
Dianne Raine, European Business Manager for Hydrogen Energy Systems at Air Products, said: "The record breaking performances demonstrates the 'viability and usability' of FCEVs", in a statement.
"What we need now for accelerated adoption of hydrogen vehicles is for the government to work with our industry to provide the right framework for the technology to become truly accepted by the public."
Join our commenting forum
Join thought-provoking conversations, follow other Independent readers and see their replies