Winning MIT design for Hyperloop passenger pod revealed by Elon Musk
A team of postgraduates from the Massachusetts Institute of Technology beat over 100 other groups with their design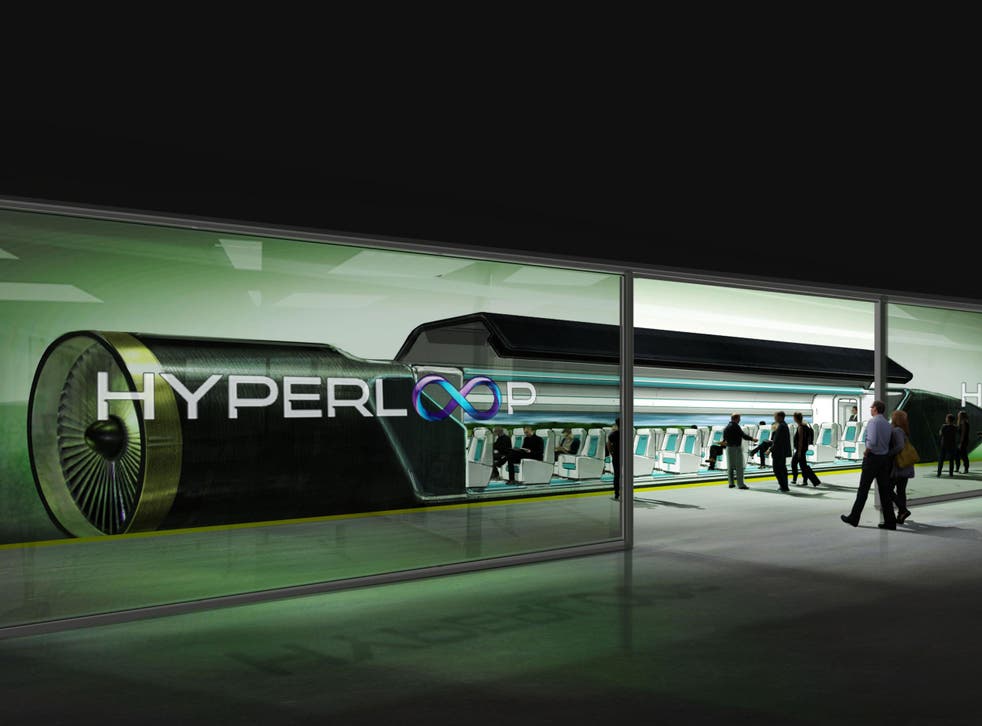 Prototype passenger pod designs for Elon Musk's proposed 1,000kph 'Hyperloop' transportation system have been revealed.
A team of students from the famous Massachusetts Institute of Technology (MIT) were named as the winners of a competition to design prototype pods for the Hyperloop - a conceptual public transit system developed by tech billionaire Elon Musk, which would see levitating carriages shot through a vacuum tube at over 600mph (1,000kph).
Now, the winners will have a chance to build and test their futuristic design on a mile-long test track, which is currently being built in California by SpaceX, Musk's private space transport company.
Speaking at the awards ceremony in Texas, Musk pointed out that as well as getting their pods up to a decent speed, the the team will also have to try and stop in time.
"There will be some foam at the end, so you might recover some pieces of your pod," he said.
Musk dreamed up the Hyperloop in 2013, when considering a concept for a "fifth mode of transport." Engineers from Tesla and SpaceX worked on basic designs of the Hyperloop, before putting them out into the world for other teams of engineers and scientists to build upon and improve.
As a result, there are currently a number of independent Hyperloop-related companies around the world working on their own concepts and test tracks.
However, it might be a long time until you can start riding a Hyperloop to work. The winning pod design was built solely to levitate and go fast - there's currently no room for passengers or cargo.
Then again, Elon Musk does has a good track record of turning crazy ideas into reality. If current proposed Hyperloop routes ever make it off the drawing board, we'll likely see the first lines running between major Californian cities like Los Angeles and San Francisco.
Register for free to continue reading
Registration is a free and easy way to support our truly independent journalism
By registering, you will also enjoy limited access to Premium articles, exclusive newsletters, commenting, and virtual events with our leading journalists
Already have an account? sign in
Register for free to continue reading
Registration is a free and easy way to support our truly independent journalism
By registering, you will also enjoy limited access to Premium articles, exclusive newsletters, commenting, and virtual events with our leading journalists
Already have an account? sign in
Join our new commenting forum
Join thought-provoking conversations, follow other Independent readers and see their replies