'I want a Robot Olympics in 2020' says Japan's prime minister Shinzo Abe
The speculative event could join competitions such as the Darpa Robotic Challenge (above) in sorting out the mechanical wheat from the chaff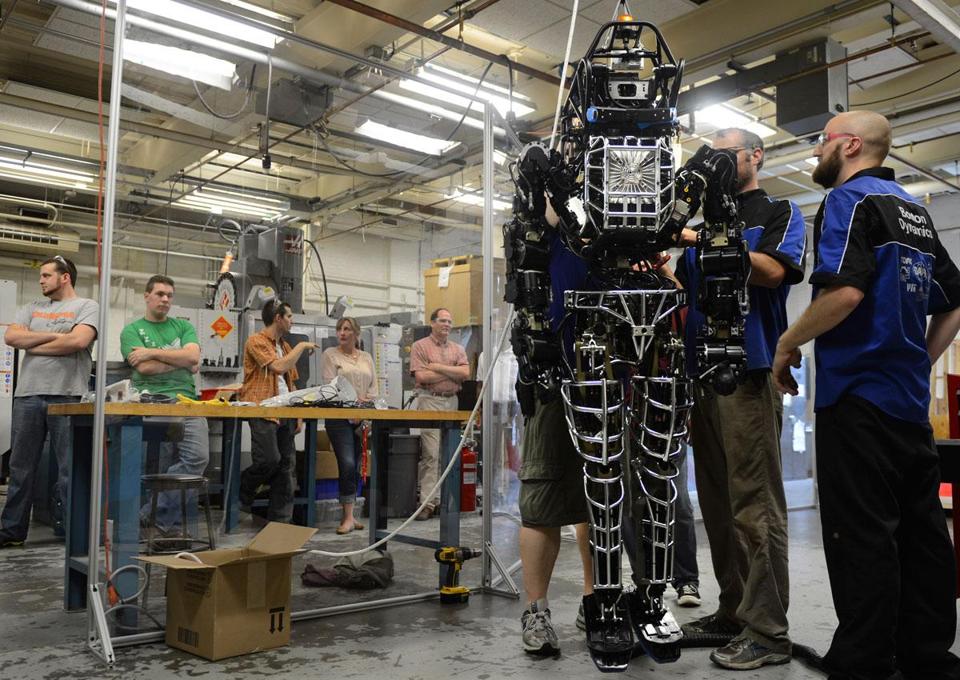 When Japan hosts the summer Olympics in 2020 Prime Minister Shinzo Abe doesn't just want to see humans competing – he wants robots to get involved as well.
Mr Abe revealed his plans while touring robotics factories in Toky and Saitama, telling reporters: "In 2020, I would like to gather all of the world's robots and aim to hold an Olympics where they compete in technical skills."
Mr Abe said he wanted to showcase his country's status as a pioneer in robotics and plans to create a a special taskforce to treble the size of the industry to 2.4 trillion yen (£13.8 billion).
"We want to make robots a major pillar of our economic growth strategy," said the Japanese prime minister according to the Jiji Press agency. "We would like to set up a council on making a robotic revolution a reality in order to aid Japan's growth."
Japan is currently struggling to revitalise its economy and maintain its position as the world's third largest economy by GDP (after the US and Chinsa) after being severely hit by the global economic recession of the late 2000s.
If Mr Abe does manage to institute a Robot Olympics it could supercede a number of smaller competitive events such as the RoboCup and industry-led initiatives like the Darpa Robotics Challenge – an event organized by the research arm of the US military to create robots capable of helping in a disaster zone.
So far the Japanese prime minister's comments are no more than that, but with Switzerland currently gearing up to host the world's first cyborg Olympics in 2016, a Robot Olympics might not prove to be so farfetched. Let's just hope Craig Charles is available.
Join our commenting forum
Join thought-provoking conversations, follow other Independent readers and see their replies