Tomb Raider publisher discusses Lara Croft 20 years on – and speaks out against claims that video games harm children
The innovator and industry champion is a long way from declaring game over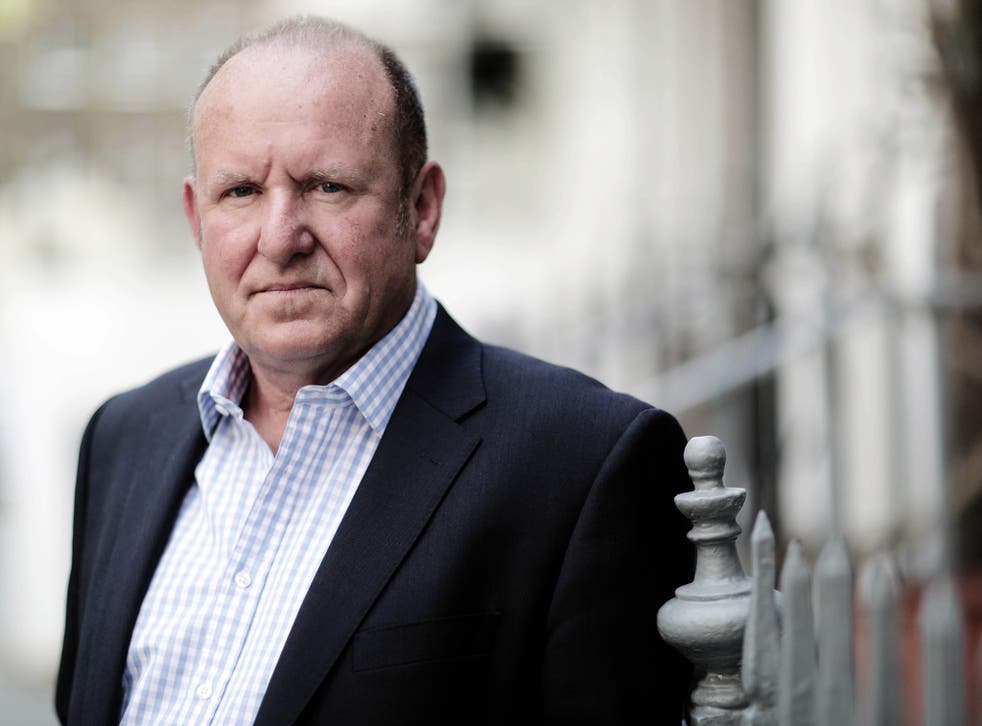 Lara Croft, the most famous face in British computer gaming, will be 20 years old next year. Since she burst on to screens in Tomb Raider, the industry has changed out of all recognition. Console games have been joined by mobile apps; the rise of esports has taken a bedroom pastime into the live arena. But there is far more to come, and "in film industry terms we are still in the 1930s", says Ian Livingstone, the former boss of Eidos, the company that launched Tomb Raider on the world.
Wherever it is computer games go next, it's clear that the UK, which houses 1,900 development studios, is as good at creating games as it is at playing them – from Manic Miner to Moshi Monsters. It's an industry for which Livingstone, 65, is a flag-carrier, successfully calling for more computer coding to be taught in schools. But he points out: "The downside for such a competitive market is that for every Angry Birds, there are probably 20,000 dead birds out there. There are two million apps trying to reach two billion people through the world's smallest shop window, which is the App Store."
One problem still to solve is that for all the great ideas generated in the UK, too many end up in foreign hands. Even Lara Croft is developed in California and owned via Tokyo. It is an issue that reverberates across the creative industries. "We haven't got big factories churning out widgets that you can put an immediate value to," Livingstone says. "Often the creators have to trade away their intellectual property for project finance so while we win the gongs, Baftas and Oscars, money is often banked overseas."
The other challenge to wrestle with is gaming's image, a topic Livingstone is prickly about. He resents its treatment at the hands of the press, which tends to focus on games that feature sex and crime and to suggest that they are a breeding ground for violent behaviour or screen addiction. Livingstone points out that 5 per cent of games are 18-rated and the vast majority are family-friendly. The adrenalin rush that gamers get is no different to fans at a football match, he insists.
"If you can find evidence to support those claims of violence and addiction you have got one on me," he says, adding: "If you were talking about films – which have way more violence in them – that is not the first question."
Any concerns haven't stopped the Government taking games to its heart, including the introduction of tax breaks. Culture minister Ed Vaizey asked Livingstone to jointly write a report on the skills shortage in the video games and visual effects industries. For former Business Secretary Vince Cable, he was a creative industries champion. Now he is a free agent, but that didn't stop him spreading the word the other week at Gamescom, a giant digital games fair held in Cologne.
Livingstone will publish another report into the state of the computer games industry at PWC's media summit next month. His earlier writings persuaded government to ditch the "strange hybrid of office skills" that schools were teaching in favour of coding, which has more practical uses. There is increasing recognition that games teach problem-solving – and even that Minecraft can be useful as a construction tool.
"Children were being bored to death by having to use technology but were given no insight into how to create their own. There is no point in asking kids to study Excel spreadsheets for a year. All you are going to do is turn them off technology for life."
He has had more difficulty with another project – opening his own free school in Hammersmith, west London. The 100-page application has been pushed back twice but he will try for a third time this autumn. An opening is unlikely before 2017.
"It hits a nerve when you start talking about the time and effort, not to mention the cost of going through the application process." His anger bubbles up. "You can't with one hand embrace creative learning and computing on the curriculum and then say: oh hang on, this sounds a bit radical."
Livingstone didn't think much of his own schooling in Altrincham in Cheshire. Having scraped into sixth form, he was told by one teacher that he would be better off working in a garage. After attending college in Stockport, in 1973 he followed a girlfriend to London and worked for an oil company but it didn't take long to figure he wanted to turn his hobby into a career.
He and his flatmate, Steve Jackson, were games mad. Monopoly and chess led to role-playing games, a world they reported on in their newsletter, Owl and Weasel. Through it, they got to know the creator of Dungeons and Dragons who granted them exclusive European distribution for the game for Games Workshop, their mail order business which sold fantasy games and eventually expanded on to the high street.
It was not an immediate path to riches. The pair were kicked out of their flat, and, short of money, found a tiny office in west London next to a squash court. For three months they slept in a van outside. "We got up really early, went to play squash and had a shower and shave. We got really good at squash."
By the 1980s, Livingstone had turned to writing, creating the Fighting Fantasy series of novels such The Warlock of Firetop Mountain, which let readers do battle with mystical beasts. When Livingstone appeared on the BBC1 children's show Saturday Superstore, having written the three top-selling titles that week, he says John Craven asked him when he was going to write "a proper book".
Best Xbox One games of 2014

Show all 10
The following decade was all about computer games. Having written one game for a start-up developer, Livingstone became more closely involved in the firm when he invested and was eventually made executive chairman. Through a series of mergers, Eidos was created and floated on the stock market in 1995. One of those deals brought Eidos a games studio in Derby. On Livingstone's first visit, on a computer screen in the last room he toured, was Lara Croft. "It sounds hackneyed but it was love at first sight," he says of the pneumatic star who within five years would be played in the blockbuster movie by Angelina Jolie. "We didn't realise how big Tomb Raider was going to become. I think we put 100,000 units in the budget and ended up selling seven million. Lara Croft made us all look very good at our jobs." The franchise soared, with a new Tomb Raider game on sales most years, but Eidos stumbled with a PlayStation 2 version that stretched the company's finances and forced it into a merger and then a sale to Japanese games developer Square Enix in 2009. Livingstone stuck around for a bit, but cut ties two years ago.
"Our role in life as a nation is to keep coming out with great new ideas but the problem we have is we are not always able to scale those ideas globally," he says. "Maybe it is because our own domestic market isn't large enough, or maybe as part of our mentality we are happy being a cottage industry."
Whichever it is, Livingstone is a long way from declaring game over.
Life in Brief
Education: Left Altrincham Grammar with one A-level, a grade E in geography. Gained a business studies diploma in Stockport College.
Career: Set up Games Workshop as a mail-order business in 1975, opening the first shop in 1978. Beginning in 1982, he co-wrote the million-selling Fighting Fantasy book series. In 1995, he became chairman of Eidos. The company became part of Japanese games developer Square Enix in 2009. Livingstone cut ties in 2013 and now chairs a number of games start-ups.
Personal: Lives in London, married with four children. Plays games to relax. His home has a room featuring 1,000 board games and another with table football and pinball.
Register for free to continue reading
Registration is a free and easy way to support our truly independent journalism
By registering, you will also enjoy limited access to Premium articles, exclusive newsletters, commenting, and virtual events with our leading journalists
Already have an account? sign in
Register for free to continue reading
Registration is a free and easy way to support our truly independent journalism
By registering, you will also enjoy limited access to Premium articles, exclusive newsletters, commenting, and virtual events with our leading journalists
Already have an account? sign in
Join our new commenting forum
Join thought-provoking conversations, follow other Independent readers and see their replies