Indonesia bans gay emoji, saying it could 'cause public unrest'
Companies who fail to comply with the request may be blocked by the ministry's Negative Content Management Panel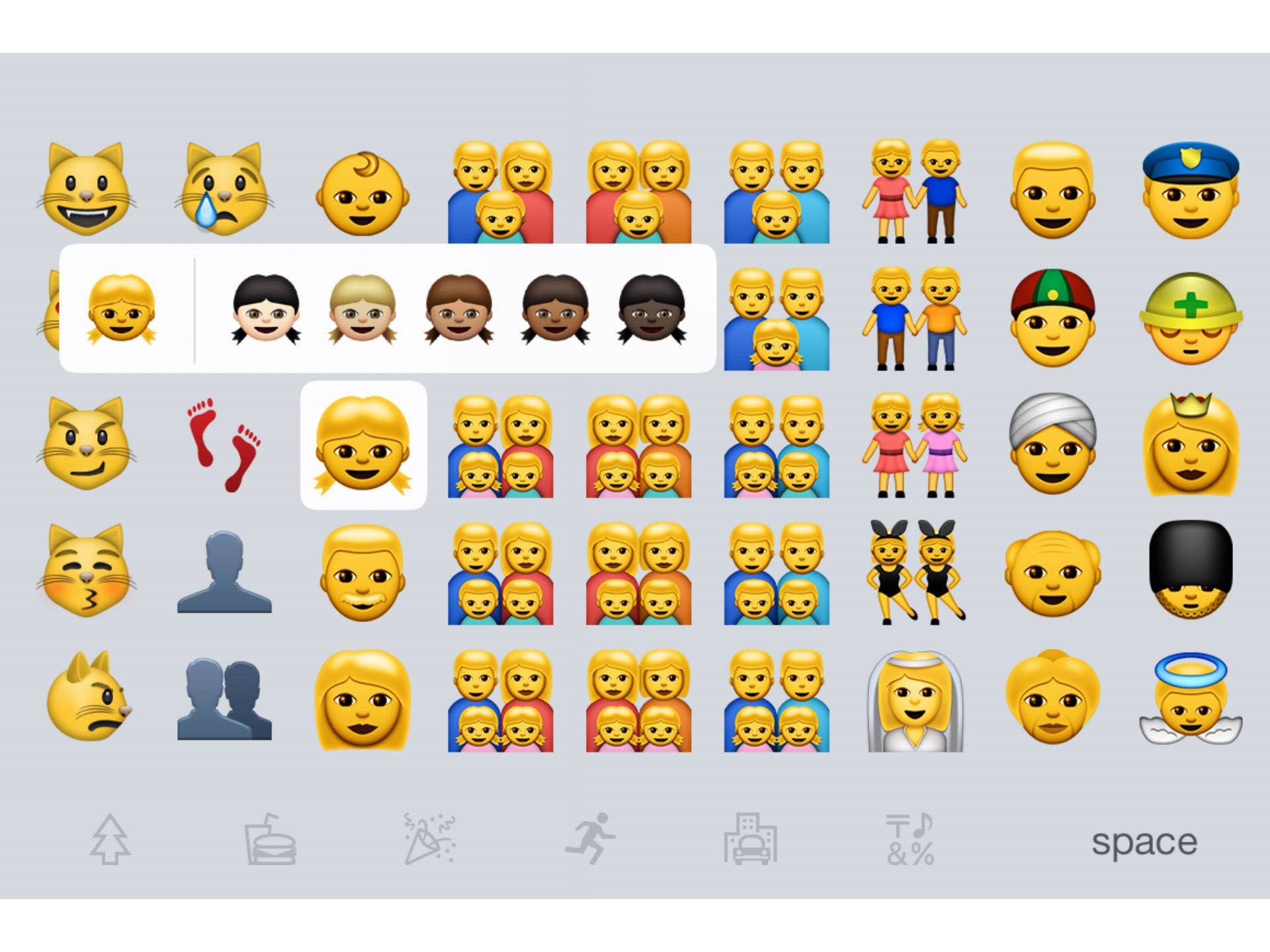 In news disturbing enough to cause a crying face emoji, the Indonesian government has begun to ban same-sex emoticons, stickers and emoji from messaging apps used by the 250 million-strong nation.
The authorities this week forced Line, a Japanese-Korean messaging app, to remove same-sex and lesbian, gay, bi-sexual, and transgender (LGBT) themed stickers from its Indonesian-language store.
Similar bans are expected on Whatsapp, Facebook and Tinder. Companies who fail to comply with the request may be blocked by the ministry's Negative Content Management Panel.
"Social media must respect the culture and local wisdom of the country where they have [a] large numbers of users," said Ismail Cawidu, a spokesperson for Indonesia's ministry of information and communication.
He added: "The ministry is appreciative of Line Indonesia for their understanding and discretion in dealing with matters that could potentially cause public unrest, especially the concerns of mothers for their children in terms of the negative influence the circulation of these LGBT stickers could cause."
There is no law against homosexuality in most of Indonesia, the world's most populous Muslim country, but government officials have made a number of anti-gay rights statements recently.
An emoji dictionary: What do they mean?
Show all 8
Indonesia's northernmost province of Aceh, which has adopted Sharia law, made having same-sex relations punishable with 100 lashes. Last month Muhammad Nasir, Indonesia's minister for technology, research, and higher education, said that the LGBT community should be barred from university campuses, because there are "standards of values and morals to uphold".
Human Rights Watch expressed concern on Thursday at what it described as a "spate of hateful rhetoric by public officials against lesbian, gay, bisexual, and transgender" people in Indonesia.
Last year, Apple introduced same-sex emojis for the first time. Russia began legal action, but later opted to drop their lawsuit.
Join our commenting forum
Join thought-provoking conversations, follow other Independent readers and see their replies