Indonesia blocks Facebook and WhatsApp features after 'fake news-inspired' riots and deaths
One hoax story that went viral on social media claimed secret Chinese soldiers were posing as riot police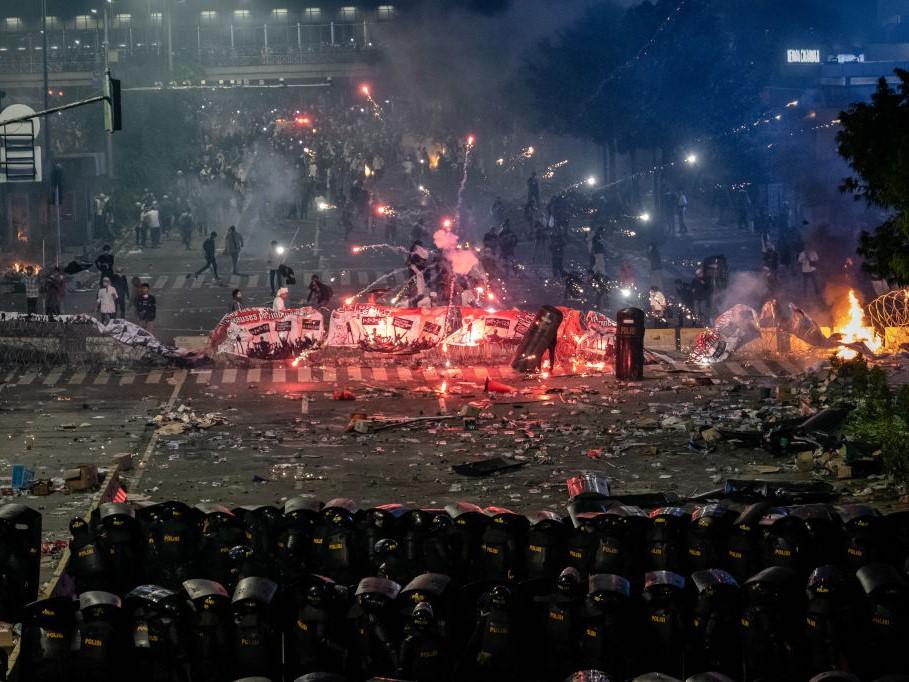 The Indonesian government has limited access to Facebook and WhatsApp after deadly riots spread across Jakarta in the wake of the country's presidential election results.
Authorities said blocking the social media platforms was necessary in order to limit the spread of fake news that may be inciting the protests. At least eight people have died and more than 700 injured since the riots began on Tuesday night.
Wiranto, Indonesia's coordinating minister for political, legal and security affairs, said there had been deliberate attempts to share misinformation about security forces on WhatsApp.
One hoax story that spread rapidly on the Facebook-owned messaging app involved secret Chinese soldiers posing as riot police. Another conspiracy theory claimed police officers shot protesters inside mosques.
Jakarta Police spokesperson Argo Yuwono denied these claims, according to a statement reported by local media.
World news in pictures
Show all 50
The country's communications minister said features like photo and video sharing would be temporarily restricted on the apps, though users would still be able to send text and voice messages.
Supporters of the unsuccessful candidate Prabowo Subianto claim the re-elected Joko Widodo favours the Chinese Indonesian community and is fostering overly close ties with China.
Police said the number of arrests linked to the riots had risen to 300. National police spokesperson Muhammad Iqbal said officers had found envelopes with money on some of the people they searched, suggesting instigators were behind the trouble.
"This is not a spontaneous incident, this is something by design. There are indications that the mobs are paid and bent on causing chaos," he said on Wednesday.
Mr Prabowo, in a video posted to his Twitter account late on Wednesday, urged his supporters to disperse peacefully.
"I beg you to return to your homes to rest, avoid any actions that would break the law," he said
The defeated candidate also said he plans to challenge the election result in the country's constitutional court.
Additional reporting by agencies
Join our commenting forum
Join thought-provoking conversations, follow other Independent readers and see their replies