Instagram plans ChatGPT-style AI chatbot with multiple personalities
Artificial intelligence feature offers the chance to chat to '30 AI personalities, and find which one you like best'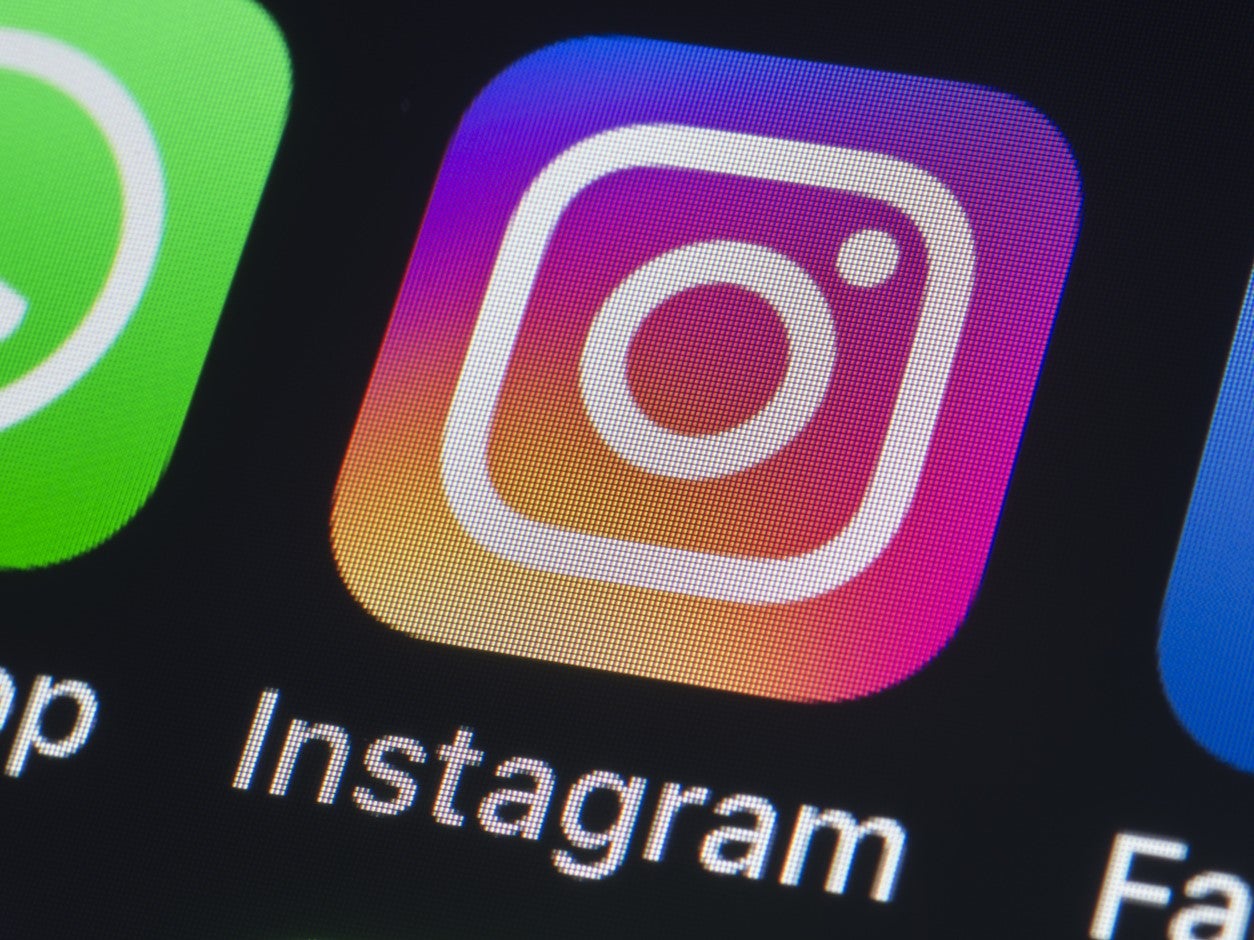 Instagram is working on an AI chatbot with 30 different personalities for users to interact with, according to leaks.
App researcher Alessandro Paluzzi shared screenshots of the 'Chat with an AI' feature, revealing details of an artificial intelligence agent similar to ChatGPT.
It offers users the option to ask questions and seek advice, as well as a writing assistance tool for help with composing messages.
"Bring AI to your chats for a more fun and engaging experience," the leaked images of the 'Chat with an AI' feature states. "Chat with 30 AI personalities and find which one you like the best."
It is not yet clear when Instagram plans to release the AI chatbot, if at all. The Independent has reached out to Instagram for comment, though the company typically does not speak about unreleased products.
Several other social media platforms have already launched similar AI tools, or are rumoured to be working on them.
In February, Snapchat unveiled its 'My AI' chatbot, which is powered by OpenAI's ChatGPT technology.
The tool can be used to "answer a burning trivia question, offer advice on the perfect gift for your BFF's birthday, help plan a hiking trip for a long weekend, or suggest what to make for dinner", according to Snapchat.
It was met with skepticism from some users, who reported on social media that they felt uncomfortable sharing their data with the AI chatbot.
"I want it gone, remove it," one user wrote in response to Snapchat's tweet about the feature, while another asked: "Can we have the option to delete it."
TikTok is also currently testing an in-app chatbot called Tako, which has seen a limited roll out in a few select countries like the Philippines.
"Being at the forefront of innovation is core to building the TikTok experience, and we're always exploring new technologies that add value to our community," a TikTok spokesperson said.
"In select markets, we're testing new ways to power search and discovery on TikTok, and we look forward to learning from our community as we continue to create a safe place that entertains, inspires creativity and drives culture."
Join our commenting forum
Join thought-provoking conversations, follow other Independent readers and see their replies