The Independent's journalism is supported by our readers. When you purchase through links on our site, we may earn commission.
Instagram Direct: photo-app launches direct messaging to counter Snapchat and Whatsapp
Instagram Direct lets users send video, photos and text messages to up to 15 individuals, rather than having to broadcast to a group of followers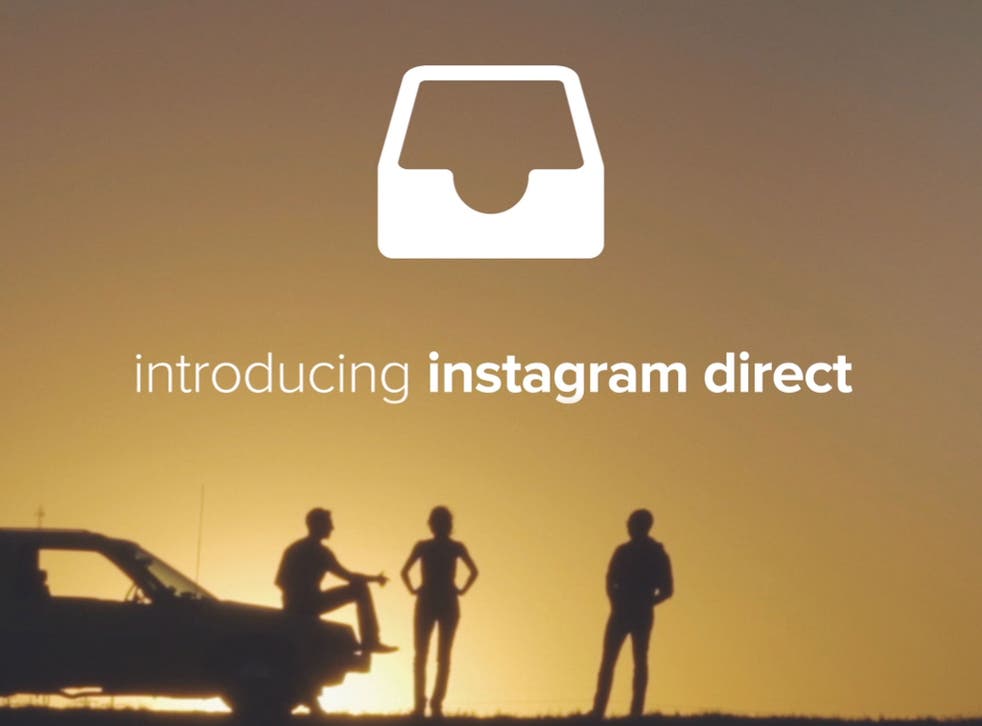 Instagram has launched a new feature named Instagram Direct that allows users to directly message other people, instead of broadcasting to all their followers at once.
The move is the latest in a string of changes this year (including the introduction of video sharing, tagging and adverts) that sees the Facebook-owned app fighting to maintain its dominance in an increasingly crowded market.
After taking a picture or video users can then choose up to 15 individuals to send the content to. Text messaging is now offered as well, with CEO Kevin Systrom repositioning Instagram as more than a 'photography' app, but a 'communication' app.
"If we were about photography we'd be built into cameras, but we're not, we're built into phones," said Systrom at a launch event in New York today.
However, photography will remain the keystone of Instagram's business, and every text conversation must start with a picture message. Users can click a new inbox icon to access their direct messages, and can choose to simply 'like' any content they receive, rather than sending a text message back.
Apart from the mass of messaging apps (including Viber, Whatsapp and WeChat) the other elephant in the room is the looming presence of Snapchat: a rival service that allows users to send direct messages that automatically disappear after a set time limit.
According to various reports, Snapchat have turned down a number of acquisition offers, including one for $3bn (£1.9bn) from Instagram's owners Facebook.
(click here to read 'The 23-year-old Snapchat co-founder and CEO who said no to a $3bn offer from Facebook')
Asked about the possibility of introducing ephemeral messaging, The Verge report Systrom as saying: "There's definitely a space for ephemerality in general whether it's text or photos or videos, but Instagram is focused on capturing the world's moments.
"The important part in Instagram is being able to go back to [photos] in order to have that conversation."
For now it seems that Instagram need not worry too much though. The app has reported 150 milllion monthly active users, more than half of which are reportedly using the app daily. Snapchat refuses to share its user count but one estimate from TechCrunch puts daily users at 10 million.
The update is now vailable on both Apple's App Store and Google Play.
Register for free to continue reading
Registration is a free and easy way to support our truly independent journalism
By registering, you will also enjoy limited access to Premium articles, exclusive newsletters, commenting, and virtual events with our leading journalists
Already have an account? sign in
Register for free to continue reading
Registration is a free and easy way to support our truly independent journalism
By registering, you will also enjoy limited access to Premium articles, exclusive newsletters, commenting, and virtual events with our leading journalists
Already have an account? sign in
Join our new commenting forum
Join thought-provoking conversations, follow other Independent readers and see their replies