Instagram show-offs prompt backlash against over-staged shots
Perhaps this new trend for 'honest' gramming will save us from ourselves, says Sophie Morris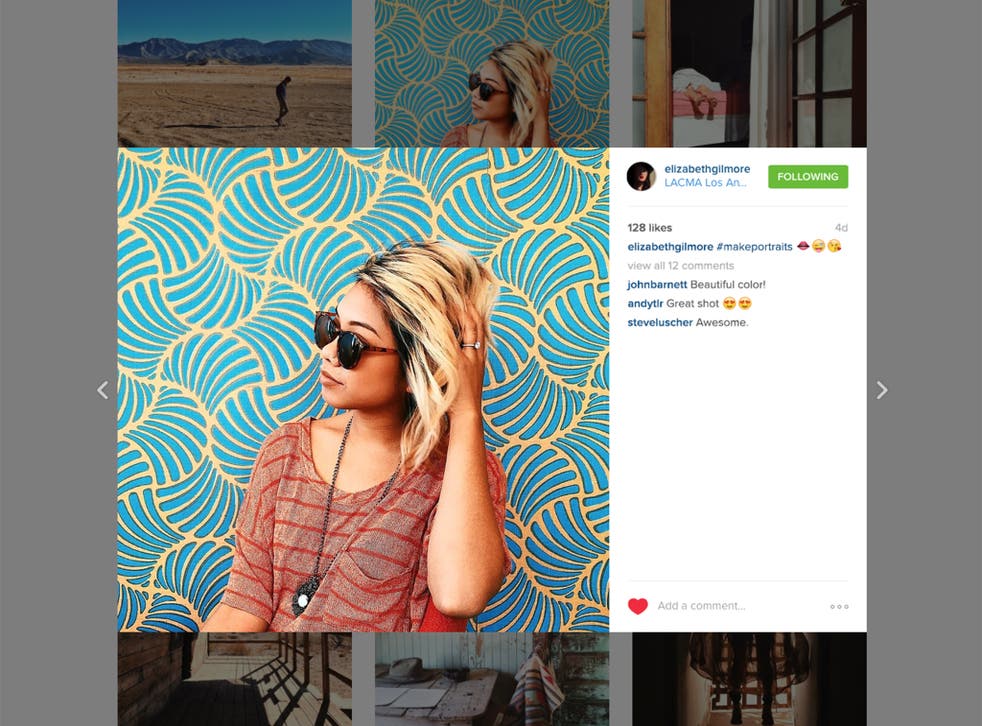 Instagram is the place where people go to share their selfies and holiday snaps – and to sift through the photographic evidence of everyone else's fabulous life. Not an Instagrammer? Well, you're missing out on a social network that's stuffed full of artily shot camera-phone photos that broadly fall into the following categories: there are the pictures of people's bronzed limbs laid out in front of them on sunloungers (aka hot-dog legs); yoga poses in front of waterfalls/lakes/seashores; muscled gym bunnies demonstrating military-grade stomach crunches; improbably coloured sunsets; superfruit smoothies (made with non-dairy soya); avocado on toast and CGI-perfect make‑up tutorials.
While no doubt some people find these things inspirational, a backlash has always been building. Fed up with this digital display of perfect people having perfect lives on perfect holidays with perfect children, a new breed of Instagrammers is coming clean.
One couple has admitted their gap-year posts would have been more accurate with images of all the toilets they've cleaned and beds they've made, while another photographer is revealing what comes outside the frame of Instagram shots – often filthy flats, crappy balconies and far-from-perfect skylines. Teenagers, meanwhile, have come up with a smart way to juggle the pressures of looking on point on Instagram while keeping things real.
Rich Kids of Instagram spoofs

Show all 12
The psychology of envy and Fomo (fear of missing out) is fanned by the flames of Instagram, as research by Andrew Przybylski, from Oxford University's Internet Institute, has shown. He found that Instagram makes users feel 11 per cent worse about their lives than other social-media networks. Can being more honest on Instagram save us from ourselves? Let's be frank, quitting your job to travel the world is not an unusual dream for the average desk-bound commuter. Who wouldn't rather wake up to the sound of the Indian Ocean instead of the Today programme? And those who do go for it and take a grown-up gap year are much envied by those of us worrying about paying off this summer's 10 days in Cornwall. Instagram comes in very handy here, as a couple from South Africa, Stevo Dirnberger and Chanel Cartell, knew only too well when they set off on a travelling adventure back in March.
Since then they have attracted 12,000 Instagram followers to their howfarfromhome account, fans who comment, like and "regram" (share) when the couple post pictures of rushing waterfalls in Sweden, snow-sprinkled Austrian Alps and mesmerisingly blue seas across Europe. But after six months of travelling, they've confessed what their trip really looks like – without the filters. "I feel it necessary we share the uglier side of our trip," wrote Cartell in a blogpost. "Browsing through our Instagram feed, it seems like we're having the time of our lives. Don't get me wrong – we are. But it's not all ice-creams in the sun and pretty landscapes. Noooooo. So far, I think we've tallied 135 toilets scrubbed, 250 kilos of cow dung spread, two tons of rocks shovelled, 60 metres of pathways laid, 57 beds made, and I cannot even remember how many wine glasses we've polished." But despite fessing up, their Instagram feed still looks idyllic, with nary a dirty bathroom or pile of animal dung in sight.
Teen Instagrammers have a solution, choosing to share their "real" lives with a select few on confusingly named "Finstagram" accounts (fake Instagram), where they post unflattering photos, videos and filter-free images. Their "Rinstagram" accounts (real Instagram) are where parent and peer-friendly content goes. It's an almost corporate way of running a social-media feed. In a post on Medium.com earlier this year, 17-year-old Eric Herber explained why he and his friends had developed this double life.
"I have learnt that Instagram posts are an art. It can take a lot of time for me to post a photo on Instagram. I need to decide the photo to post, ask friends for advice on captions, make sure every blemish is not seen, and edit it. I, along with other teens, spend this time because we know that everyone will see it and it can define who you are," he said. "Teens are now not just checking and maintaining one Instagram account a day, they are consistently monitoring and updating two accounts, their rinsta and their finsta – one public and open for any acquaintances they may meet and one for just close friends. Finsta gets rid of the stressful element of Instagram, but in a familiar environment.
Dr Jane McCartney, a chartered consultant psychologist, says: "It's really interesting that people are looking at 'the bigger picture', and realising that their Instagram images often aren't quite representative of what they had hoped. There's a generation growing up who will never consider whether taking pictures of everything is or isn't something we should do all the time, and for them it's a way of communicating. Kim Kardashian has admitted she may take hundreds of selfies before choosing one to post. That's not a bad thing for people to know."
The approach of the Thai photographer Chompoo Baritone is a welcome blast of clarity in this world of hot-dog legs and handstands on clifftops. Baritone has created a series of photographs in which Instagram shots are juxtaposed against a broader picture to highlight how easy it is to snap a tasty-looking dinner in a stylish-looking flat, without revealing the chaos outside of the frame, which in this case includes a cat on the table, some half-eaten instant noodles and an unappetising lump of rubbery fried egg. In another brilliantly mischievous image, a yogi is shown holding an enviably straight headstand with a background of lush green grass. Outside of the shot? She has a helping hand – two actually, gripped around her ankles to stop her from falling over.
It's also worth remembering that, even if your feed is full of show-offs using "fauxtography" (a term used to describe the liberal use of filters, cropping and effects on distinctly average snaps), not everyone is trying to rub your nose in their photogenic lives. When envy rears its head, you can do one of three things: type in the #Boring hashtag to see who is having a duvet, rather than a red-letter, day; wonder at the pictures collected on boringinstagramphotos – unappetising canteen meals being a speciality; or get real, and log off.
Register for free to continue reading
Registration is a free and easy way to support our truly independent journalism
By registering, you will also enjoy limited access to Premium articles, exclusive newsletters, commenting, and virtual events with our leading journalists
Already have an account? sign in
Register for free to continue reading
Registration is a free and easy way to support our truly independent journalism
By registering, you will also enjoy limited access to Premium articles, exclusive newsletters, commenting, and virtual events with our leading journalists
Already have an account? sign in
Join our new commenting forum
Join thought-provoking conversations, follow other Independent readers and see their replies