World Wide Web founder reveals plan to reinvent the internet
Anthony Cuthbertson
Monday 07 January 2019 11:55 Comments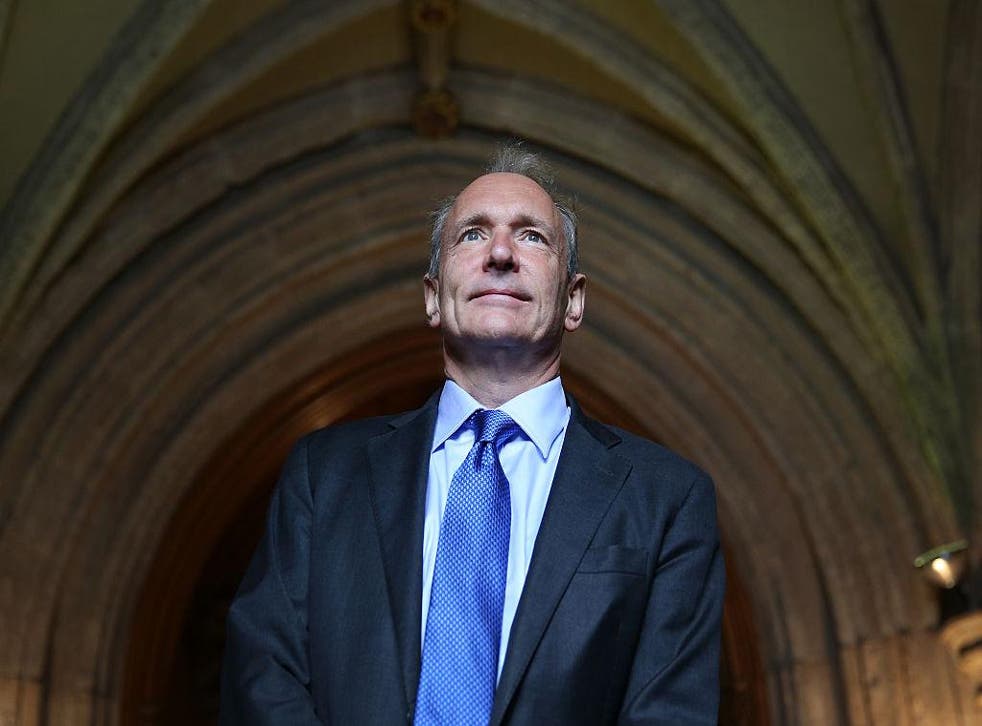 The founder of the World Wide Web has revealed his intention to revolutionise the internet by completely upending the data-gathering business models of tech giants like Facebook and Google.
Sir Tim Berners-Lee, who invented the World Wide Web in 1989, described his bold new project as a reaction to the current state of the web.
"Today, I believe we've reached a critical tipping point, and that powerful change for the better is possible – and necessary," Sir Berners-Lee wrote in a blog post.
Gadget and tech news: In pictures

Show all 25
The father of the web explained he has been working for several years with researchers at Massachusetts Institute of Technology (MIT) to develop an open-source project called Solid.
"Solid changes the current model where users have to hand over personal data to digital giants in exchange for perceived value," he wrote.
"As we've all discovered, this hasn't been in our best interests. Solid is how we evolve the web in order to restore balance – by giving every one of us complete control over data, personal or not, in a revolutionary way."
Applications developed through Solid may have a similar function and feel to familiar apps – such as chat apps, video-sharing sites and music players – however there is one key difference: All data that passes through them is under the control of the user.
But while the decentralised platform aims to wrest power away from internet giants like Amazon, Facebook and Google, the effort will need to be huge to have any kind of impact.
Facebook and Google now have direct influence over nearly three quarters of all internet traffic, thanks to the vast amounts of apps and services they own that includes YouTube, WhatsApp and Instagram.
To realise this vision, Sir Berners-Lee has founded a new company called Inrupt, which will provide the necessary infrastructure to support Solid.
He will also be taking a sabbatical from MIT and his other projects in order to dedicate his time to Solid and Inrupt.
"People want to have a web they can trust. People want apps that help them do what they want and need to do – without spying on them," he wrote.
"Apps that don't have an ulterior motive of distracting them with propositions to buy this or that. People will pay for this kind of quality and assurance... It is going to take a lot of effort to build the new Solid platform and drive broad adoption but I think we have enough energy to take the world to a new tipping point."
Register for free to continue reading
Registration is a free and easy way to support our truly independent journalism
By registering, you will also enjoy limited access to Premium articles, exclusive newsletters, commenting, and virtual events with our leading journalists
Already have an account? sign in
Join our new commenting forum
Join thought-provoking conversations, follow other Independent readers and see their replies