Internet TV company YouView signs new deal with Netflix
Firm currently has 2m subscribers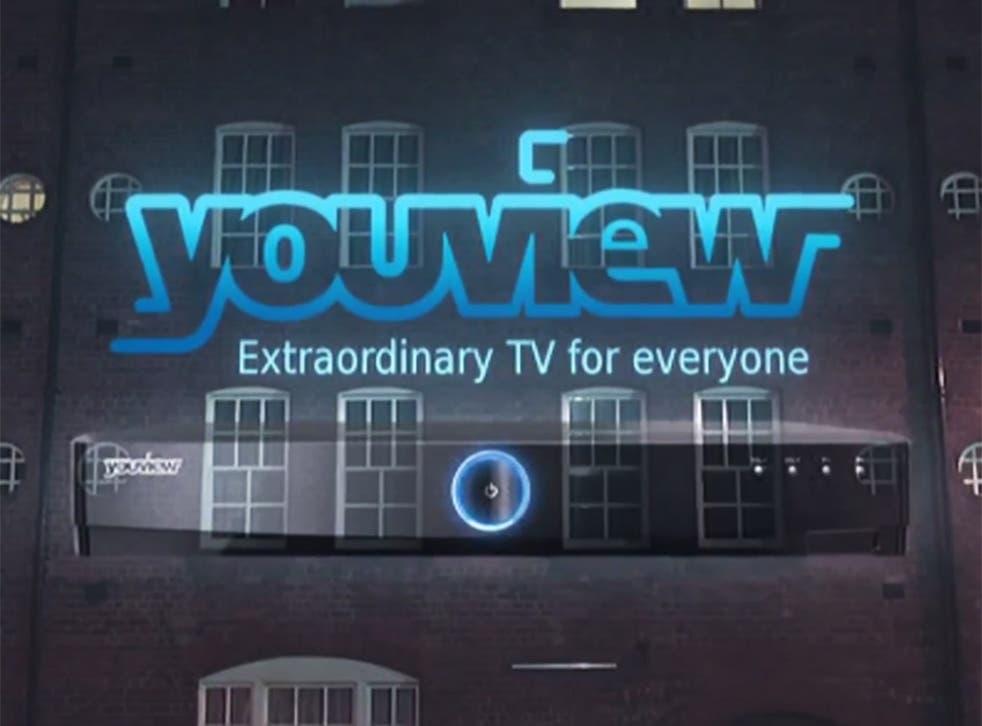 The YouView internet TV service is enhancing its position as the fastest-growing platform in the market by signing an unprecedented deal with Netflix and cutting the price of its set top boxes.
The service, which has had a chequered history and numerous false starts since its inception in 2007, took a major step forward by offering its users direct access to Netflix content including original dramas such as Marco Polo, which launches next month, and films such as The Hunger Games: Catching Fire.
YouView is set to announce early next year that its customer base has grown to more than 2m, partly as a result of the increasingly competitive pricing of the set top boxes, which launched in 2012 at £299. It is expected that new deals in the autumn will bring the price well below £149.
The internet TV service is offered in broadband subscription bundles from TalkTalk and BT. The latter announced 38,000 sign ups to its TV service in the last quarter and now works only with YouView, having stopped selling its own BT Vision boxes.
Talking at the launch of the Netflix deal, the YouView CEO Richard Halton claimed a major breakthrough in getting the California-based on-demand Internet streaming service to integrated with the TV platform so that users can access it using their remote controls. "Netflix just don't do these deals. They don't allow platforms to integrate their content into a unified search."
Existing Netflix customers will be able to sign in via YouView. Both BT and TalkTalk are expected to announce competitive deals for YouView access to Netflix, which normally costs £5.99 a month and has more than 3m UK subscribers. BT has said a Netflix account can be paid via a BT bill.
Halton denied that introducing pay TV elements to YouView would undermine the free-to-air ethos of the service. "What we were always concerned about was that people who did not want to pay a lot still got a great TV proposition," he said. "The fact that you can opt in to upgrade into paid services is a brilliant choice. It feels like with Netflix we have the full set."
He said YouView aimed to build its customer base to over 10m, by persuading remaining FreeView users to upgrade to the internet-based service. "Our ambition is no less than the 10-11m Freeview homes. BT and TalkTalk between them have between them about 10m customers and over 7m of those are FreeView homes," he said. "That is the opportunity."
He claimed that the free and pay TV markets in the UK were quite distinct. "The free and pay markets have always been pretty stable – they have always been about 10m free and about 13-14m pay, once you add in Virgin Media."
YouView has had a troubled history. In its early years it was known as Project Kangaroo and then Project Canvas, running into regulatory problems and incurring criticism from Virgin Media that it was an anti-competitive cartel for the big public service broadcasters.
Sir Alan Sugar, the profile-raising YouView chairman, quit in 2013 after a feud with then-Channel 5 boss Richard Desmond. For the past year new chairman Simon Duffy, once the CEO of former cable TV company NTL, has been quietly building the business. Halton claimed to have made peace with Virgin Media and its current CEO Tom Mockridge.
YouView offers 70 TV and radio channels, as well as the catch-up services of the main terrestrial broadcasters and on-demand content from Sky and UKTV. Halton said he anticipated that a range of "smaller content providers", from arts institutions and NGOs to music streaming services, would come onto the platform via app-based services.
Register for free to continue reading
Registration is a free and easy way to support our truly independent journalism
By registering, you will also enjoy limited access to Premium articles, exclusive newsletters, commenting, and virtual events with our leading journalists
Already have an account? sign in
Register for free to continue reading
Registration is a free and easy way to support our truly independent journalism
By registering, you will also enjoy limited access to Premium articles, exclusive newsletters, commenting, and virtual events with our leading journalists
Already have an account? sign in
Join our new commenting forum
Join thought-provoking conversations, follow other Independent readers and see their replies