iPhone 11 event: Why the new phone won't be the most exciting announcement will Apple make
Apple could give some major hints about the future of the company – but they won't be in the handset
Andrew Griffin
Monday 09 September 2019 11:56 Comments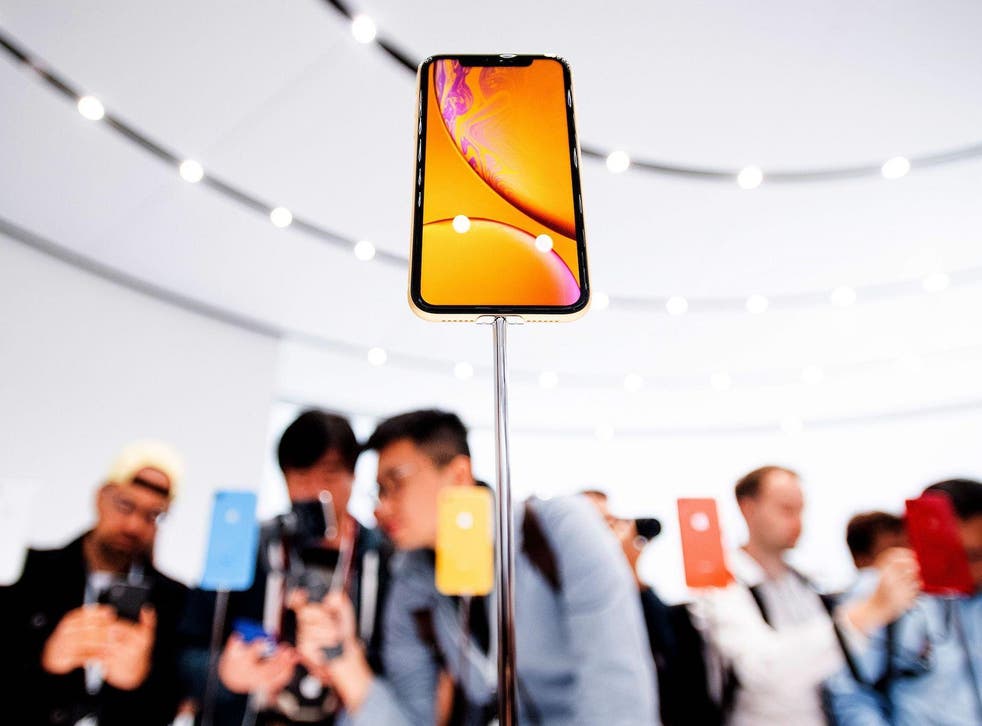 Apple is about to launch its new iPhone at its biggest event of the year.
It is rumoured to include a vastly upgraded new camera – which will have three different lenses – as well as new colours and improved internals. The design on the outside is expected to stay largely the same, making it another evolutionary update rather than a revolutionary change.
But the new handset will probably share the stage with a variety of other updates. Those changes could be far more exciting than the iPhone, and potentially say much more about the future of tech and where Apple's products are headed.
These are some of the products that could arrive or be announced alongside the iPhone, as well as why they could end up mattering more than their more celebrated sibling.
iOS 13
While the iPhone itself might be less exciting, the software that powers it could be interesting. The new update has had a complicated journey out into the world, and this will be Apple's chance to explain that – and perhaps justify it, with some surprising new features.
Apple first announced iOS 13 at its WWDC event in June, and showed off a range of features such as a new dark mode. After that release, it came to the public in the form of a beta that allowed for an early look at it.
Since then, features have started disappearing and Apple even released an entirely new update, before iOS 13 has even been revealed. Apple could explain all of that this time around.
At the very least, it will announce the release date of the new software. But it could also explain that strange release schedule, and perhaps give an update on any new software features that have been saved for the new phone.
Apple Watch
The Apple Watch is a much younger platform, and therefore one that is growing in quicker and more unexpected ways. With the iPhone, maturity has brought regularity, and relatively unexciting updates; on the Apple Watch, the changes come faster.
As such, it's possible to see more about what Apple is planning for the future of its platforms in updates to the Apple Watch.
This time around, that's likely to mean new materials on the outside, though the fact that it underwent a considerable redesign last year means the shape is unlikely to change much. On the inside, there could be improved battery life, better processors, and perhaps entirely new health sensors.
It's not confirmed that a new Apple Watch will be coming during the iPhone event, though it seems to have fallen into the same schedule as the phones. There have been few rumours, but rumours about the Watch are generally more controlled than those about the iPhone.
Mac Pro
Apple showed off the Mac Pro – and finally granted the wishes of the huge number of people who were fed up with the lack of pro computer – at WWDC in June. But it didn't say exactly when it would arrive, and some details of the new computer are still hidden.
Those mysteries could finally be cleared up at the iPhone event, and Apple might finally give the public the option to pre-order the new computer.
iPad
The iPad is on a strange schedule, which sees new products launched on a slightly less than annual schedule. It makes it extra hard to know when one is about to arrive.
But the lack of rumours ahead of this event suggest that there isn't a new tablet about to be unveiled. Far more likely is that Apple will hold a devoted event for the iPads – and perhaps other things that are pushed out of this week's launch – in October.
Services
The biggest launch of the event might not be a product at all, but the online services that Apple has been pushing in recent times.
The company has announced or launched a whole range of premium subscriptions: there is Apple TV+, which is its Netflix competitor and the most anticipated of the new releases, but also Apple News+ and Apple Arcade, its games subscriptions service.
Apple has spent a lot of time telling investors and others that these services represent the future of the company. But it will now stop talking about how important they are going to be and finally unveil them, with services expected to either be unveiled at the iPhone event or very soon after.
The services business has the unique privilege of being perhaps even more important to Apple's plans for its growth than the iPhone. That's likely to mean one of two things: we'll hear an awful lot about services, or very little.
We could hear a lot because Apple might opt to use its biggest event of the year, during which the pull of the iPhone brings millions of watching people, to push the narrative that its services are very important. As such, Apple could take a break from the new products and invite people to have a look at its TV streaming service and other offerings.
But it could also be that Apple would prefer it was given its own time, to avoid it eclipsing the iPhone or vice versa. As such, Apple could opt to simply avoid much mention of services this time around, and save it either for its own event or for a launch alongside new iPads next month.
Register for free to continue reading
Registration is a free and easy way to support our truly independent journalism
By registering, you will also enjoy limited access to Premium articles, exclusive newsletters, commenting, and virtual events with our leading journalists
Already have an account? sign in
Register for free to continue reading
Registration is a free and easy way to support our truly independent journalism
By registering, you will also enjoy limited access to Premium articles, exclusive newsletters, commenting, and virtual events with our leading journalists
Already have an account? sign in
Join our new commenting forum
Join thought-provoking conversations, follow other Independent readers and see their replies