iPhone 6 launch: Stephen Fry sums up his thoughts on Apple's new gadgets - 'Want, want, want; drool, drool, drool'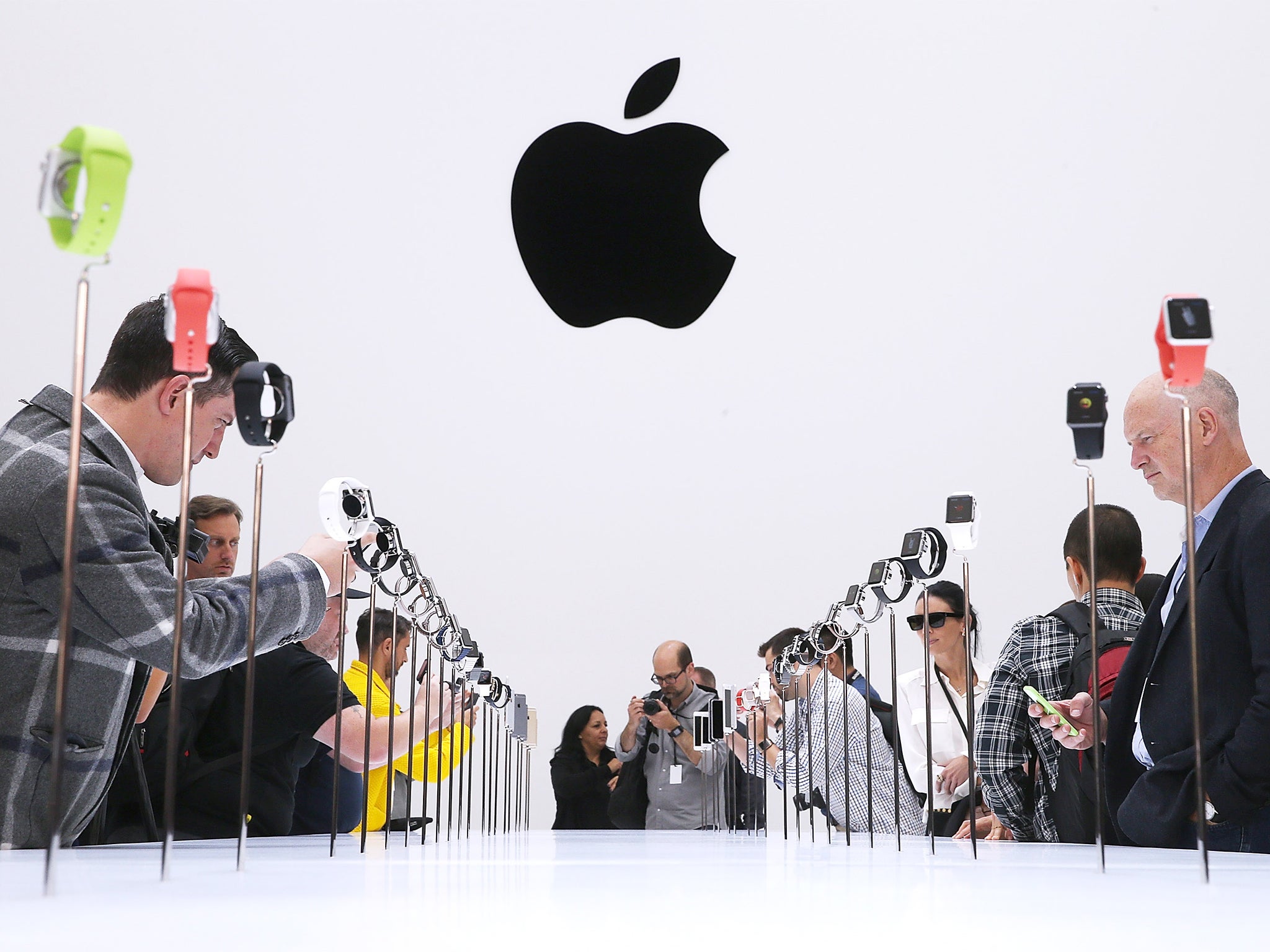 Long-time Apple fan and booster of all things tech Stephen Fry has summarised his reaction to Apple's launch of two new smartphones and their first ever wearable device, saying: "I'm thinking want, want, want; drool, drool drool."
Speaking to The Independent at the California event where the iPhone 6, iPhone 6 Plus and Apple Watch were unveiled, Mr Fry said that out of all the announcements he was intrigued most by the new 'taptic' technology on the smartwatch which allows users to communicate using just vibrations sent from wrist to wrist like morse code.
"I can imagine it [helping] the blind or the visually impaired," said Mr Fry.
The Apple watch (which is set to go on sale in the US for $349 "early next year") sends these vibrating signal a new app named 'Digital Touch'. This seems to be part of Apple's attempt to overcome the limitations of communication on a small screen by using more informal sorts of messages – including doodles, audio clips, and, yes, vibrations.
In Pictures: Apple's iPhone 6 and iPhone 6 Plus
Show all 17
Mr Fry added that despite this he felt that the watch's activity-tracking feature would be most useful for the general population. "For people like me it's going to be very, very helpful because I need all the encouragement I can get. I'm wearing a Jawbone at the moment but I've just been on holiday so it's only telling me I'm useless."
Mr Fry was one of several notable figures to attend Apple's events, which were previously only of interest to die-hard techies, with will.i.am and Gwen Stefani also in attendance. After the announcements U2 even took to the stage to a play a single from their new album, which is being released for free to iTunes users.
"I know a lot of people are very cynical in this world and always think that anybody who's in the public eye who says something good about a product is getting it free," said Mr Fry, "But I've spent more money than I care to mention on Apple products [...] and I have the boxes to prove it. I'm more than happy to support a company which I think does astonishing work."
Join our commenting forum
Join thought-provoking conversations, follow other Independent readers and see their replies