iPhone 6 Plus review: more like a small iPad that makes calls - but perfect for some
What do you get with the iPhone 6 Plus that you don't with the iPhone 6? A bigger screen, better camera, and worry-free battery - but it won't fit all hands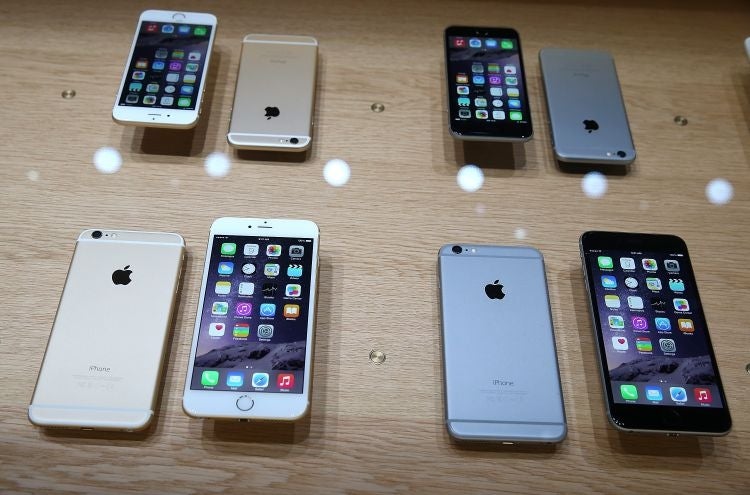 Apple has unveiled two new phones. Much of what's said in the iPhone 6 review is relevant here, so please check that out. Here I'll concentrate on what the iPhone 6 Plus offers above the iPhone 6.
The trend for bigger phones has led to the creation of phone/tablet hybrids: so big they work just fine as tablet substitutes, even if you feel a bit of a noodle holding one to your ear.
Apple's aim with the iPhone 6 Plus and its 5.5-inch display is to get the balance right, to offer the benefits of a screen sizeable enough for extensive video playback and easy email composing on a far-from-cramped keyboard but still fit your jeans pocket.
The iPhone 6 Plus succeeds, though even a whisper bigger would make it just too big. As it is, it's important you try it in your hand first as it won't suit all mitts.
When you do, you'll see that the display is even richer than on the smaller handset. This is a Full HD screen, that is one with 1920 x 1080 pixels, which at this size works out at 401 pixels per inch. There are phones with higher-resolution screens, but the subtle colours, the great viewing angles and the laser-sharpness here are outstanding. I'd say this is the best screen I've seen on a mobile phone.
Turn the phone on its side and the home screen turns with you – the iPad has this capability too, but not the iPhone until now. And that's a clue – this is really more like a little iPad that makes calls than anything else. So when you're reading emails in landscape orientation you have a list of mails on the left and one message displayed on the right, like on the iPad. Messages has a similarly optimised landscape view – expect other apps to be improved in this way for the bigger-screened iPhone.
So how is it held to the ear? It's big. It's noticeably heavier than other iPhones. And for smaller faces it may feel too much, but this is all about personal taste and for many this won't be an issue.
The iPhone 6 Plus has a great camera, as does the 6, though stills and video playback look even better on this high-res real estate. And the eight-megapixel snapper has an extra feature here – optical image stabilisation which is more sophisticated and effective than the digital version on the iPhone 6.
It allows the camera lenses to move in response to camera shake, to counteract it. In low light this is especially important as the camera shutter needs to be open longer. I've tried the camera in reduced light and it seemed to deliver more forgiving, sharper images than before. Apple's imaging has in recent years worked so well through a combination of an efficient sensor and good-taste image processing. This is Apple's best camera.
Smartphones are dogged by poor battery life, especially as more features are added to tempt us to use our phones more. One of the disadvantages of a bigger, higher-resolution display is that it consumes more power. One of the advantages is a bigger phone has room for a bigger battery. The iPhone 6 Plus just keeps going. I found it seriously capable of going strong even when I didn't charge it for two successive nights.
After years of rigorously, anxiously plugging a phone in every single night and probably most afternoons, I cannot tell you how intensely liberating this is. The iPhone 6 is a big step forward in battery life and the Plus is even better.
Both phones offer great features, like the sublimely easy Touch ID to launch the screen and (one day) become a useful contactless payment system. For my digits the iPhone 6 is the ideal size. But for bigger mitts or greedier eyes, this will be the optimum.
The iPhone 6 Plus goes on sale Friday
Join our commenting forum
Join thought-provoking conversations, follow other Independent readers and see their replies