iPhone 7 Plus review: Bigger phone finally steps out of the shade of its little sibling
The Plus phone is usually just a big version of the normal one – not this year
David Phelan
Tuesday 13 September 2016 11:14 Comments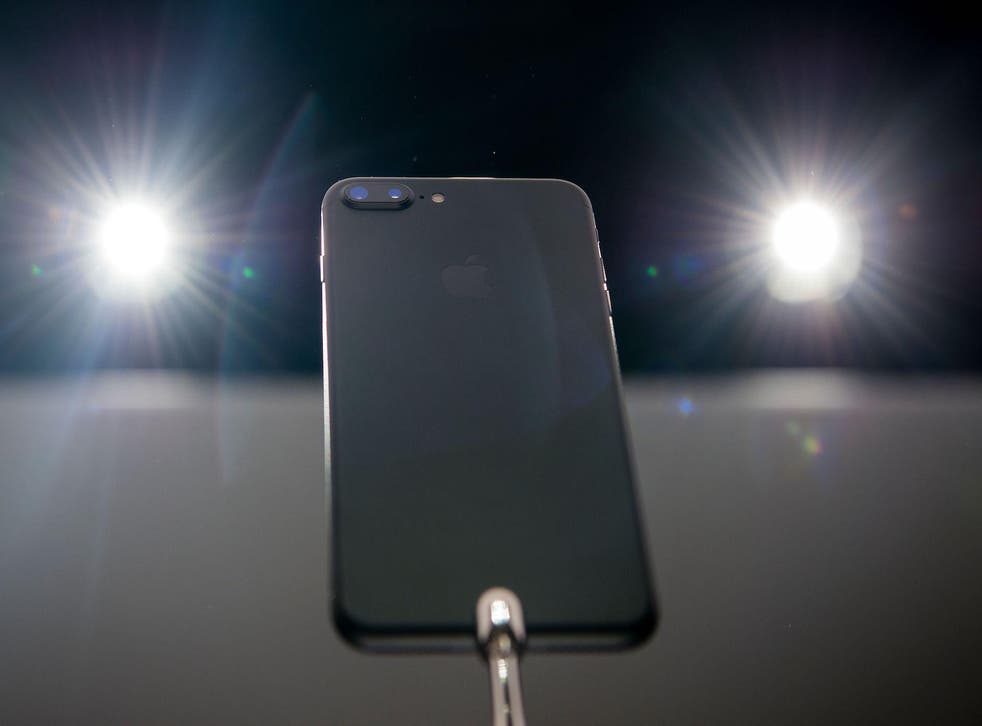 The main features of this year's iPhone refresh are discussed here which is where you'll find the most in-depth look at elements which are common to both the iPhone 7 and the iPhone 7 Plus.
This is where the iPhone 7 Plus specialities are analysed. And while there have always been some notable differences between the smaller and larger iPhone versions, this year the clear blue water between the two is greater than ever.
The iPhone 7 Plus is big, so it won't suit all hands. But the curved back and front edges make it a comfy shape to hold. If you're used to a smaller handset, the bigger size is momentarily challenging. This is true with larger phones from other companies too, of course.
In pictures: Apple iPhone 7 launch event

Show all 13
But my experience was I spent a week feeling I'd never get used to such a massive, cumbersome, unwieldy hunk of metal and glass, thank you very much and what was I thinking?
Then on day eight I realised everything was fine and I wouldn't go back to a smaller phone again now.
Once your hand is used to it, the benefits are numerous. The screen, or maybe this is just my eyes, is so much easier to read. That's especially true this year when it's also brighter and more colourful than before. And it's partly down to the 401 pixels per inch resolution which looks glorious.
The bigger phone size means room for more battery – it's no coincidence that there's no battery pack available for the Plus size iPhones, you really don't need it. I'm not saying it'll carry you through two days, nightly charges are still strongly recommended, but there's no battery anxiety, guaranteed.
This year the bigger battery and more efficient usage of it that Apple has promised seems to be coming true. I've regularly had more charge left in the battery by bedtime, typically around 35 per cent.
But the big hoo-hah of a difference this time around is the camera. This has always been better on the Plus sizes thanks to optical image stabilisation, though this year the smaller iPhone 7 has this feature, too.
So Apple decided to go one better by adding a whole extra camera. A separate lens with its own sensor. Apple's not the first to do this, but the way it's used is genius. The two cameras work together – utterly seamlessly – to overcome the fact that there's no optical zoom. Optical zooms are near-impossible in smartphones as they require a significant addition of bulk, which nobody wants. There have been other workarounds such as the brilliant Nokia Lumia 1020 which had a 43-megapixel sensor so that when you used digital zoom, which is essentially cropping a photo, you still had a usable pic.
But here the 28mm equivalent wide-angle lens and 56mm equivalent telephoto lens trade places as necessary to get the shot you want.
It works perfectly, so smoothly that it's hard to believe there are two separate cameras, in different places, rather than one.
You can tap the 1x symbol on screen to jump to 2x, from wide-angle to telephoto. Or you can drag the zoom level around. At first, this seemed counter-intuitive. If there's a line stretching out to the right from text reading 1x you'd think you'd scroll your thumb round to the right, yes? But no, think of it as dragging the zoom to you. Pull to the left and 1x becomes 1.1x, 1.2x and so on. Want to go all the way up to 10x? You can do that in one go if you're quick. Of course, by the time you get to 10x you're in serious digital zoom territory again, but at least you're cropping from a telephoto shot.
The intriguing depth of field Portrait mode isn't available yet, though is due in the next few months. I can't wait to try that. If it works, and initial samples looked brilliant, the two lenses will create a complex depth map of a scene, working out what is the subject and what the background and blurring the background.
5 things we learned from Apple event
As with the iPhone 7, the 7 Plus looks good in all its colour finishes and oh-my-god awesome in jet black.
Apple always says its latest smartphone is its best yet and this year I think they really mean the iPhone 7 Plus. The combination of nippy processor, brighter screen and long-lasting battery are persuasive in both sizes of iPhone but the camera puts the iPhone 7 Plus leagues ahead of the iPhone 7, and of the rest of the smartphone world.
Register for free to continue reading
Registration is a free and easy way to support our truly independent journalism
By registering, you will also enjoy limited access to Premium articles, exclusive newsletters, commenting, and virtual events with our leading journalists
Already have an account? sign in
Join our new commenting forum
Join thought-provoking conversations, follow other Independent readers and see their replies