iPhone 8 release: What Apple is about to announce – and what it is not
There'll be a new handset. Or, rather, a lot of them. And that's just the beginning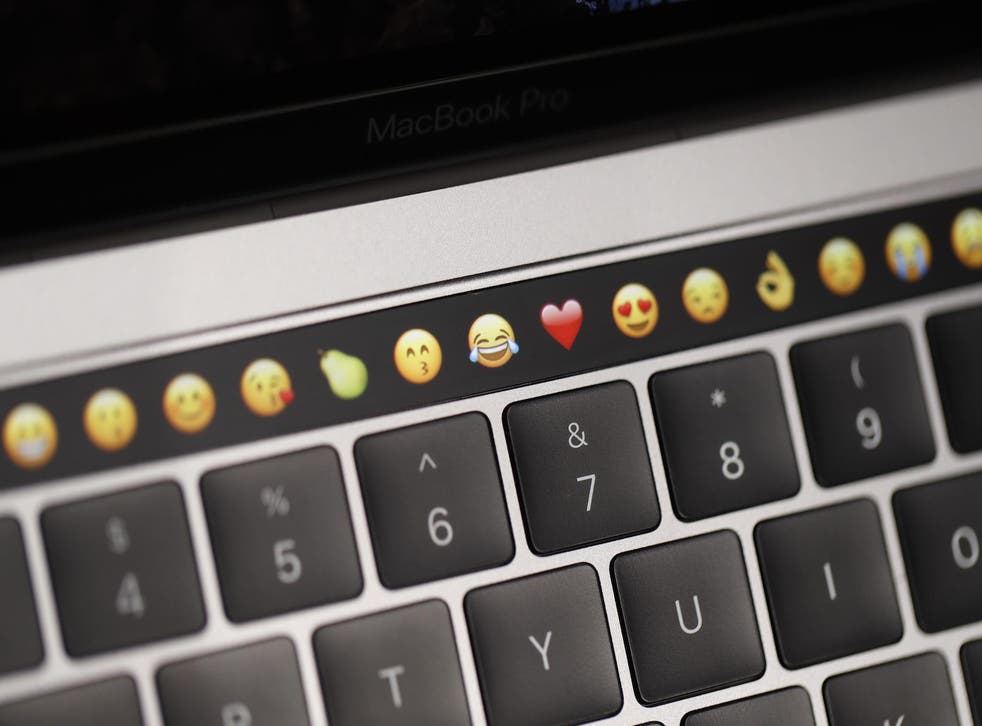 Apple is about to hold perhaps the biggest event in its history. And we know a lot of what it's going to say.
The iPhone announcement is the highlight of the company's calendar, where it shows off many of its biggest products. All of those are supposed to stay secret until Tim Cook and his colleagues take to the stage.
But this year – like almost every other year – they haven't. A great deal of what's coming has been leaked in advance, including many of the details about the new handset.
And that means that we've got a pretty good idea of what won't be coming, too. Of course, Apple can always surprise in this respect – it's not really possible to leak a negative in the same way – but it's unlikely that anything's going to change at this late date.
What's coming
iPhone 8
This is undoubtedly going to be the highlight, and the big reason the event will happen. Apple will probably release this last of all – perhaps, as below, after some other phones – and will definitely be saving the best till last.
This phone is also the thing we know most about. And there's a lot to know: it's rumoured to include special facial recognition technology to unlock it; a new screen that will look better and sweep all the way over the front of the phone (apart from a notch in the top); a new and improved camera, which is able to recognise what it's taking pictures of; no home button and probably no TouchID sensor.
Gadget and tech news: In pictures

Show all 25
While we know almost everything that will be in the phone – barring any surprises – what we really don't know is how any of that will work. That will be the big question of the introduction event, as Apple tries to sell the phone, which may cost more than $1,200, to the public.
We don't know how the facial recognition sensors will actually keep people's phones locked when they're not using them, for instance. And we've certainly got no idea how the lack of home button will work, given that it's thus far been a central part of every iPhone.
Some more iPhones
The iPhone 8 won't be the only phone coming out at the event, though it will be the most expensive and premium one. Apple is expected to launch
Of course, nothing is less certain about any of this than the names. It might be that the 7s could actually be the 8, and the 8 actually the Pro. None of that has leaked, and since it is only known by people at the heart of Apple, it probably won't either.
Apple TV
The Apple TV is almost certainly going to get a little bump at the event, too. (Probably it'll appear at the beginning so that Apple can get it out of the way.)
The major upgrades are expected to be the addition of 4K and HDR video, and perhaps some new download features to go alongside it. The box might get a little faster so that it can handle that higher-quality video.
Some have hoped that Apple will refresh the remote that came with the set-top box, too, given that it has drawn complaints about being beautiful but hard to use. So Apple might make some changes there.
Whatever happens to the Apple TV is likely to be substantial but relatively minor, given that it's not due any major refresh and the problems that remain for the moment are largely software-based.
Apple Watch
The iPhone's best friend, the Apple Watch, is also due an update. The last one came out alongside the iPhone 7 last year.
This time around, Apple is widely rumoured to add an LTE radio to the Watch so that it can finally connect to the internet on its own. That is the only meaningful leak to come out about the new Watch – and even that is fairly sketchy – but there's a broad consensus that something new is coming.
Some have suggested that it could come in an entirely new form factor, too. (Though of course nothing too revolutionary can actually be done with it.) There have been few leaks, but then the first Apple Watch managed to come fairly under the radar before it was actually unveiled.
Apple's brand new campus
This has already arrived, in one sense. But the iPhone 8 announcement will be the first proper look at the brand new Apple Park, and the Steve Jobs theatre that sits on its outer edge.
Watch a sneak peek of Apple's Campus 2 building in California
There probably won't be any surprises here: drone footage has shown off a great deal of the park, and the theatre from the outside. Inside, it would be surprising if the theatre was anything other than a big stage, an even bigger screen, and lots of seats. But it will surely look very beautiful.
What won't be coming
HomePod
Apple unveiled this at its WWDC event in June, showing off the smart speaker (though not actually letting anyone use it much). Since then, the HomePod has caused an awful lot of trouble for Apple – it was actually leaked speaker software that revealed almost everything about the new phone, when it was uploaded online.
The company said at the time that the speaker would be out in December, and that's still the message on its website. It might have something more to say about the speaker – especially if it interacts with the new iPhone in any particular, new way – but it won't be released, and it might not get a mention at all.
Macs
Apple spent a lot of time talking about new Macs at its latest event in June, including revealing a stealthy new iMac Pro, and has also held an event to calm people who are worried about the missing Mac Pro. That apparently refocused interest has helped reassure people who are waiting for Macs – but they won't be coming yet.
Most of the laptops and desktops have received major upgrades over the last few months, and so there's not a great deal to refresh. There are new computers coming – the iMac Pro, in December, and eventually the Mac Pro – but there's no reason to think either of those are ready.
The closest we'll get to Mac news is an update on when High Sierra, the new operating system, is out. But beta testers report that everything seems to be going a little slowly with that, and so Apple might choose to fudge it completely.
Cars
The perennial rumour. And the perennial disappointment. There won't be an Apple car, at least not yet – though there have been rumours that Apple is testing special vehicles to drive people around its campus, and maybe those will get a look.
Register for free to continue reading
Registration is a free and easy way to support our truly independent journalism
By registering, you will also enjoy limited access to Premium articles, exclusive newsletters, commenting, and virtual events with our leading journalists
Already have an account? sign in
Register for free to continue reading
Registration is a free and easy way to support our truly independent journalism
By registering, you will also enjoy limited access to Premium articles, exclusive newsletters, commenting, and virtual events with our leading journalists
Already have an account? sign in
Join our new commenting forum
Join thought-provoking conversations, follow other Independent readers and see their replies