iPhone X: Apple's new 'edge-to-edge' screen includes strange notch at the top
The little black rectangle cuts into the display, so that you can't see the full screen during videos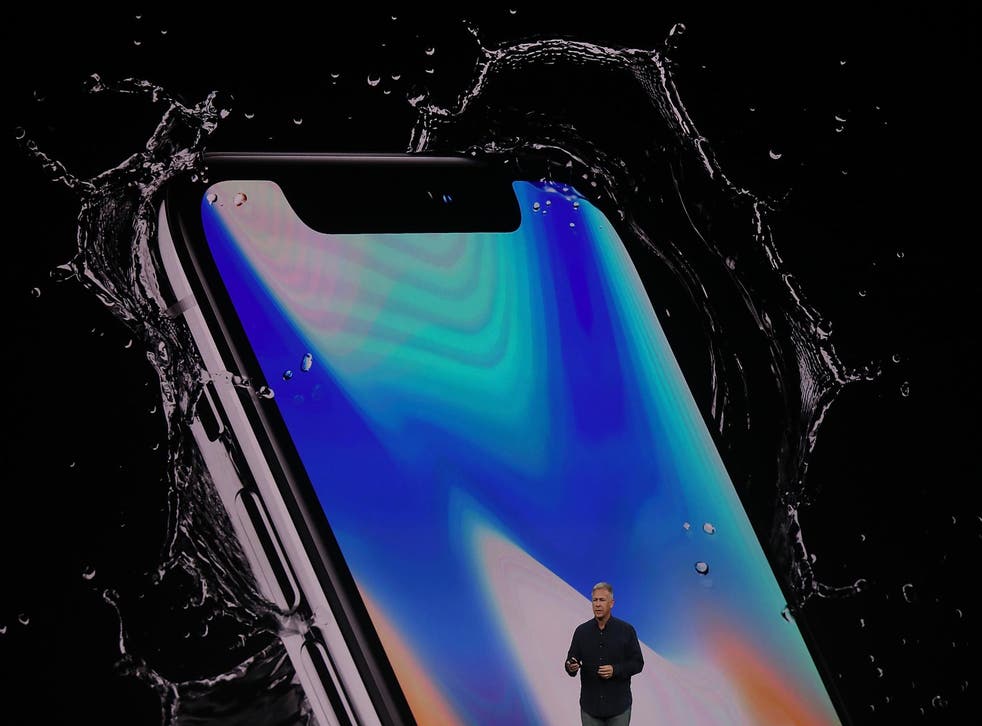 Apple's new iPhone X comes with a stunning "super retina" display that sweeps across the front of the phone. But there's one little problem.
The screen doesn't actually go edge-to-edge, despite descriptions that refer to it that way. Or rather, it goes to three of the edges – leaving a little cut-out at the top, where the screen can't quite reach to the top of the display.
That cut-out, or notch, intrudes right into the top of whatever's on screen. If, for example, you turn the phone on its side to watch a video, that black notch will be forever covering up a sliver of what should be showing on the side of the screen.
Gadget and tech news: In pictures

Show all 25
Apple is already working to create new apps that are designed around the black space that's cut out of the top of the screen. But it will be ever present and can't be worked around in some instances, like when watching films or TV.
But while the company is telling designers not to "call attention" to the display features, its guidelines also tell them not to "mask" them.
"Don't attempt to hide the device's rounded corners, sensor housing, or indicator for accessing the home screen by placing black bars at the top and bottom of the screen," the guidelines read. "Don't use visual adornments like brackets, bezels, shapes or instructional text to call special attention to these areas either.
Inside the notch is included a range of sensors, speakers and projectors. And Apple isn't being coy about the notch – it pointed out during the event, making clear that it was necessary for the facial recognition features that are built into the new phone
Just as the look of iOS has been re-written for new features like the lack of home button, it has been re-designed to take in the notch too. For instance, the two gaps either side of the notch are now indicators for the phones status and any notifications, and clicking on one or the other brings up either the control centre or the notification centre.
Register for free to continue reading
Registration is a free and easy way to support our truly independent journalism
By registering, you will also enjoy limited access to Premium articles, exclusive newsletters, commenting, and virtual events with our leading journalists
Already have an account? sign in
Register for free to continue reading
Registration is a free and easy way to support our truly independent journalism
By registering, you will also enjoy limited access to Premium articles, exclusive newsletters, commenting, and virtual events with our leading journalists
Already have an account? sign in
Join our new commenting forum
Join thought-provoking conversations, follow other Independent readers and see their replies