Is this an iPad copy? No, says judge: it's not cool enough
Critique of Samsung's tablet might sound like an insult – but it's actually good news in latest round of patent battle with Apple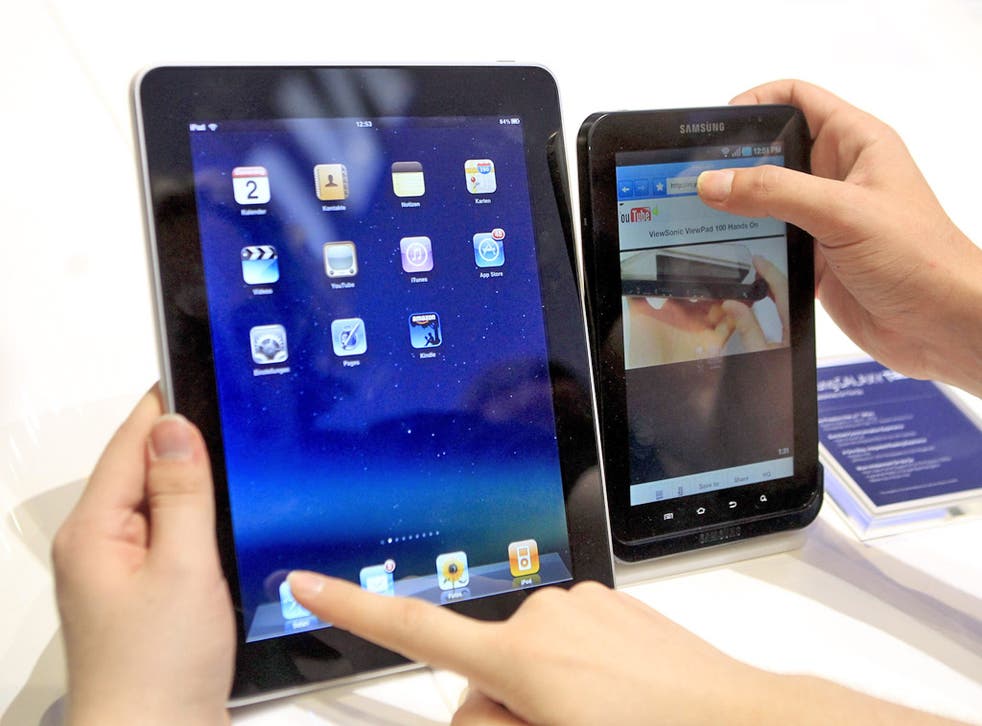 The British judiciary has often been mocked for the perception that its leading lights are out of touch with the modern world. But a High Court judge yesterday showed he had his finger on the pulse by ruling that a Samsung tablet computer was "not as cool" as Apple's iPad.
Judge Colin Birss made the proncouncement as he dismissed Apple's claim that Samsung's Galaxy Tab family of tablet computers had infringed on the iPad.
In the ruling, the patent judge said Samsung's products could not be considered copies because they "do not have the same understated and extreme simplicity which is possessed by the Apple design. They are not as cool."
Colin Fowler, litigation lawyer at law firm Rouse, called it a "notable victory" for Samsung, adding: "Whilst the judge pays Apple a compliment, this may be little comfort given that it is doubtful that many style savvy consumers look to the c ourts for guidance on this issue."
The judge admitted he knew little about the tablet market before the case began, but subsequently carried out a thorough examination of the rival products. After examination he pronounced the Apple design "striking" adding it "looks like an object the informed user would want to pick up and hold. It is an understated smooth and simple product." While the tablets look similar from the front the "overall impression produced is different", Judge Birss said, pointing to the thinness of the Galaxy Tabs and the different detailing on the back of each.
Samsung welcomed the judgement and added: "Should Apple continue to make excessive legal claims in other countries based on such generic designs, innovation could be harmed." Despite the victory, Geoff Blaber, analyst at CCS Insight, said: "This is indicative of the challenge every tablet has. Whether in the consumer's mind or a judge's, the iPad sets the bar."
Apple has 21 days to appeal. A spokesman said last night: "It is no coincidence that Samsung's latest products look a lot like the iPhone and the iPad from the shape to the user interface and even the packaging. This kind of blatant copying is wrong."
The battle between the two companies began last April when Apple sued Samsung only to face a countersuit shortly after. Earlier this month, a judge in California refused to lift a ban on sales of the Galaxy Tab 10.1 in the US.
The judge said the Samsung product did not have the same 'understated simplicity' of the iPad
Register for free to continue reading
Registration is a free and easy way to support our truly independent journalism
By registering, you will also enjoy limited access to Premium articles, exclusive newsletters, commenting, and virtual events with our leading journalists
Already have an account? sign in
Register for free to continue reading
Registration is a free and easy way to support our truly independent journalism
By registering, you will also enjoy limited access to Premium articles, exclusive newsletters, commenting, and virtual events with our leading journalists
Already have an account? sign in
Join our new commenting forum
Join thought-provoking conversations, follow other Independent readers and see their replies