Jeremy Clarkson vows revenge after Twitter account is hacked by spammers who post links to weight-loss website
The controversial presenter's account was first hacked at 11:13am yesterday by spammers who posted links to an Acai Berry diet solution site
Rob Williams
Tuesday 19 February 2013 15:05 Comments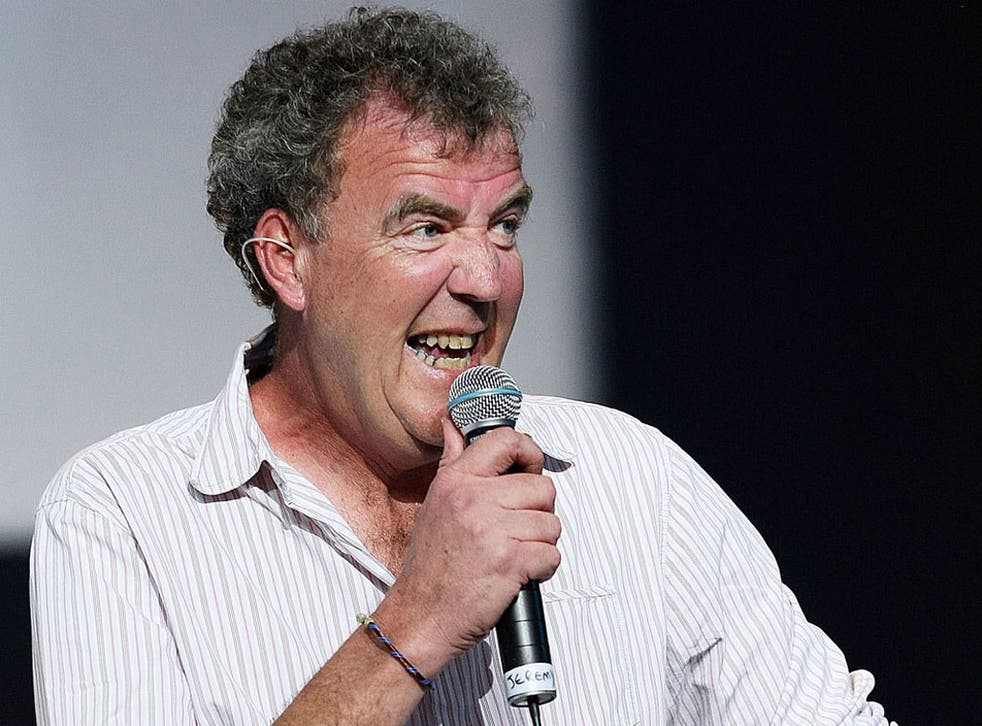 He's not usually one to mince his words, and when Jeremy Clarkson's twitter account was hacked by spammers advertising weight-loss techniques the controversial star's response was typically belligerent.
Clarkson, 52, had his Twitter account hacked yesterday morning by spammers who proceeded to advertise 'the fastest way to lose body fat in two weeks' to his 1.3 million followers on the microblogging site.
Seven hours later it appeared Clarkson had neither forgiven nor forgotten as he vowed to exact revenge: 'I have been hacked by spammers.
Luckily I have acquired a special set of skills over many years. I will find them. And I will kill them.'
The controversial presenter's account was first hacked at 11:13am yesterday and posted links to an Acai Berry diet solution site.
Acai Berry diets are a staple of bogus news sites and the 'fastest way to lose body fat in two weeks' is a familiar sign that an account has been hacked.
It would appear that Clarkson either had his password guessed, hacked or phished by scammers - or that a third party application accessed and posted from his account.
In a typically robust response Clarkson vowed: 'Unlike some people, I WILL find who hacked my account. And I will visit them'.
Despite the threatening language Clarkson is unlikely to be able to exact his revenge given the prevalence of online Twitter scams.
Yesterday, the fast food company 'Burger King' also suffered the embarrassment of being hacked.
The official account of the global chain was suspended yesterday after hackers changed the company's twitter picture to a McDonalds logo just after 5pm last night.
The hackers then posted a message on the Twitter feed, which read: "Just got sold to McDonalds because the whopper flopped."
Subsequent posts on the account included racist language, references to drug use and foul language.
A spokesman for Burger King said: "It has come to our attention that the Twitter account of BURGER KING(R) brand has been hacked.
"We have worked directly with administrators to suspend the account until we are able to re-establish our legitimate site and authentic postings.
"We apologise to our followers who have been receiving erroneous tweets about other members of our industry and additional inappropriate topics."
Register for free to continue reading
Registration is a free and easy way to support our truly independent journalism
By registering, you will also enjoy limited access to Premium articles, exclusive newsletters, commenting, and virtual events with our leading journalists
Already have an account? sign in
Join our new commenting forum
Join thought-provoking conversations, follow other Independent readers and see their replies