John Lewis Christmas advert: The other John Lewis braces for Twitter misfire
John, you can change your handle you know?
Christopher Hooton
Thursday 06 November 2014 14:31 Comments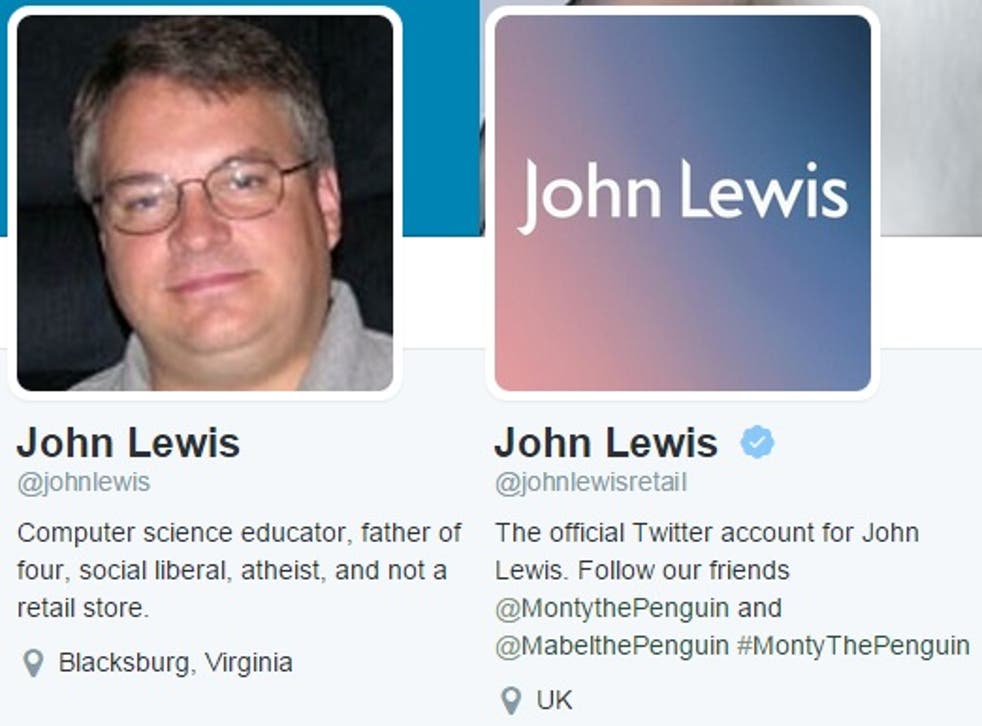 As you bath in the gooey Christmas cheer of John Lewis' "Monty's Christmas" advert and snap up your £95 plush penguins, spare a thought for the man with the Twitter handle @JohnLewis, who for another year is receiving a tide of misdirected tweets.
It seems no-one learnt from last year, with John, a Computer Science teacher from Blacksburg, Virginia, not a department store, tweeting that he is ready for the onslaught.
"I am braced. Feet, shoulder-width apart. Low center of gravity. Alert. Engaged. Aware. Bring it," he wrote, later noting that it is "not easy to batten ones hatches and gird ones loins at the same time."
John later jokingly responded to a stray tweet informing him that the user is looking forward to his next advert, before ducking for cover.
We'll have to wait and see whether he tackles his Twitter inbox when America wakes up.
The response to the campaign seems mostly positive, though some found it a little sickly sweet, the advert centring on a little boy with an imaginary penguin friend in need of a girlfriend.
The music this year came from Tom Odell, covering John Lennon's "Real Love".
Register for free to continue reading
Registration is a free and easy way to support our truly independent journalism
By registering, you will also enjoy limited access to Premium articles, exclusive newsletters, commenting, and virtual events with our leading journalists
Already have an account? sign in
Join our new commenting forum
Join thought-provoking conversations, follow other Independent readers and see their replies