On-the-run anti-virus mogul John McAfee arrested in Spain
US prosecutors say millionaire software developer has been charged with evading taxes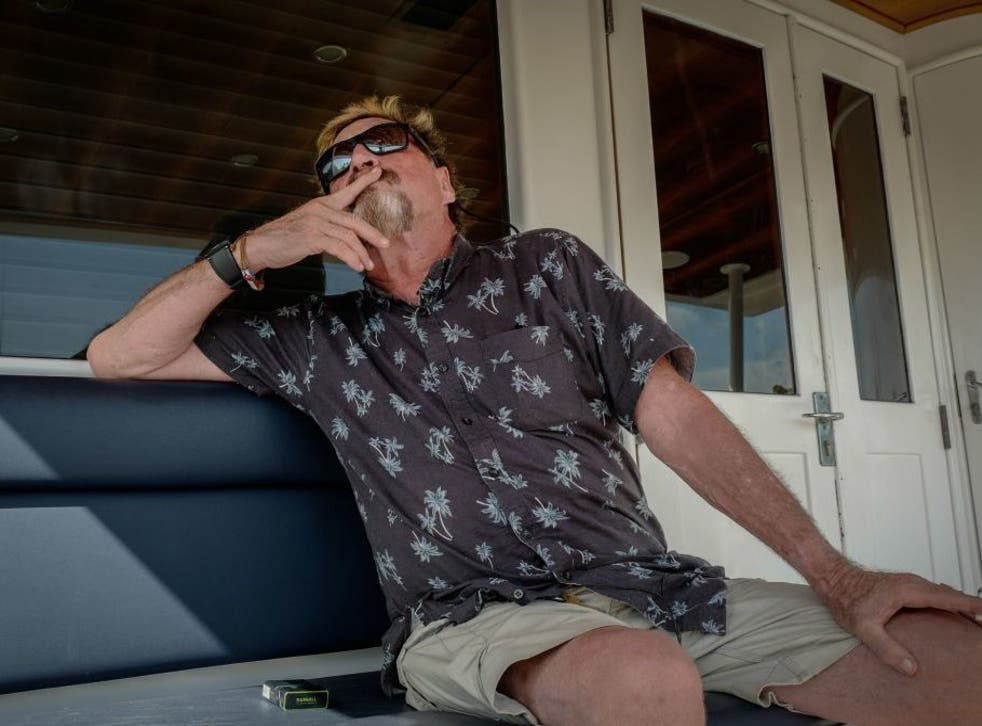 Cyber security pioneer John McAfee has been arrested in Spain and charged with tax evasion after fleeing the US last year.
Prosecutors in Tennessee, where McAfee lived before leaving the country, accused him of failing to report income received from promoting cryptocurrency companies, as well as fees paid to him for speaking engagements.
McAfee, who founded the eponymous antivirus company, has frequently spoken of his refusal to pay taxes.
"Income taxation is unconstitutional," he said last year. "Stop believing that caving in will solve our problems. It merely magnifies them."
Earlier this year, he tweeted: "The US wants me for tax evasion. Nonsense!! I simply refused to pay. I have been open, honest and vocal about it, for the past 10 years."
A June indictment charging McAfee with tax evasion and willful failure to file tax returns was unsealed in federal court in Memphis on Monday after McAfee's arrest in Spain, where extradition to the U.S. is pending, the U.S. attorney's office said in a news release.
Online court records do not show whether McAfee has a lawyer to speak on his behalf about the charges.
McAfee developed early internet security software and has been sought by authorities in the U.S. and Belize in the past.
The indictment said McAfee failed to file tax returns from 2014 to 2018, despite receiving "considerable income" from several sources. The indictment does not allege that McAfee received any income or had any connection with the antivirus software company bearing his name during those years, prosecutors said.
McAfee evaded taxes by directing his income to be paid into bank accounts and cryptocurrency exchange accounts in the names of others, the indictment said. McAfee hid assets from the Internal Revenue Service, including real estate property, a vehicle and a yacht, in the names of others, prosecutors said.
If convicted of all charges, McAfee could face up to 30 years in prison.
McAfee was released from detention in the Dominican Republic in July 2019 after he and five others were suspected of traveling on a yacht carrying high-caliber weapons, ammunition and military-style gear, officials in the Caribbean Island said at the time.
The Independent has reached out to McAfee for comment.
Additional reporting from agencies.
Register for free to continue reading
Registration is a free and easy way to support our truly independent journalism
By registering, you will also enjoy limited access to Premium articles, exclusive newsletters, commenting, and virtual events with our leading journalists
Already have an account? sign in
Register for free to continue reading
Registration is a free and easy way to support our truly independent journalism
By registering, you will also enjoy limited access to Premium articles, exclusive newsletters, commenting, and virtual events with our leading journalists
Already have an account? sign in