Judge who issued ruling for Samsung against Apple is...advising Samsung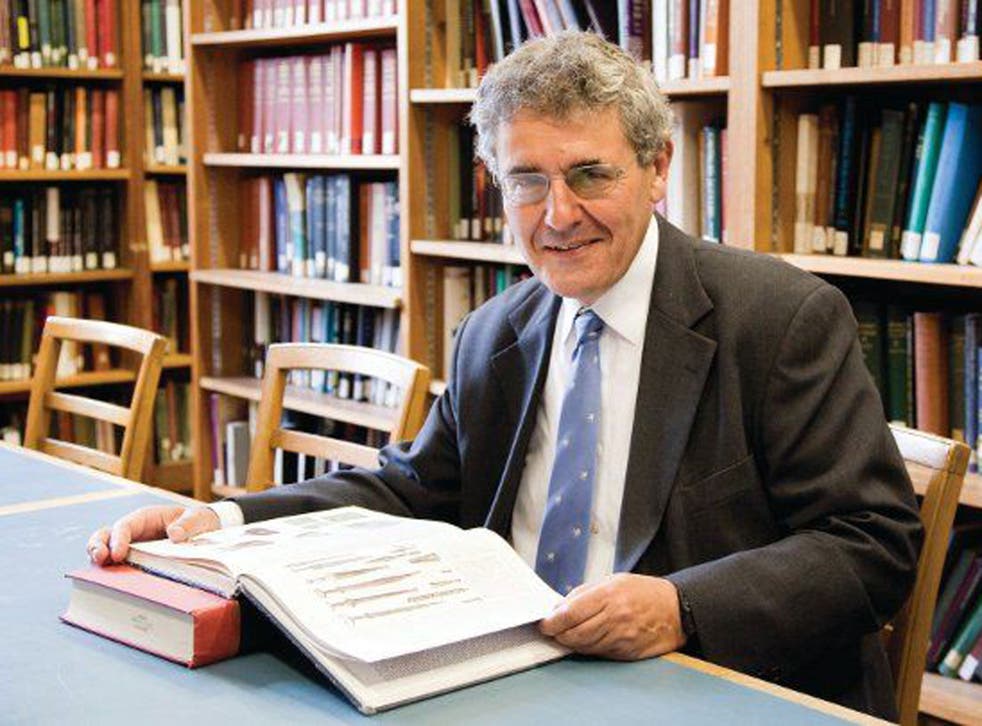 He was the judge who handed a major PR win to the South Korean electronics giant Samsung when he chastised rival Apple in court last year during their long-running and bitter legal fight. Now, the Rt Hon Professor Sir Robin Jacob is to be involved in another Samsung legal case – this time employed as an expert on its behalf.
Sir Robin accused Apple of a "lack of integrity" when, along with two other judges, he found the company to be dragging its heels in fully complying with an earlier High Court decision to issue a proper apology to Samsung.
The iPad maker had been ordered to "correct the damaging impression" it was deemed to have given that Samsung copied its designs. The company then released a statement it believed would do, but the judge found its contrition unconvincing.
He called it "false and misleading" and ordered Apple to apologise again. His decision came towards the end of UK proceedings as the two mobile phone giants fought battles in courtrooms across the world over allegations of patent infringement.
The expertise of Sir Robin is enough to secure him a contract with Samsung Electronics' law firm Bristows as one of nine expert advisers as the US International Trade Commission investigates a separate patent infringement claim filed by Ericsson.
There is no suggestion of impropriety on the part of Sir Robin or of Samsung. But some have questioned whether it is appropriate for someone who so recently sat on the bench to be appointed as an adviser to one of the parties.
Sir Robin's clerk, John Call, said: "Sir Robin had not discussed any role as an expert... with Samsung or any of its representatives either directly or indirectly before 9 January 2013, when he was approached."
A Samsung spokesman said: "Sir Robin has been contracted as an expert by a law firm that represents Samsung Electronics in its case against Ericsson." Apple did not respond to a request for a comment.
n In the US last night a federal judge almost halved the $1bn damages that a jury decided that Samsung Electronics should pay Apple over the smartphone and tablet computer patents. US District Court Judge Lucy Koh lowered the damages awarded to Apple by $450.5m (£269m) to $599m, saying jurors had not properly followed her instruction in calculating some of the damages. Ms Koh also ordered a new trial on Apple's allegations that Samsung stole its ideas for more than a dozen different smartphones and tablet computers.
The jury had found that several Samsung products illegally used such Apple creations, such as the ability to zoom text with a tap of a finger. The case is ultimately expected to land before the US Federal Circuit Court of Appeals or the US Supreme Court.
Register for free to continue reading
Registration is a free and easy way to support our truly independent journalism
By registering, you will also enjoy limited access to Premium articles, exclusive newsletters, commenting, and virtual events with our leading journalists
Already have an account? sign in
Register for free to continue reading
Registration is a free and easy way to support our truly independent journalism
By registering, you will also enjoy limited access to Premium articles, exclusive newsletters, commenting, and virtual events with our leading journalists
Already have an account? sign in
Join our new commenting forum
Join thought-provoking conversations, follow other Independent readers and see their replies